Charity shop visits can often feel like a treasure hunt, but one recent rummage proved literally to be just that for a certain Motown fan from Detroit.
The latest episode of America's Antiques Roadshow tells the story of how one man stumbled upon Marvin Gaye's 1964 passport hidden within an old LP.
"It came to me by pure accident… after a Motown musician had passed, we had gone to their house to pick up some items that the family wanted to donate to museum, and they had said, 'Is there anything else you wanted? Because otherwise, it's going to be in the estate sale this weekend."
The man initially turned down the items but later went to the estate sale to purchase a handful of records for 50 cents each. "When I got home, I was going through them and out of an album fell this passport. And so it literally fell into my hands."
The passport itself has been valued as worth more than $20,000. You can check out photos of it above and below.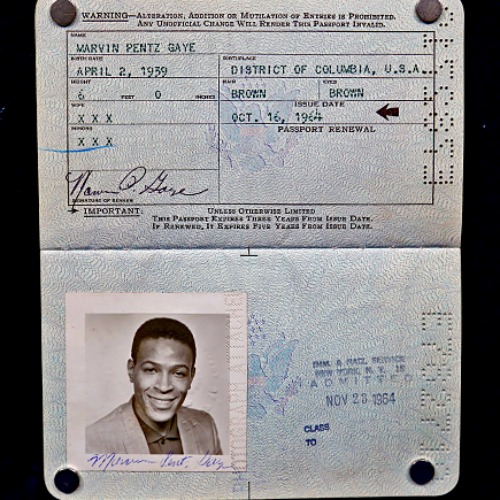 [via FACT]