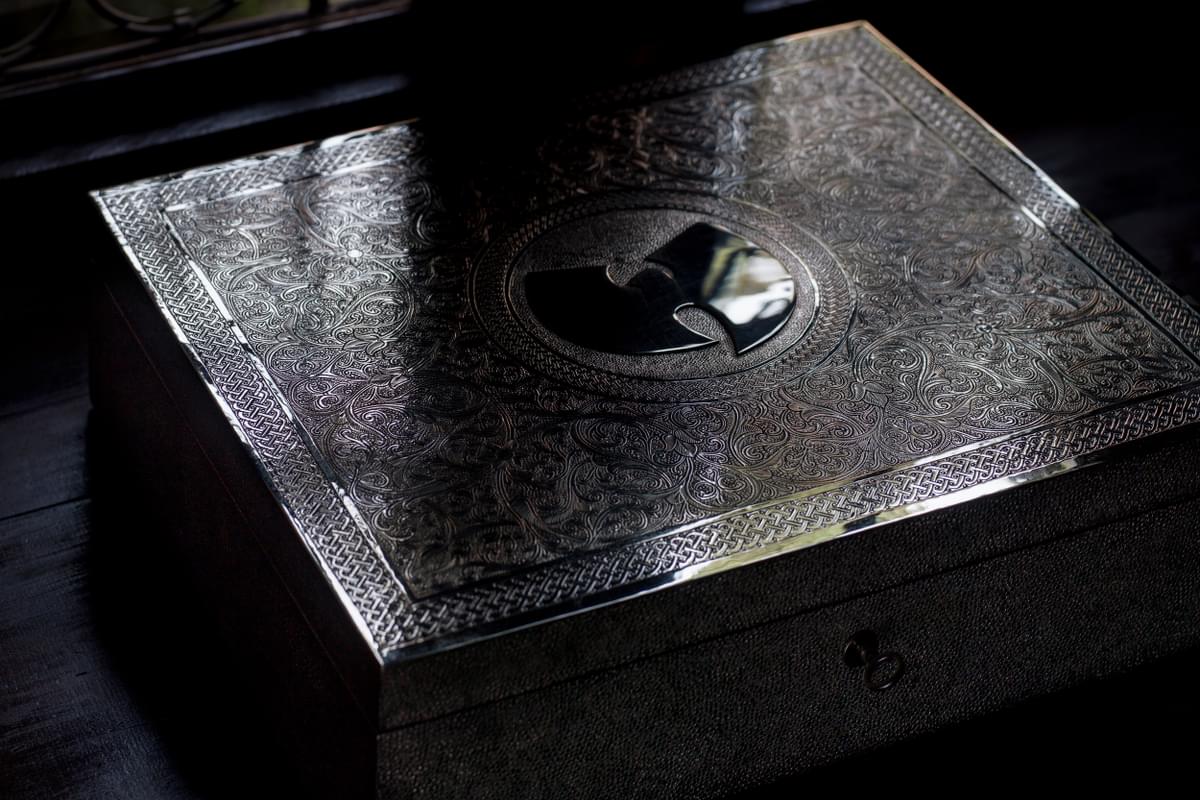 Martin Shkreli is trying to sell that Wu-Tang Clan album, or he might just destroy it
Martin Skhreli, the self-styled 'Pharma Bro' and convicted fraud, is attempting to sell the infamous Once Upon A Time In Shaolin record.
Shkreli's freshly launched eBay account seems pretty genuine, especially given the photo verification (of sorts), but that doesn't mean anyone else will actually get their mits on the record, because his fickle nature means he "may cancel this sale and I may even break this album in frustration".
The listing reads:
This is the one and only Wu-Tang album.
I decided to purchase this album as a gift to the Wu-Tang Clan for their tremendous musical output. Instead I received scorn from at least one of their (least-intelligent) members, and the world at large failed to see my purpose of putting a serious value behind music. I will be curious to see if the world values music nearly as much as I have. I have donated to many rock bands and rappers over the years to ensure they can continue to produce their art when few others would.
At any time I may cancel this sale and I may even break this album in frustration. I will donate half of the sale proceeds to medical research. I am not selling to raise cash - my companies and I have record amounts of cash on hand. I hope someone with a bigger heart for music can be found for this one-of-a-kind piece and makes it available for the world to hear.
Upon sale, I will represent and warranty any copies of the music I have will be destroyed. I have not carefully listened to the album, which is a double CD. There is also a finely crafted booklet which you can read about elsewhere. I will pay legal expenses for the buyer up to $25,000 to ensure the final purchase details are mutually agreeable.
Shkreli (a brief story of why he's a thing can be found on VICE) bought the legendary rap crew's only copy of their Once Upon A Time In Shaolin album for two million dollars, making it the most expensive record of all time. The LP was created in secret by the group over the best part of a decade, and can't be made commercially available until 2103 - although this particular sale might be construed as legal as it would be between private sellers... time will tell. Shkreli, should he so wish, could showcase it at listening parties or release it for free before that date, however.
Understandably, fans of Wu-Tang Clan are pretty pissed that Shkreli has the album - and that he's been very On Brand since buying it, trolling and disrespecting the members of Wu-Tang Clan. Shkreli previewed some of the record following Donald Trump's victory in the US Presidential election.
Subscribe for news and competitions