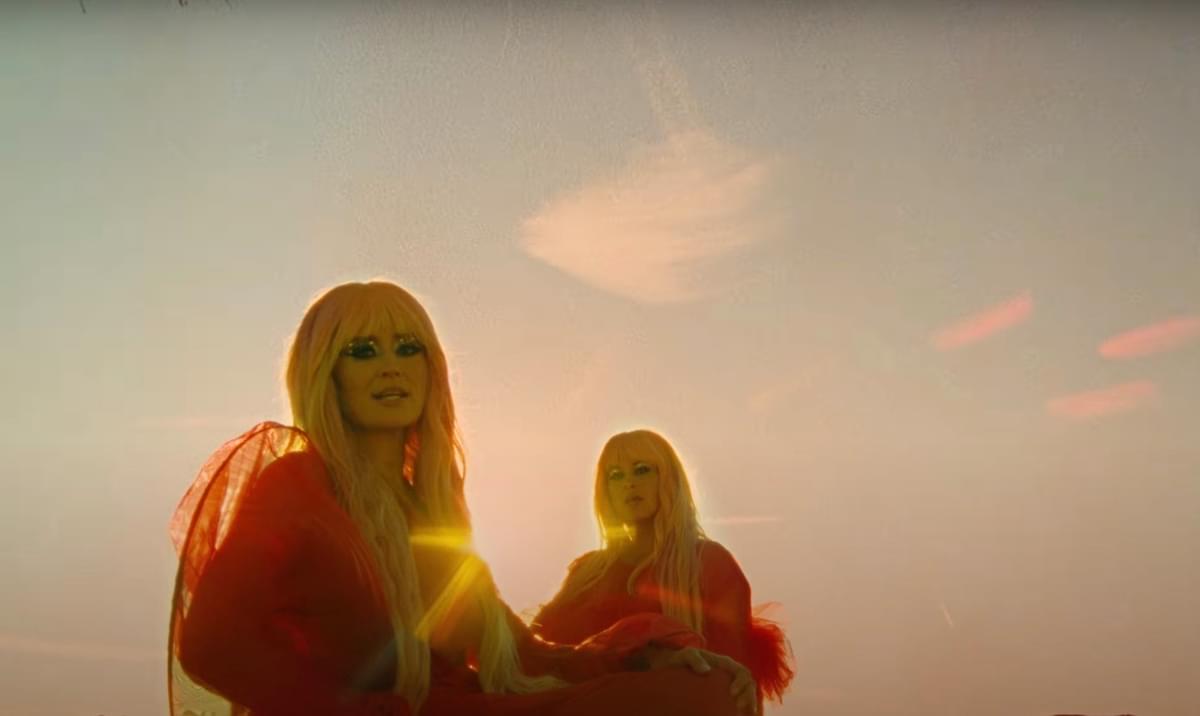 Lucius think Harry Styles should've given them a feature credit for "Treat People With Kindness"
Lucius have revealed that they think they should've been credited as a featured artist on Harry Styles' "Treat People With Kindness".
Last Friday (8 April) Lucius released their new album Second Nature, and in a recent interview with the Los Angeles Times, Lucius discussed working with Harry Styles, and revealed that they believe they should've been given a feature credit on his Fine Line song "Treat People With Kindness".
According to the piece, Lucius had been working with Styles on another song when he asked them to sing on "Treat People With Kindness", "We were like, 'Yeah, of course,'" Lucius' Jess Wolfe said. "If it's just 'oohs' and 'aaahs,' it's not a big deal. And it's a good opportunity for us. But we started singing and we were singing the whole chorus."
Holly Laessig added, "We thought he was gonna add on top after and that we'd be in the background."
Wolfe continued, "Two weeks later, they sent us the track, and it was literally us. We start the song, we sing every chorus, just us. We trade off the bridge. It is us and Harry Styles. Harry Styles and us."
Speakinng about not getting a featured credit on the song, Wolfe said, "It just hurt. Here was an opportunity to spread the love a little bit, which he purports to do all the time. And it could've really helped us. I've been to Harry shows and he's always been very charming and kind. We've sung live with him."
On whether they'd perform with Styles again, Wolfe said, "Yeah, we would. But I don't know if that's gonna happen."
Styles is currently preparing to release his third solo album Harry's House, which is due to arrive on 20 May via Columbia.
Get the Best Fit take on the week in music direct to your inbox every Friday