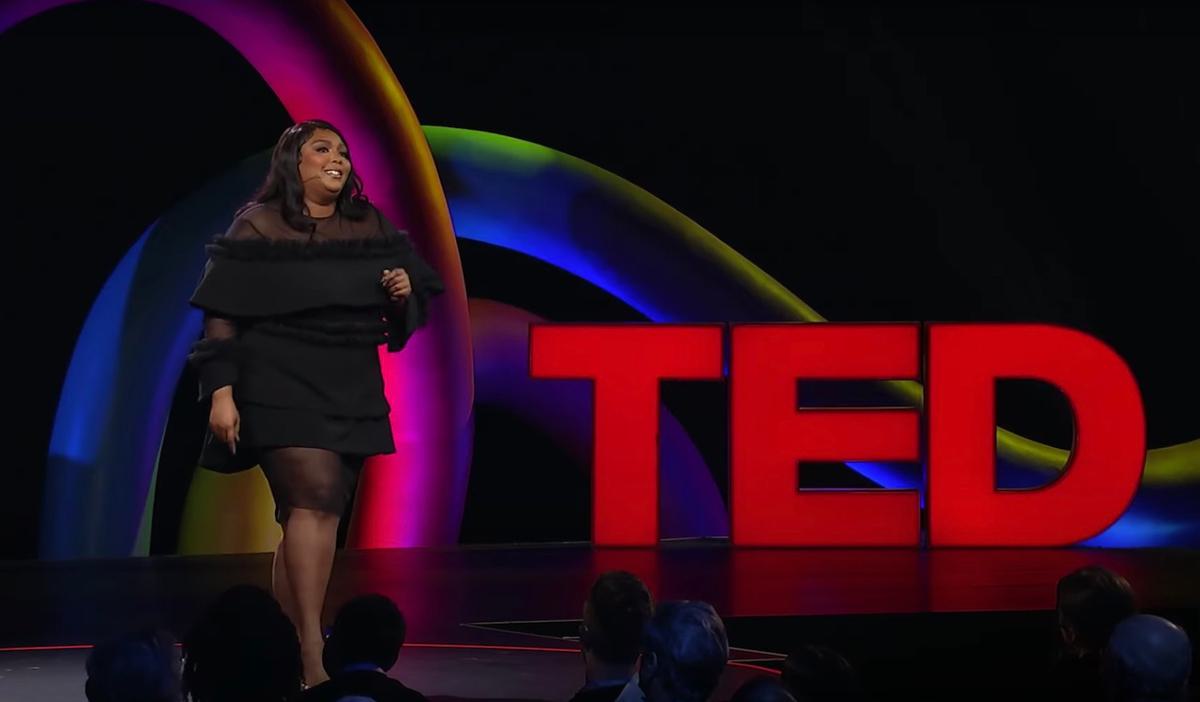 Lizzo discusses the history of twerking in new TED Talk
Lizzo is the latest person to host a TED Talk, and in the talk Lizzo traces the origins of twerking, and how the dance empowered her to love her own body.
This afternoon (30 September) a new TED Talk on twerking was posted, hosted by "Rumors" star Lizzo, and during the 14-minute conversation, Lizzo speaks about the history of the dance and how it helped her to feel empowered.
Lizzo's TED Talks video description reads: "Superstar Lizzo traces booty shaking to a traditional West African dance and shares how Black women across generations kept the rhythm alive, from blues and jazz singers to modern rap and hip-hop performers. With her characteristic energy, she shares how twerking empowered her to love her own body -- and explains why understanding its origins helps protect Black culture from erasure and misappropriation. (And, yes, she twerks on stage.)"
The TED Talk comes after Lizzo's cover of BTS' "Butter" earlier this month, which she recorded as part of her BBC Radio 1 Live Lounge set.
Lizzo's TED Talk is out now.