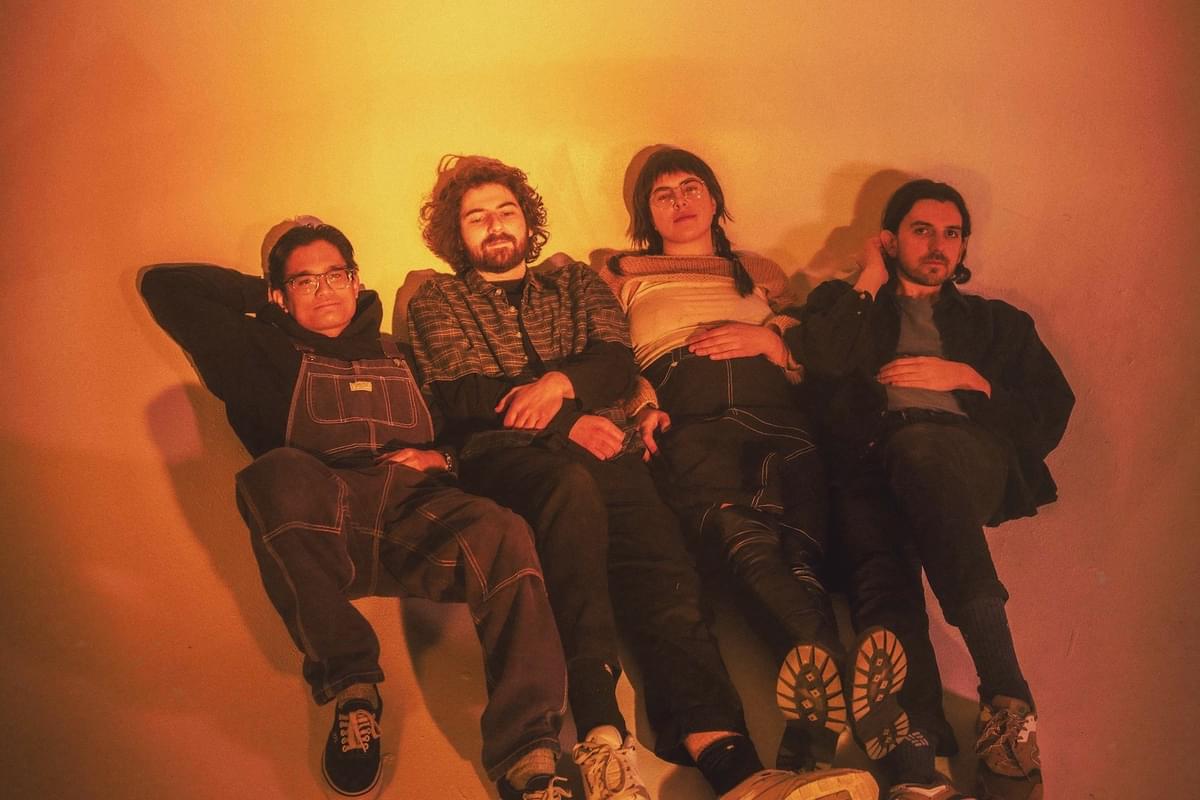 Living Hour announce new album with Jay Som collaboration "Feelings Meeting"
Winnipeg's Living Hour have shared news of their upcoming third album Someday Is Today, and have teamed up with one of the album's producers Jay Som for the lead outing "Feelings Meeting".
"Feelings Meeting" is the first new outing from Living Hour in 2022, following last year's "Double Bus" single with Peel Dream Magazine, and sees the Winnipeg group unite with Jay Som.
Songwriter Sam Sarty said of the track, which lands with a Ryan Steel-directed video, "The song is about struggling with internal worlds, habits and daily circumstances. This is one of the first songs I wrote on bass. I play guitar, and it felt really nice to pick up a four-string instrument instead of six. I really enjoy living in lower frequencies. "Feelings Meeting" was so fun to write on bass, I played around with the high G string moving with it as my own voice moved matching notes, and harmonising with it felt so easy. A familiar register."
Jay Som's Melina Duterte added, "I met Living Hour in their hometown where they opened for my partner's band. I remember instantly connecting and hitting it off with them because they're all so kind. Shortly after the pandemic hit and then later on in the year, they asked me to do remote production and mixing for a few songs alongside Samur Khouja (Cate Le Bon, John Grant) and Jonathan Schenke (Parquet Courts, Liars, Snail Mail). I was so stoked on "Feelings Meeting" because it's such a headbanger - it was more energetic and rocking than the material they've put out in the past. I had a lot of fun manipulating Sam's vocals into a synth and adding some extra harmonies and guitars."
The new single is lifted from Living Hour's Someday Is Today album, which will follow 2019's Softer Faces. Living Hour created the demos for their third record remotely before recording it over a seven-day stretch in winter.
"It's a grind, but it's incredibly challenging in a frustratingly beautiful kinda way," Sarty added. "It pushes you to keep going, to keep finding glimmers to move forward. A silver piece of wrapper sticking out a snowbank becomes your altar. The big grey sky gets me giddy."
Tracklist:
Hold Me In Your Mind
Lemons And Gin
Middle Name
Feelings Meeting
December Forever
Curve
Hump
Miss Miss Miss
Exploding Rain
No Body
Memory Express
"Feelings Meeting" with Jay Som is out now. Living Hour's
Someday Is Today
album will arrive 2 September via Next Door Records, and is
available to pre-order now
.
Get the Best Fit take on the week in music direct to your inbox every Friday