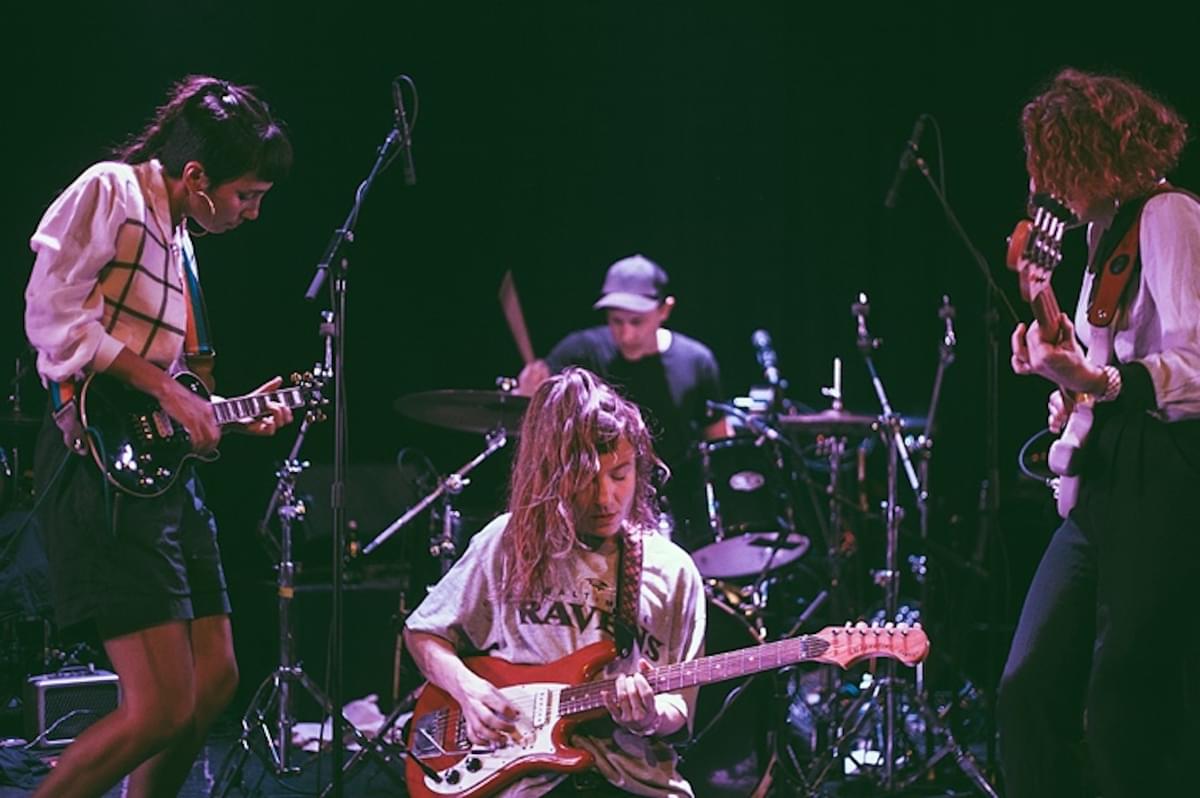 Landshapes unveil new single "Rosemary"
Landshapes have shared new single "Rosemary" as a second preview of their first album in five years, Contact.
"Rosemary" arrives after last month's lead offering "The Ring", and is accompanied by a psychedelic visual.
On their new album opener, Landshapes say, "In "Rosemary" we were exploring the herb and its ability to aid and stimulate memory, which led to the idea of connecting with ancient lineage, whether that be human ancestors or even trees. The idea of placing ourselves within a deep time trajectory, rather than seeing ourselves as special beings, separate from the world around us. The song starts with a feeling in the body, which I suppose is the holding place of so much ancestral DNA."
Contact will be Landshapes' first LP in five years, following their 2015 album Heyoon.
Synth player Luisa Gerstein says of their new album title, "The working title for a long time was Collapse, but when we came around to naming it, and having the conversation from our respective isolation, we wanted to give it a name that was more hopeful, and about connectivity. Dan suggested Contact and it clicked - Contact with each other; contact with the wider world amidst its unravelling; music feels like a really essential part of that right now."
Landshapes recorded Contact at London's Soup Studios when it was in Limehouse with producer Kwes.
Guitarist/vocalist Jemma Freeman says, "We had a strong idea of wanting to keep a raw feel to the work, and that we wanted external ears to play a guiding influence and add a new voice once we had built the foundations. The sense of previous preciousness was something we could dispose of, as we had more confidence in our ability to play and write. I think it made us bold."
"Rosemary" is out now. Landshapes'
Contact
album will be released via Bella Union on 20 November, and is
available to pre-order now
.
Subscribe for news and competitions