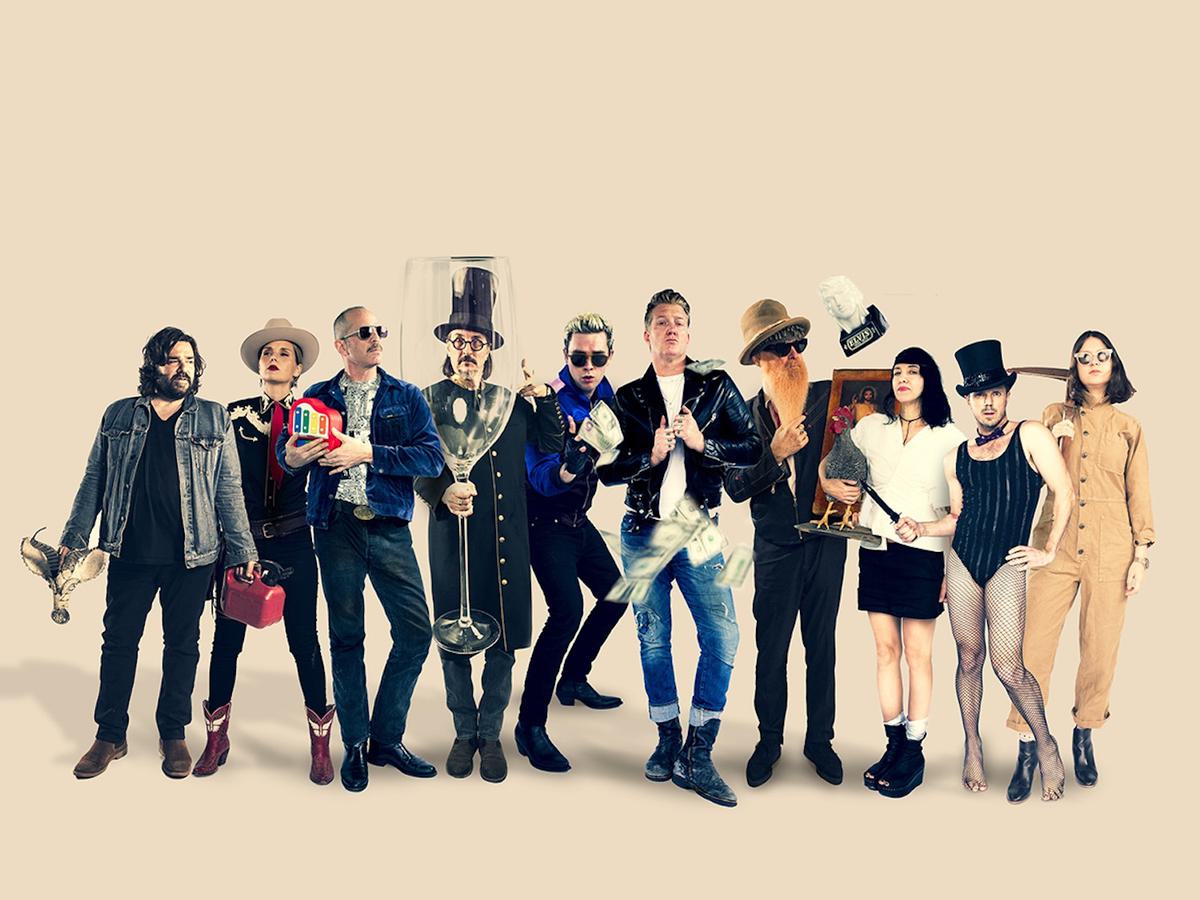 Josh Homme announces first Desert Sessions in 16 years
Homme has confirmed the New York Times report that revealed news of his two Desert Sessions albums earlier this month.
The two new albums, volumes 11 and 12, will feature contributions from Billy Gibbons (ZZ Top), Stella Mozgawa (Warpaint), Jake Shears (Scissor Sisters), Mike Kerr (Royal Blood), Carla Azar (Autolux, Jack White), Les Claypool (Primus), Matt Sweeney, Matt Berry (What We Do in the Shadows, Toast of London), Libby Grace, and Töôrnst Hülpft.
Volumes 11 and 12 were recorded over six days in December 2018 at Rancho De La Luna studios in Joshua Tree, California.
Tracklist:
Move Together (lead vocal: Billy Gibbons)
Noses in Roses Forever (lead vocal: Joshua Homme)
Far East for the Trees
If You Run (lead vocal: Libby Grace)
Crucifire (lead vocal: Mike Kerr)
Chic Tweetz (vocals: Töôrnst Hülpft, Matt Berry)
Something You Can't See (lead vocal: Jake Shears)
Easier Said Than Done (lead vocal: Joshua Homme)