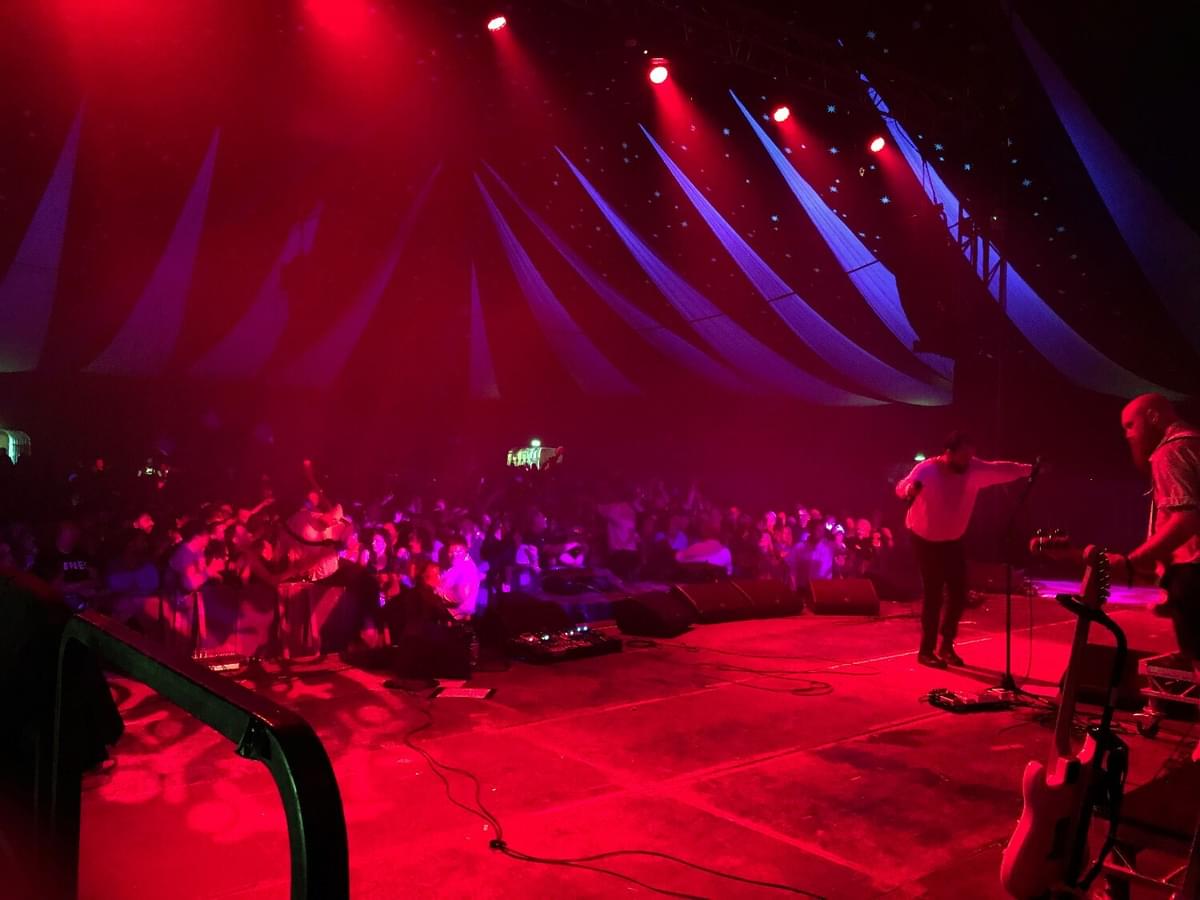 IDLES celebrate Joy As An Act Of Resistance at final festival show of the summer
Bristol's IDLES, fresh from releasing second album Joy As An Act Of Resistance, fill the Big Top to capacity on the final night of End of the Road Festival 2018.
The punk firestarters delivered a maelstrom of cuts from their latest record and last year's debut, Brutalism. Barbed offerings on the NHS, love, grief, and violence were deployed for the band's final festival show of the summer, with LP2's "Never Fight A Man With A Perm", "Samaritans", and "Danny Nedelko" being particularly rapturously received - although the likes of "Mother" and "Well Done" still garnered the biggest responses (for now, at least).
In typically fiery form, at one point IDLES brought a couple of fans up to the stage on one of their many excursions into the pit - instead of awkwardly dancing, the fans were given guitars and an opportunity to thrash like usual guitarists Mark Bowen and Lee Kiernan... before leaping headfirst back into the crowd.
It wasn't quite a homecoming for IDLES, but it certainly felt like they were where they belonged.
End of the Road continues on Sunday 2 September with headline sets from Feist and White Denim.
Get the Best Fit take on the week in music direct to your inbox every Friday