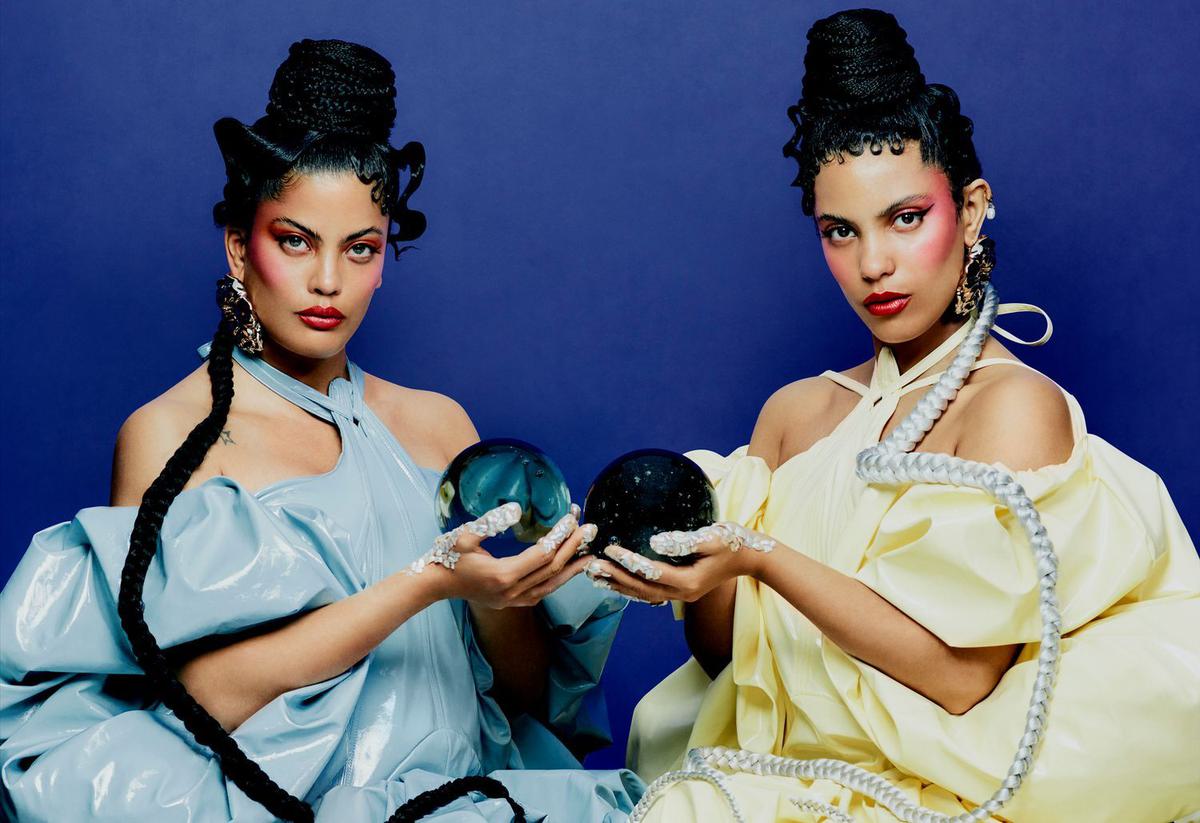 Ibeyi return with new Pa Salieu collaboration "Made of Gold"
Afro-Cuban French twins Lisa-Kaindé and Naomi Diaz, aka Ibeyi, have returned with "Made of Gold", a new single that features Pa Salieu.
"Made of Gold" is the duo's first new release since March's How to Stop a Recurring Dream soundtrack contributions, and arrives with a Daniel Sannwald-directed video that stars Ibeyi alongside the track's featured artist Pa Salieu.
Lisa-Kaindé says of the release, "The first song we produced in the studio was "Made of Gold". Whilst we were creating the layers of the backing vocals, we could feel that we were making contact with our ancestors; that what we were recording was calling on the brujas and our ancestors for their ancient knowledge. "Made of Gold" is about connecting to our ancestors' knowledge, to the truths of the past and the power of the ancient. The line is not broken, nor is it lost. Protected by these spells, our third album will see us conveying our reconnection to that power and channeling that magic into our new music."
The duo are yet to follow up their 2017 second album Ash.
As well as collaborating with Ibeyi, Pa Salieu has recently worked with Aitch and BackRoad Gee.
Ibeyi's "Made of Gold" single featuring Pa Salieu is out now.