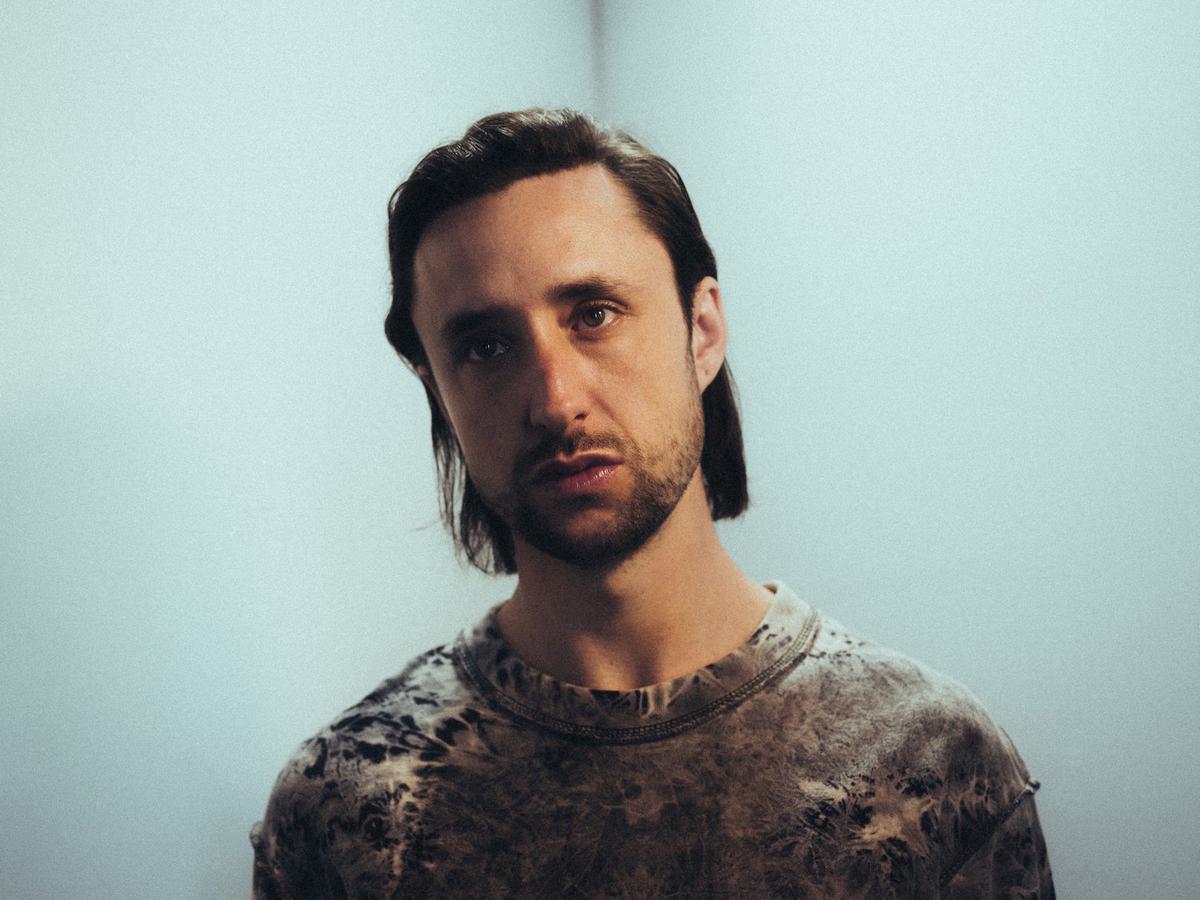 How To Dress Well announces new album with lead track "Nonkilling 6 | Hunger
How To Dress Well returns with news of his fifth album The Anteroom, and gives a first taste with new track "Nonkilling 6 | Hunger".
The Anteroom is Tom Krell's (aka HTDW) fifth album, arriving after 2016's Care, and Krell's two-track 2018 EP, Land of the Overflowing Urn.
"Nonkilling 6 | Hunger" is the first track to be revealed from the upcoming album, and features a glitchy fusion of lo-fi/hi-fi visuals written and directed by Krell himself alongside Justin Daashuur Hopkins.
Krell's forthcoming record is co-produced by Joel Ford (Ford & Lopatin, Airbird), and will be one continuous piece of psychedelic music broken up into tracks.
Speaking about the new record, Krell explains, "I wrote the record after moving to Los Angeles, which is a crazy and maybe dreadful place, right after the 2016 election, with hell and death gaining ground all around us on every corner of the globe. The Anteroom is testament to a two year period in which I felt myself slipping out of the world and into a cosmic loneliness in which I would eventually be dissolved. In order to give myself a way back, I began to try to understand my station as some kind of anteroom – a space between – a chamber that separates the known and the unknown, stable life from total disintegration."
Tracklist:
Humans Disguised as Animals | Nonkilling 1
Body Fat
False Skull 7
Nonkilling 3 | The Anteroom | False Skull 1
Vacant Boat
Nonkilling 13 | Ceiling for the Sky
A Memory, The Spinning of a Body | Nonkilling 2
Nonkilling 6 | Hunger
July 13 No Hope No Pain
Love Means Taking Action
Brutal (feat. Ocean Vuong) | False Skull 5
False Skull 12
Nothing
"Nonkilling 6 | Hunger" is available now. How To Dress Well's The Anteroom arrives on 19 October via Domino.
Find out more
.