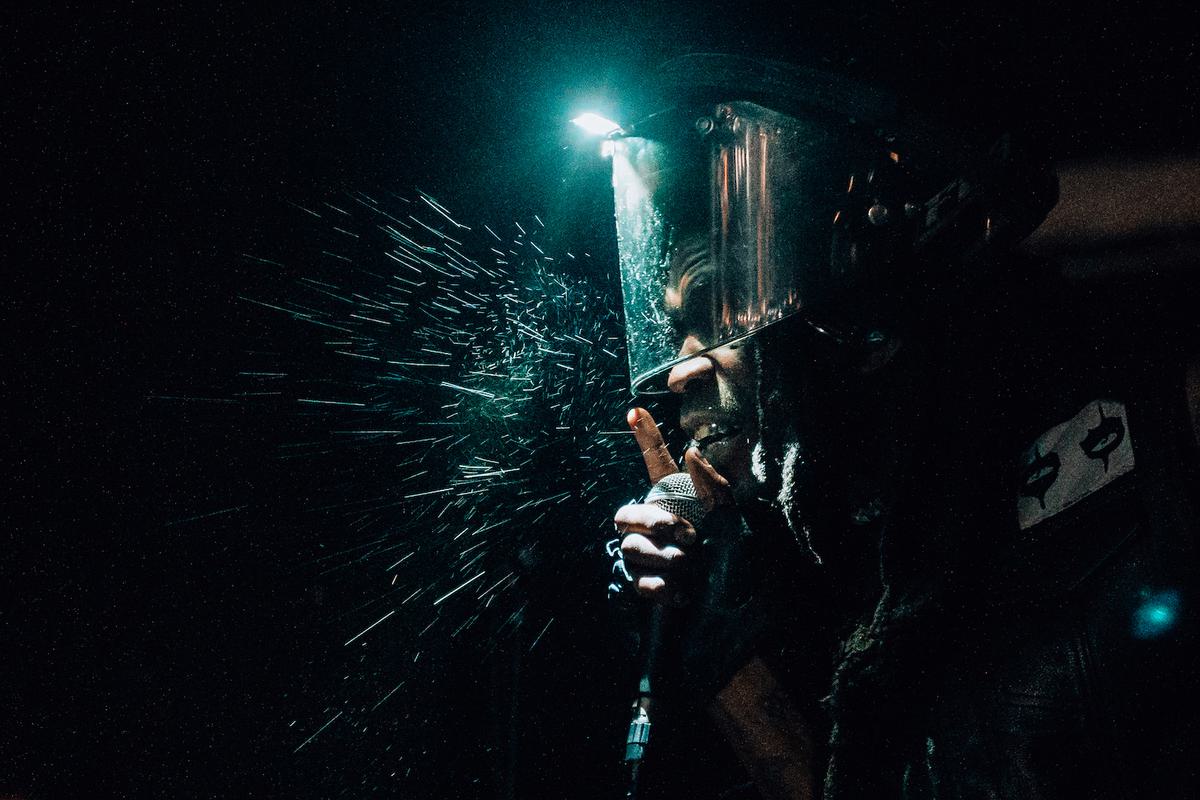 Ho99o9 unveil powerful new cut "Pigs Want Me Dead"
Ho99o9 have unveiled their politically-charged, powerful new single "Pigs Want Me Dead", which arrives with a Grand Theft Auto-style video.
"Pigs Want Me Dead" is the first new Ho99o9 single since last month's "Christopher Dorner" and "Pray or Prey" tracks.
The new outing is another protest song that takes aim at police brutality, which is emphasised with their brutal video that looks like it was created in Grand Theft Auto V.
There's even a warning at the beginning of the video, alerting viewers that the visual includes "extreme language, intense violence portrayed in a realistic manner and scenes that some viewers might find upsetting and triggering. Viewer discretion is highly advised."
Ho99o9's "Pigs Want Me Dead" single is out now.