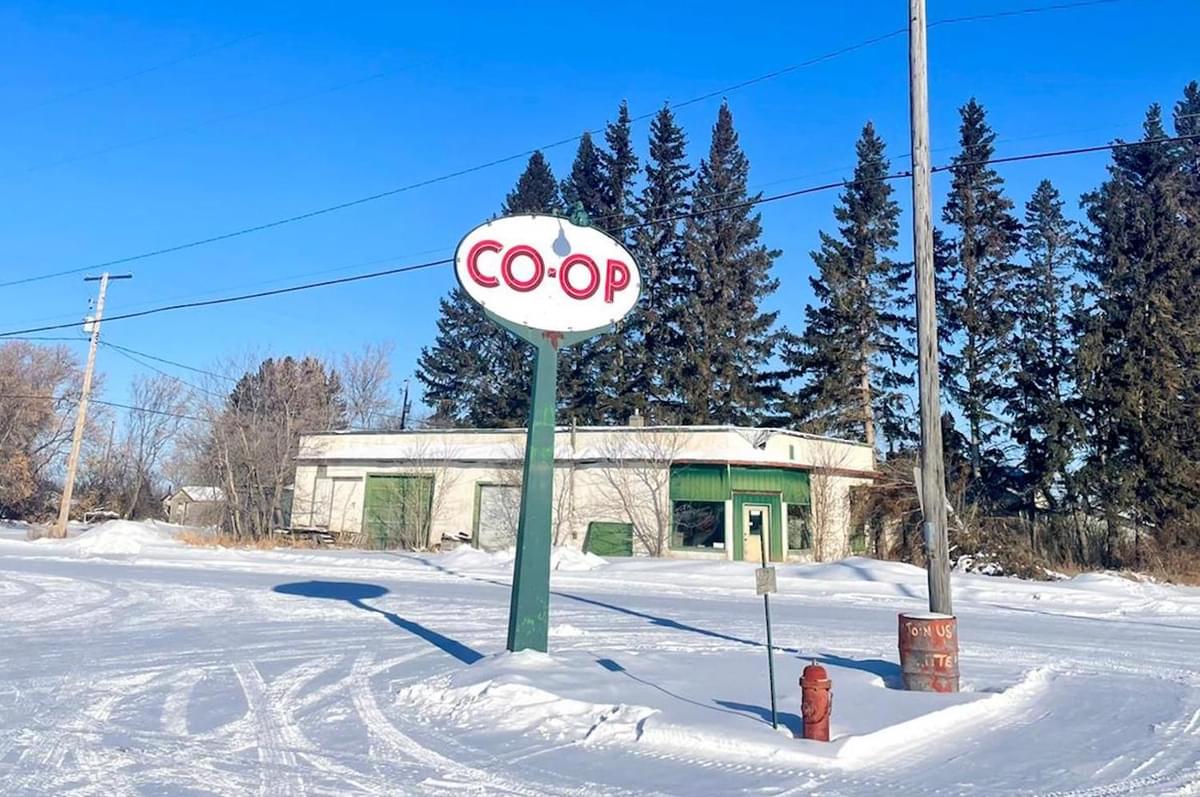 Christmas Enough For Me: Ho! Ho! Ho! Canada ushers in the holidays for 2021
16 December 2021, 15:30
| Written by
Ro Cemm
Ho! Ho! Ho! Canada provides an alternative to the same old songs year after year, as well as allowing us to celebrate the season with some of our favourite Canadian artists including JF & Lail, Kylie V, PIQSIQ and more.
The Challenge: write and record a song that relates to your feelings about this time of year, whatever that may be. To say that the theme allows us to cover a lot of bases is putting it mildly. Let's just say we hope you enjoy listening to the only seasonal compilation to contain references to C17th Acadian agricultural innovation, Bohemian fratricide and then invite Pere Noël to sit down on the futon and play NHL 94.
Our thanks as ever go out to the artists, labels and managers who make this project possible each and every year. Jon Neher assisted making sure everything sounds as good as it can, and Nick Faye provided the image of a snowy Veregin, SK.
All of these songs have been given free for your listening pleasure, and clicking on the artist names will take you to each of their Bandcamp pages. We hope you enjoy them and have a fantastic festive season. At this time of year especially there are hundreds of good causes all seeking your help - we hope that, in keeping with the spirit of giving, if you enjoy this compilation you might consider giving a donation to one of them.
June Thrasher - "Sleep Through The Night"
June Thrasher is the latest project of Saskatoon-based producer/photographer Kaelen Klypak. Made under the sweeping skies of the Saskatchewan Prairie he fuses twinkling electronica with sharp, driving new-wave beats. Nods to Bowie/Eno's Berlin period and early Aphex Twin abound on his debut Viper Creek, which was released in March. The shimmering "Sleep Through The Night" closes his album but opens this one, like the steam of breath on a bitingly cold prairie morning.
Splitting time between Montreal and London was easier in the before times. After spending the year finishing up a duo album (recorded with members of The Burning Hell in Italy), finishing novels and writing new songs, JF Robitaille and Lail Arad also welcomed a new member to the band: baby Milo. Written and recorded in the days leading up to Milo's first flight, "First Christmas" reflects on changing times, intercontinental families in the covid-era, as well as the fears of a first flight with an infant. 2022 will see the release of the aforementioned album and a battle against temptation to write a Children's album.
Kylie V - "November"
Vancouver's Kylie V released Big Blue earlier this year - an album of hazy longing and melancholy, but also of optimism, hope and learning. Hushed but confident, Kylie V's delicate voice cuts through the delicately arranged sad-folk and occasional crunchy guitars to produce one of 2021's best debuts. Having established themselves in Vancouver's music community at just 17, the album included contributions from members of Peace Pit, Sleepy Gonzales, composer Tegan Wahlgren and Kingfisher Bluez's Tim Clapp amongst others. We were delighted when they agreed to head back to the studio to record the atmospheric "November" especially for us.
Touching - "Still Slow"
Winnipeg based producer and songwriter Michael Falk is Touching. He released littleworlds, a companion piece/follow up to last years Isolation Blues in October this year. Where the former was described as "a greatest hits of pandemic moods", littleworlds builds on finding hope and simple joys. Fusing downtempo electronics and dramatic indie-rock the record builds around Falk's rich baritone. Single "Tony Called The Muscle" topped the CBC3 charts earlier this year, and we are delighted to include the chiming "Still Slow", with its bells and silence of the snow theme on this years compilation.
Affiliate Links - "Enough Christmas"
You may recognise Hamilton's Bradley Davis from his time in Toronto noise-merchants Fresh Snow, or any number of other projects. Affiliate Links is a decidedly more lush, jangling affair, festooned with strings and horns. A debut album is due next year via We Are Busy Bodies, with Graham Walsh (Holy Fuck/ Alvvays) at the helm. "Enough Christmas" is his attempt to "write and record a full-blown non-cynical Christmas song."
Sluice - "C'est Noël à Dirt Mansion"
Hailing from the Par-en-Bas, the oldest Acadian region in the country, Sluice celebrate both the regions Acadian culture and the wider Halifax Pop Explosion sound. Taking the name from an innovation introduced by Acadian's in the 17th century the band is a symbol of the connection between ancestors and the present. Leaning into the accent and dialect, the project mixes buzzing power-pop with hyper-regional references, picking up awards as best Francophone/Acadian artist at this years Music Nova Scotia awards along the way.
The headlong joyful rush of C'est Noël à Dirt Mansion pairs twinned guitar lines, a buzzing bass-line and an invitation to Santa to play NHL 94 on a grimy futon. Oh, and one of the best singalong choruses of the year.
Grade School - "This Christmas Is Boring I Wish It Were Spring Instead"
North Vancouver teens Grade School follow up their debut single "Keep You Sane" with a hazy jangle pop ditty that throws out nostalgic lyrical references to Wham!'s whining tears, Christmas Trees put up in the summer and unrequited love before switching up a gear to chant about the reality of Christmas Boredom.
The band will perform as part of the 14th Annual Kingfisher Bluez Christmas party which you can catch on livestream December 19th (or early on 20th if you are in Europe)
The This - "Winter Tires"
Victoria, BC rock and or rollers The This follow their cover of Curtis Mayfield's "Queen Majesty" with this rumbling winter warmer about the perils of Christmas drives in true winter weather and hiding from carollers. Like Grade School above, the band will take part in the 14th Annual Kingfisher Bluez Christmas Party livestream. This track is part of Kingfisher Bluez's annual Holiday Village 7" Charity Single released to support 1-800-SUICIDE/ Crisis Centre BC.
Marlaena Moore - "Xmas Oranges"
Last year Marlaena Moore teamed up with fellow Edmontonian Bobby Tenderloin to wish you all a Cosmic Country Merry Christmas. Her album Pay Attention, Be Amazed (produced by Chad VanGaalen and Chris Dadge) featured her own seasonally adjacent gem in the shape of "Xmas Oranges". Swooning horns swirl over the gentle chug of guitars and burbling electronics. with Moore's voice front and centre.
2021 saw her move to Montreal, as well as the release of a stripped down, skeletal version of last year's album, recorded with and by Preoccupation's Scott Munro, while next year should see her finally making her debut at End Of The Road Festival at the third time of asking.
Kristian Noel Pedersen - "Deck The Halls"
After 12 years albums of original seasonal songs and a full album cover of Hanson's classic (?) Snowed In, Toronto's Kristian Noel Pedersen decided to hang up the A Kristian Kind Of Christmas title for his latest Christmas EP. Joined by Gravenhurst's Currie Brothers this is a decidedly more stripped back affair than we have come to expect. From the twinkling electronic opener to the Low-esque shuffle of "Pack Your Bags!" right the way through to the delicate fingerpicked closer "Christmas Morning", Pedersen still has that festive touch. That said "Deck The Halls" adds a little college-rock crunch, like a rubber boot on fresh snow, calling to mind Thrush Hermit, Sloan or By Divine Right.
PIQSIQ - "Coventry Carol"
Since their first Christmas Album Quviasugvik: In Search of Harmony was released in 2019 throat singing sisters Kayley Inuksuk Mackay and Tiffany Kuliktana Ayalik have continued to search for the harmony within conflicted histories of the festive season- the role of the church as a colonial suppressor of Inuit culture, language and expression combining with the elation at attending Christmas Games, an Inuit tradition spanning two weeks of music, dancing and feasting. This year they have released a mesmerising version of "Dance Of The Sugar Plum Fairy", but for this compilation we include their haunting take on "The Coventry Carol".
2021 saw the release of Live From Christ Church Cathedral, a six-track completely improvised performance that saw them perform the sounds of katajjaq in a space where it was previously forbidden, and indeed criminally punishable - a powerful statement in and of itself. Coupled with the intense and complex melodies and otherworldly sounds it is a truly one of a kind performance.
The album has been submitted for a Juno in the Best Gospel Album category- an action the band has taken to highlight the harms done to the Indigenous People in Canada : "In this era of truth and reconciliation, we call on Christian organizations to be honest about their history and the roles they have played, overtly and complicity, in the oppression of Indigenous peoples. We were forced into a religion that celebrated a baby, but buried ours. Our remains are still at your places of worship; places where our songs were not allowed."
The Burning Hell - "Better King Wenceslas"
A regular contributor to Ho! Ho! Ho! Canada, last year The Burning Hell's Mathias Kom went one step further, compiling a collection of songs celebrating the celebration of Holidays. Mathias Kom's Holy Hullabaloo includes paeans to Black Friday, Spanish Tomato festivals and way more besides. It also looks into the gruesome true story of Good King Wenceslas, as featured here.
2021 saw the Third Times The Charm tour hit the UK and Germany before having to give way to further cancellations. The band also released "Bird Queen Of Garbage Island", the first single (and beautiful comic book) from new album Garbage Island, which will be released in 2022 through You've Changed.
Ego Death Children's Choir - "Octopus Boy's Sister Kissed The Prime Minister At The Nativity Play"
Hailing from Parts Unknown, Saskatchewan, Ego Death Children's Choir are purveyors of "Economical Love Songs From The Heart Of The Prairies". With an album in production clocking in at around 13 minutes, not a note is wasted. As for their contribution to the compilation, the reasoning behind this "holiday bop" is "people love sleigh bells". Prepare for 13 minutes of truth sometime next year.
Droni Mitchell - "Cup of Kindness"
Taking inspiration from Burn's Auld Lang Syne, Droni Mitchell return to reflect on a tumultuous and eventful year and look forward with renewed hope to a new year full of changes. Communicating only through whatsapp notes and across different time zones, the duo of Jon Neher (Saskatoon) and Ro Cemm (Sussex) layer field recordings and found instruments into a sombre yet hopeful sound collage.
For Neher, 2021 saw the release of two albums - the experimental improvised jazz collective Peace Flag Ensemble's Noteland, and the hazy summer slacker-harmonies of Beach Body's Walking Holiday. 2022 promises more records, more touring, and potentially more from Droni Mitchell as well.
Get the Best Fit take on the week in music direct to your inbox every Friday