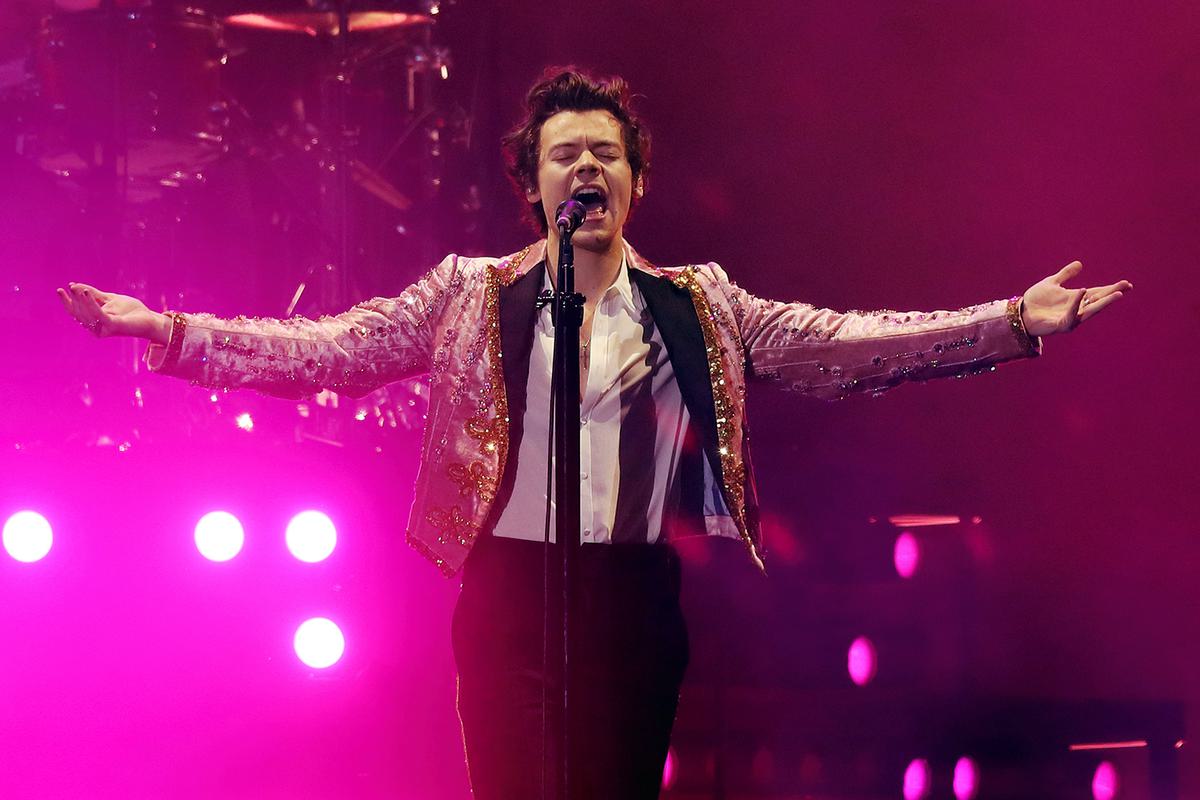 Harry Styles joined Stevie Nicks on stage for a performance at Gucci's Cruise 2020 show
Styles joined Nicks to perform Fleetwood Mac's "Landslide", and a cover of Nicks and Tom Petty's "Stop Draggin' My Heart Around", which the pair performed at the Rock and Roll Hall of Fame Induction ceremony earlier this year.
View this post on Instagram

Music's mother @stevienicks and golden boy @harrystyles at @gucci this evening following the 2020 Cruise show. Video by @gro.curtis.studio

A post shared by V Magazine (@vmagazine) on May 28, 2019 at 3:24pm PDT
The pair performed to a crowd including Elton John, A$AP Rocky, Zoe Saldana, and more.
Styles hasn't released new music since his self-titled debut solo album that arrived back in 2017, but after last night's performance, fans are urging Nicks and Styles to make an album together.
Harry Styles & Stevie Nicks just need to make an album together, because they just mesh really fucking well.

— Porsche misses Julia! (@FknHappyGem) May 28, 2019
I would happily finance a full album of Stevie Nicks duets with Harry Styles omg

— Jake (@JakeThomasLong) May 29, 2019