Rounding out an extraordinary year, girl in red aka Marie Ulven is making her first foray into festive hit-making. She's got plenty of tracks to soundtrack other seasonal occurrences from "summer depression" to blustery autumn romances with "we fell in love in october", but being cosy and content at Christmas time is new.
It's fitting that the single follows the same love story as "october", offering another snapshot into Ulven's life at the time of writing and that now dissolved relationship. The new track follows a handful of singles which have Ulven at the forefront of our minds while she works of her long-awaited debut album.
"rue", dropped in August, was announced to be the first official single from the project. It followed "midnight love", an angsty cover version of Maggie Rogers album track "Say It" and soundtrack moments for Moominvalley Season 2 and supernatural thriller The Turning.
We caught up with Ulven to check in with her holiday plans and to see when we can expect more new music. Check out the Q+A below the gorgeous visualiser for this new Christmas classic.
BEST FIT: Tell me about "two queens in a king size bed" what's the story behind this one?
girl in red: I was jamming on the piano a year ago and I was playing this really cute melody. I sent it to my grandfather and he was like "oh, this is really great, you should put it out under something other than girl in red." I wasn't going to do that, so I lowkey wanted to prove him wrong by writing a Christmas song. It's been in my head for a year and during a session for my album, I was in the studio and decided I need to make this Christmas song right now. I was working on something completely different, then I was writing it on the piano again. It was such a good vibe and it had to come out this Christmas, it was a super last minute idea.
In terms of the song itself, it's honestly just a love song with Christmas vibes. I was thinking back to my first Christmas… because I fell in love in October and it was about my first relationship with a girl and our first Christmas together. It's about the beauty of Christmas and being young and not having too much stuff and just wanting to be together and cuddle and never leave bed.
I feel like it's quite subtly festive, it's not super in-your-face here's a Christmas song.
I feel like that's the new Christmas vibe, it's the Gen Z Christmas vibe. There are some sleigh bells and there's even a church bell in there which is kind of spooky, but also kind of festive, so it's the spooky season and the holiday season. It's all just merged into one thing.
It's so nice to have some queer representation in a holiday song too.
Yeah. I even made a tweet about that like "where the fuck are the gay Christmas song at" last year. I mean Wham has one, "Last Christmas", and I think George Michael was gay or something, but "two queens in a king-sized bed" the imagery is very vivid.
What are some of your favourite Christmas songs?
Definitely "Last Christmas" and "Driving Home for Christmas" by Chris Rea, that's such a good one. Also "White Christmas" either by Frank Sinatra or Michael Bublé. Anything by Michael Bublé.
What would be at the top of your list to cover?
Maybe "White Christmas" because I feel like I could do something really cool with that one. I went carolling with my friends last year and sang that. I really liked it. We mostly went to people I know and most people were really shocked. When you meet people nowadays you usually just text use, I feel like it's not that usual to just drop in and be like "hey how's it going, can I come in for a cup of coffee?" That doesn't happen, so randomly showing up and singing Christmas songs was really fun. I'm going to do it this year, but with a mask of course.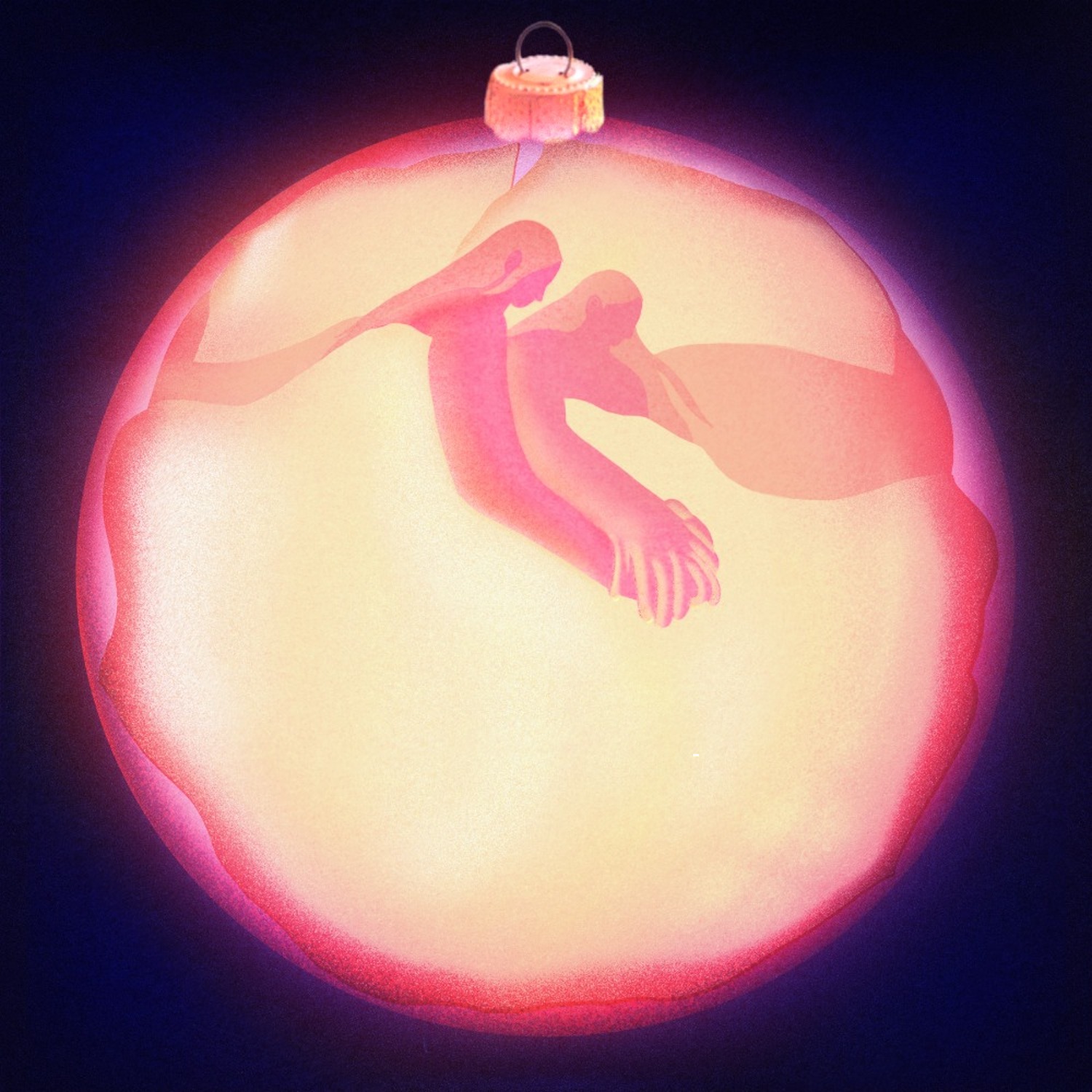 What about "All I Want For Christmas Is You"?
That one is fun because it reminds me of Love Actually, which is the best movie. That and The Holiday and Home Alone are the best Christmas movies. I've always had a weird relationship with Mariah Carey's Christmas songs… [sings the intro to AIWFCIY]... the beginning, I've just always had a weird relationship with that song. I definitely just wanna run through a mall with a bunch of shopping bags, not that I really wanna do that, but that's what I see in my head when I hear that song.
Are there any Norwegian festive staples that come back every year?
There's this dude called Kurt Nilsen, who won Norwegian Idol, and he's like our answer to Michael Bublé. Every Christmas he goes on tour. But honestly Norwegian Christmas feels very heavily influenced by American pop culture, it's just all the same thing now.
Aside from your carolling escapades, what are your plans for the holidays?
Because of corona, things are different this Christmas obviously and at least in Norway people are being encouraged to do a Christmas quarantine. I feel like every Christmas sort of feels like a quarantine because nobody goes out here at Christmas and you're literally just stuck in with your family. I love being with my mum and siblings. My plans are to just be with my family and get some really great presents for the people I love. I have some really amazing ideas and I'm already starting to get those gifts because I don't want to be standing in some fucking corona-queue.
What are your tips for gift-giving? It sounds like you're very prepared.
What I'm doing from now on is I'm never going to ask someone what they want for Christmas again and I never what anyone to ask me that question. At least, at this point in my life, when I'm getting older, if I want a book then I'll get that book. My tip is to give presents to people only when you get ideas for giving them presents and if you don't get ideas then pay attention to what they're talking about.
If they say something funny like "remember when we used to do this" and maybe you haven't done that in a while, maybe they were talking about a board game or some fun bike or shit. Get them that present and show that you care about what they say and that you care about your unique relationship. That person couldn't have bought the present for themselves because it's a present based on your relationship to that person.
Really thoughtful gifts, something that someone will open up and be like "I know why you gave me this, because you know me so well." That's the best gift. You're not getting shit from me if I don't feel like I have anything to give you because we are buying so much shit and we need to stop that shit. So I'm getting all my shit secondhand.
How has the rest of your 2020, in terms of releases it's been pretty quiet, has there been a lot of working going on behind the scenes?
I've been working on my album and it's been such a weird year. I feel like most people have been a little bit quiet, and that's been taking a little bit more time than expected because corona happened. Somebody in the studio got corona, it's been a journey. Next year and for the rest of my life I will never be quiet again. It's super close now, it'll be done in the next week.
"two queens is in a king-sized bed" is out now. girl in red's yet to be announced debut album is expected in 2021.