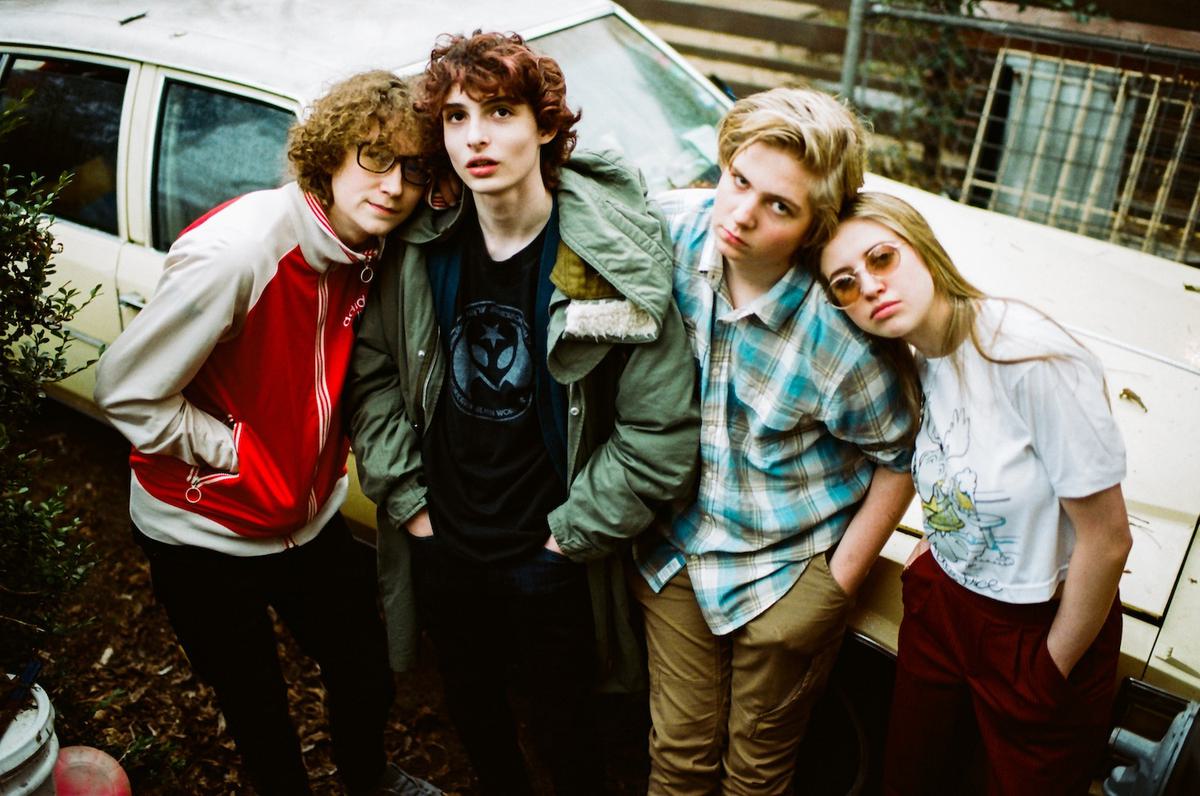 Finn Wolfhard's band Calpurnia return with punchy new single "Cell"
Stranger Things' Finn Wolfhard has returned to his band duties with Calpurnia as they share lively new single, "Cell".
"Cell" is the first single from Calpurnia following the release of their 2018 debut EP Scout.
On the new offering, Wolfhard comments, "This song is about being taken advantage of in anyway. It was amazing working with Cadien and Andrew again and we're really excited for everyone to hear it!"
The new cut arrives with a video directed by Pooneh Ghana. Guitarist Ayla Tesler-Mabe says, "While on our first ever official American tour, we had the pleasure of being joined by the incredible Pooneh Ghana for our last two shows in Austin and Houston. She is easily one of the most prolific and talented photographers (and videographers!) on the music scene right now, and so we left it to her to capture the joy and adventure of packing all your bandmates into a single van and hitting the road."
Last month Calpurnia featured in Weezer's new video for their cover of A-ha!'s "Take On Me".
"Cell" is out now via Transgressive imprint paradYse. Calpurnia will play a few festivals in the US and Japan's Fuji Rock in July.
Find out more
.