A blurb on Facebook explains that the "musical experiment" - presented by The British Paraorchestra and Army Of Generals - takes "Kraftwerk's iconic album Trans-Europe Express as the starting point for a thrilling symphonic trip."
Kraftwerk:rewerk is performed by a 39-piece ensemble on the main stage at Colston Hall. It was composed by Charlotte Harding and Lloyd Coleman; Charles Hazlewood conducts the proceedings.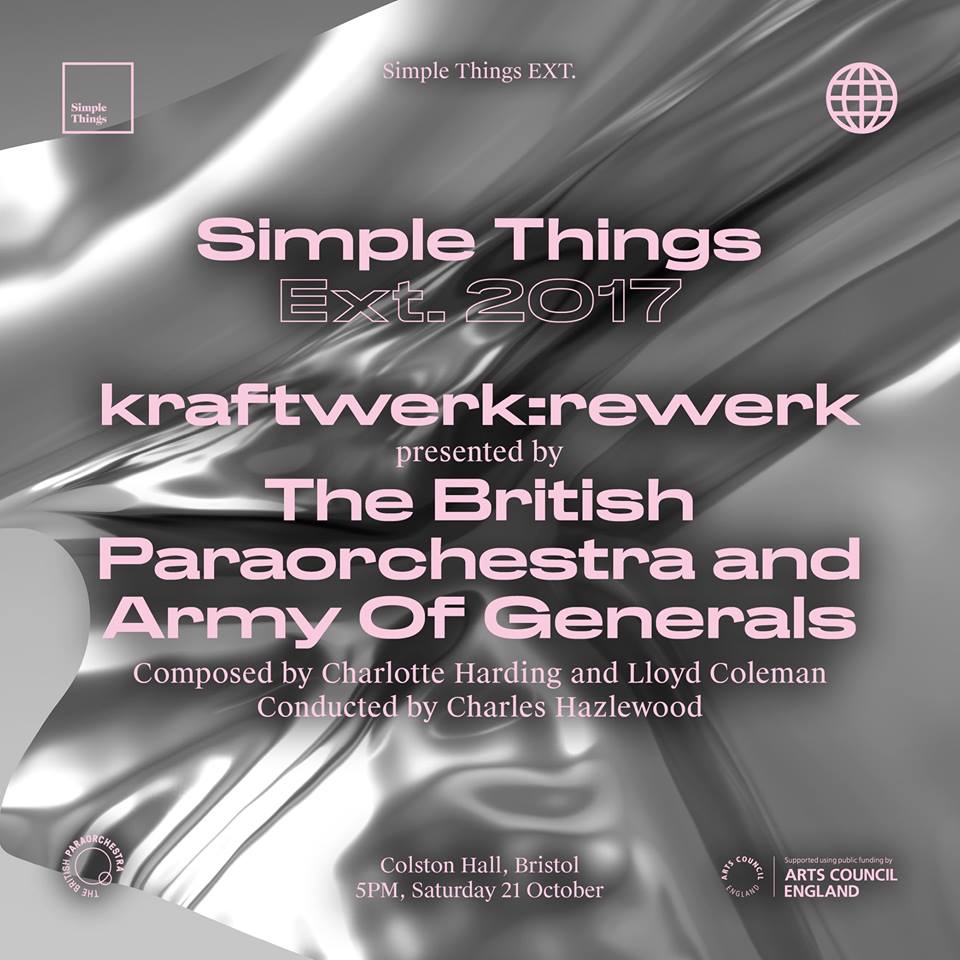 This year we're back to host the Colston Hall Foyer Stage, with sets from the likes of Omar Souleyman, Japanese Breakfast, Ó, HMLTD, Diet Cig, and XL Recordings head honcho Richard Russell. Find out the full details and come say hi!
Elsewhere on the Simple Things 2017 lineup expect magic from Leftfield (performing Leftism in full), Daphni (a whopping four-hour set), Wild Beasts (their last-ever show in the city), Idles, Alex G, Nadine Shah, and Noga Erez.
The seventh edition of Simple Things Festival takes place in some of Bristol's best live venues between 20-21 October 2017.