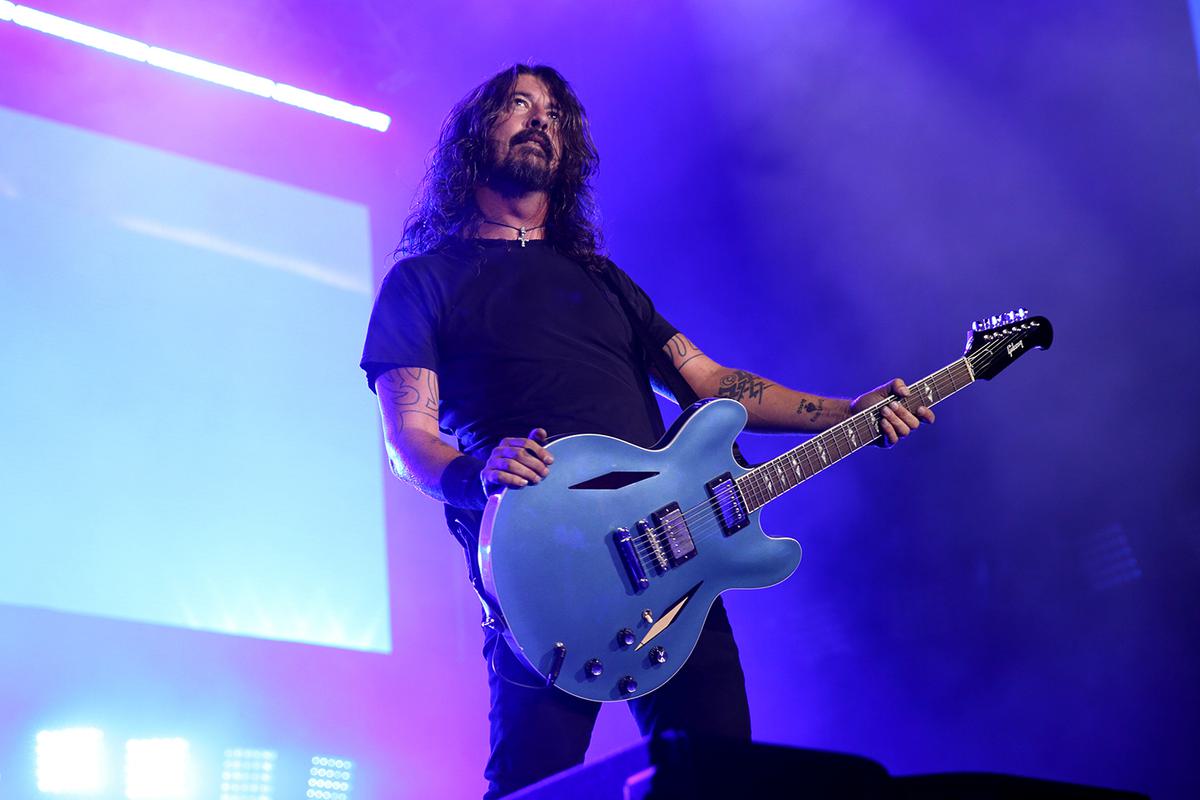 Dave Grohl thanks supporters of Save Our Stages Act in the US
Foo Fighters' Dave Grohl has shared a statement thanking all the supporters of the Save Our Stages Act in the US that passed into law over the weekend.
On Sunday (27 December), President Trump signed a $900 billion (£666 billion) Coronavirus Response and Relief Act that includes financial aid for independent music venues struggling to stay afloat amid the coronavirus pandemic in the US.
Rolling Stone reports that approximately $10 billion (£7.4 billion) has been set aside for independent music venues.
Last night (28 December) Dave Grohl shared a response to the Save Our Stages Act being passed via Foo Fighters' socials. Grohl wrote, "The preservation of America's smaller, independent venues is not only crucial to the millions of concert-goers whose lives are bettered by experiencing their favourite artists in the flesh, but to the future of music itself, as it gives the next generation of young musicians a place to cut their teeth, hone their craft and grow into the voices of tomorrow."
He added, "The absence of live music this year has left us all longing for that communal feeling of connection, one that is best felt when joined in a song. The Save Our Stages Act brings us one step closer to sharing that feeling again, one that I hope we can all experience again very soon. Every day we're one step closer. See you there, Dave."
Thank You. #SaveOurStages @nivassoc pic.twitter.com/kD95iUmanw

— Foo Fighters (@foofighters) December 28, 2020