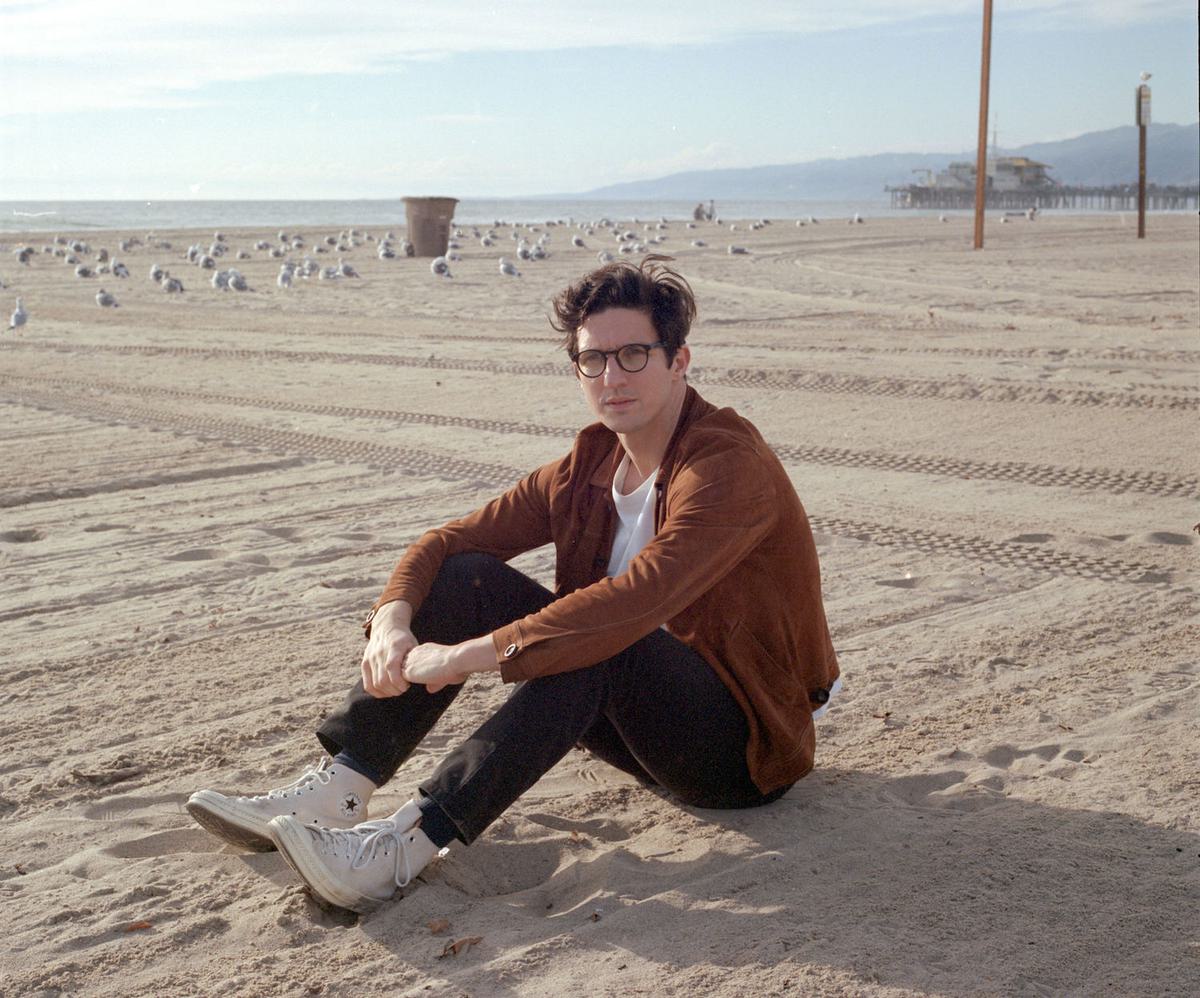 Dan Croll shares two more songs "Rain" and "Actor With A Loaded Gun"
Dan Croll is back with two more tracks, "Rain" and "Actor With A Loaded Gun".
After returning with "Yesterday" and "Stay In L.A." in January (his first singles in over two years), Dan Croll has shared two more tracks - "Rain" and "Actor With A Loaded Gun".
Both tracks are produced by Matthew E. White at Spacebomb Studios in Richmond, Virginia.
Croll says of "Rain", "I wrote "Rain" as I was packing my belongings a few days before the move to California. I knew the weather was good, I'd been to LA a couple of times on tour (mainly in the summer) and it was always hot and sunny, but this was near winter and I was unsure about how many coats and jumpers to pack (the typical British problem of having to own so many). I asked a friend of a friend and they bluntly told me not to bring any. I found that hard to believe, especially when he said it never rains, which I guess I found a little sad, as it's obviously a big part of British life, to not have even a little bit of it would be strange. Since moving, I still don't own a coat, there is no need, and while it has rained a handful of times it's still definitely something I miss about back home."
On "Actor With A Loaded Gun", Croll adds, ""Actor" is about my first step in to the social aspect of LA life, I didn't know anyone in Los Angeles, and had to rely on one friend of a friend. He did a great deal for me to get me on my feet, including inviting me to some parties. The first one I went to I was so nervous about, it'd been years since I'd ever needed to actively make a friend and was desperately trying to remember how to. My social anxiety was in full swing when I was there, and I was trying to not tank every conversation, but what I weirdly found comforting was that a good chunk of people there were pretty awful, hilariously so in fact, the stereotypical LA social climbers, and it somehow calmed my nerves to know I'd be ok here because at the end of the day, I wasn't there to be an actor."
Croll is yet to follow up his 2017 second album Emerging Adulthood.
Dan Croll's new singles "Rain" and "Actor With A Loaded Gun" are both out now on Communion Records. He plays London's Oslo on 19 March.
Find out more
.