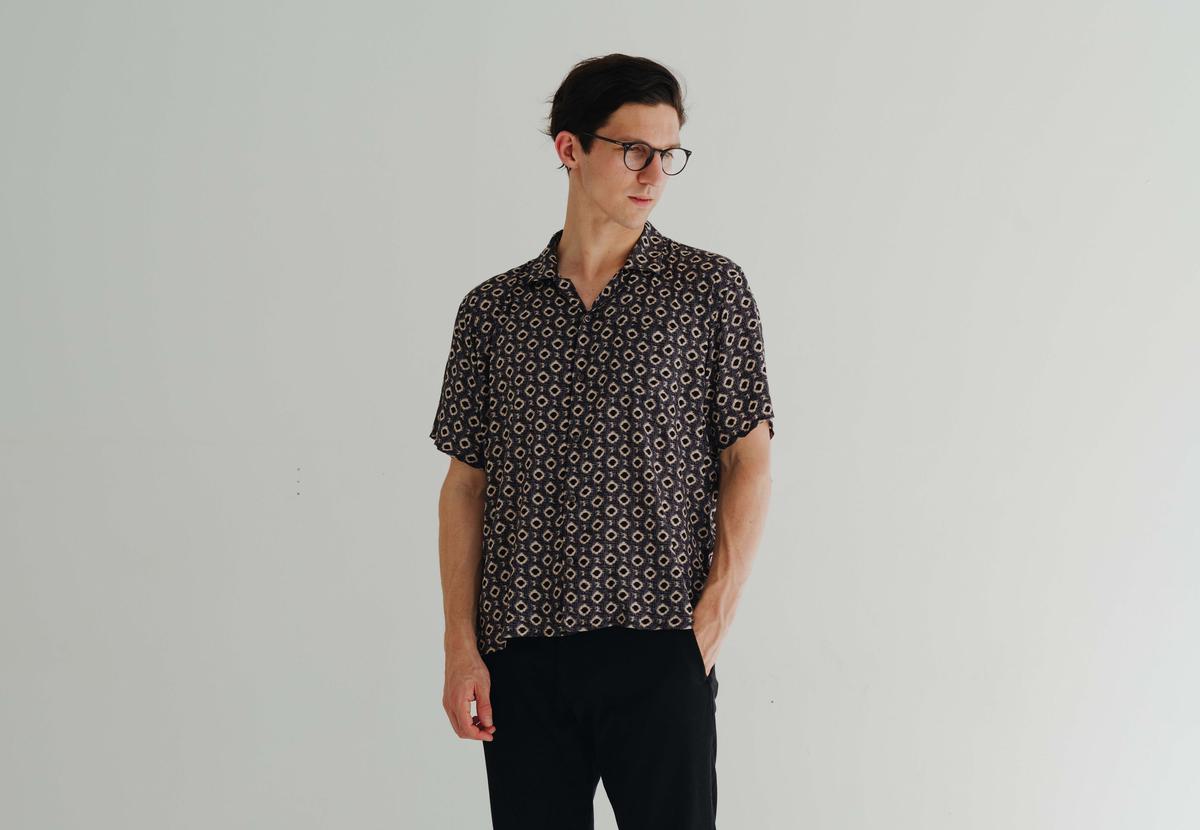 Track By Track: Dan Croll on Emerging Adulthood
21 July 2017, 11:50
British indie troubadour Dan Croll writes in detail about the growth and isolation on second record Emerging Adulthood, the follow up to 2014's Sweet Disarray.
Whilst I was writing the album in Liverpool, I'd occasionally take a break away from music and watch something. This turned in to a bit of an addiction to cult documentaries; I was really intrigued by the sheer amount of peer pressure involved and actually started to relate to times in my personal life. Things like the pressures to write 'radio friendly' songs, and the dark side of touring/substances. At the end of the day, I've got to be me, and not worry about the external pressures.
Bad Boy
It's a track that mainly refers to a period in life I think most people have encountered, where either the girls wanted a bad boy, or the boys wanted to be the bad boy. As much as I was thinking back to teenage life for this one, it was also relevant to when I was writing it. I think as an artist you're constantly under pressure to present yourself as someone or something. Looking around at the time I felt there were a lot of bands and artists trying very hard to give this bad boy/bad girl image. For me, this record is about honesty, no matter how dark, so this song also talks about being yourself.
24
This track is about my first experience of a panic attack. A good friend had come up to Liverpool to stay and after a wild night out I felt like something was wrong the next morning. I had worked myself in to a mess and convinced myself I was having a heart attack. Rest assured it was a panic attack, but it was the start of quite a tough couple of years dealing with/controlling them.
January
I hate January, and this is what the track is about. I spend most of the year leading a rather solitary life, either touring away from home or locked away in a studio. By the time I'm free and have time off its suddenly January and the start of yet another year of solitude.
Sometimes When I'm Lonely
Following on from the solitude of January, when I am alone I tend to look back at the past a lot rather than focus on the present or future. Writing this album at times was a really lonely process, and I had brought it on myself by putting it all on my own shoulders, playing all the instruments and writing all the tracks myself. At times this led to a nasty cycle of dwelling on previous relationships and what more I could've done. So I guess this song is about rewinding to those moments and asking 'what if…'
Swim
Before I would head to the studio in the morning in Atlanta I'd always try and go swimming. It became a bit of a routine that I enjoyed. As nice as it was being with your own thoughts in the pool I started (yet again) to dwell on other things. It seems to be the default setting for my brain. I was in a relationship, it was very early on, and before I even truly knew her my brain was starting to become paranoid about whether she would be faithful.
Educate
I wasn't the most academic at school and I think a lot of it was down to being taught in a Catholic school, which left me feeling sheltered at times. I felt there was always something else out there that I wasn't being told about and was jealous of other friends outside of school that seemed to be progressing much further in life. I guess it was a bit of a rebellious period in life where I wanted to be educated by other people, people that were currently experiencing and living life.
Away From Today
The album is generally about emerging into adulthood and without wanting to sound cliché, 'finding yourself'. That process can be quite overwhelming so this was a track about the importance of taking breaks and time for yourself, so you don't end up becoming your own worst enemy.
Do You Have To?
I'd given myself this goal of creating an album where I did everything, and this meant me often sitting alone in the studio for long periods of time. When friends did stop by the studio to check whether I was alive it was the greatest feeling, that interaction. But there eventually came a time where they'd have to leave, and I'd find myself constantly asking them 'do you have to?' and trying every trick in the book to get them to stay.
Tokyo
I've been a solo artist for six years and it's been incredibly hard work, not only supporting myself but also a band of very good friends. It's always been a goal of mine to tour the world and a place like Japan is a particular fascination - to visit somewhere so far and so different to home. At times, I can find myself becoming jealous watching other bands and artists getting to do this, but I think due to my very competitive nature it drives me more to succeed. I've got awesome fans all over the world and it's a personal goal of mine every day, to make music and to try to meet as many of them, no matter how far, as I can.
Emerging Adulthood is out now via Communion.