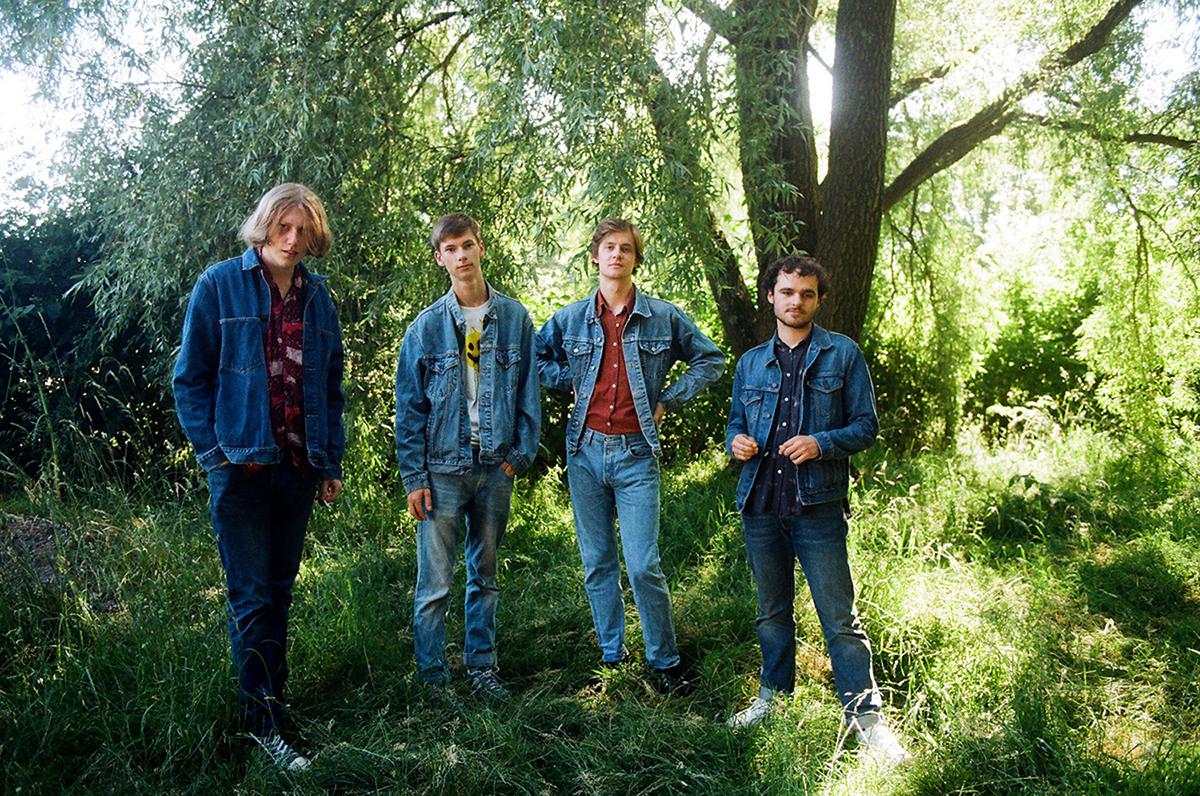 Buzzard Buzzard Buzzard have made a new song for the Homeless World Cup Cardiff 2019
Welsh quartet Buzzard Buzzard Buzzard have shared new song "Daffodil Hill", which is the official song for the Homeless World Cup 2019, which takes place in Cardiff.
"Daffodil Hill" lands after April's "Late Night City".
Buzzard Buzzard Buzzard were selected to write the Homeless World Cup 2019 songby Welsh actor/activist Michael Sheen.
Frontman Tom Rees says of the release, "Being asked to be involved in the Homeless World Cup was a tremendous honour, as well as a real opportunity to contribute to what the tournament stands for in helping people affected by homelessness. The invitation to be involved has a particular significance, especially with Cardiff facing the crisis that it currently is with homelessness. I'm delighted to be a part of an effort to inspire solutions, positivity and support to those who need it most."
He adds, "With this in mind we wanted to create a song that encapsulated those feelings of positivity, while also conveying a sense of Welsh nationality. So, through channeling a bit of divine power from personal heroes Wizzard, along with some guidance from our famed national flower, we arrive at "Daffodil Hill". It's a proper bop."
Sheen said of his choice, "I always knew that I wanted an official tournament song for this year's Homeless World Cup. Wales is the land of song after all, and we wanted to ensure that our voices would be heard loud and proud, belting out across the nation throughout the duration of the tournament. I asked Buzzard Buzzard Buzzard to create a singalong party anthem. We wanted a song that was full of positivity and optimism, in the same vein as Slade, T. Rex and Wizzard, to reflect the real joyfulness that is found at a Homeless World Cup tournament. And the boys certainly delivered with "Daffodil Hill.""
The 17th edition of the Homeless World Cup will welcome nearly 500 players from close to 50 countries to play at Cardiff's Bute Park.
"Daffodil Hill" is out now. The Homeless World Cup Cardiff 2019 takes place from 27 July to 3 August.
Find out more
.