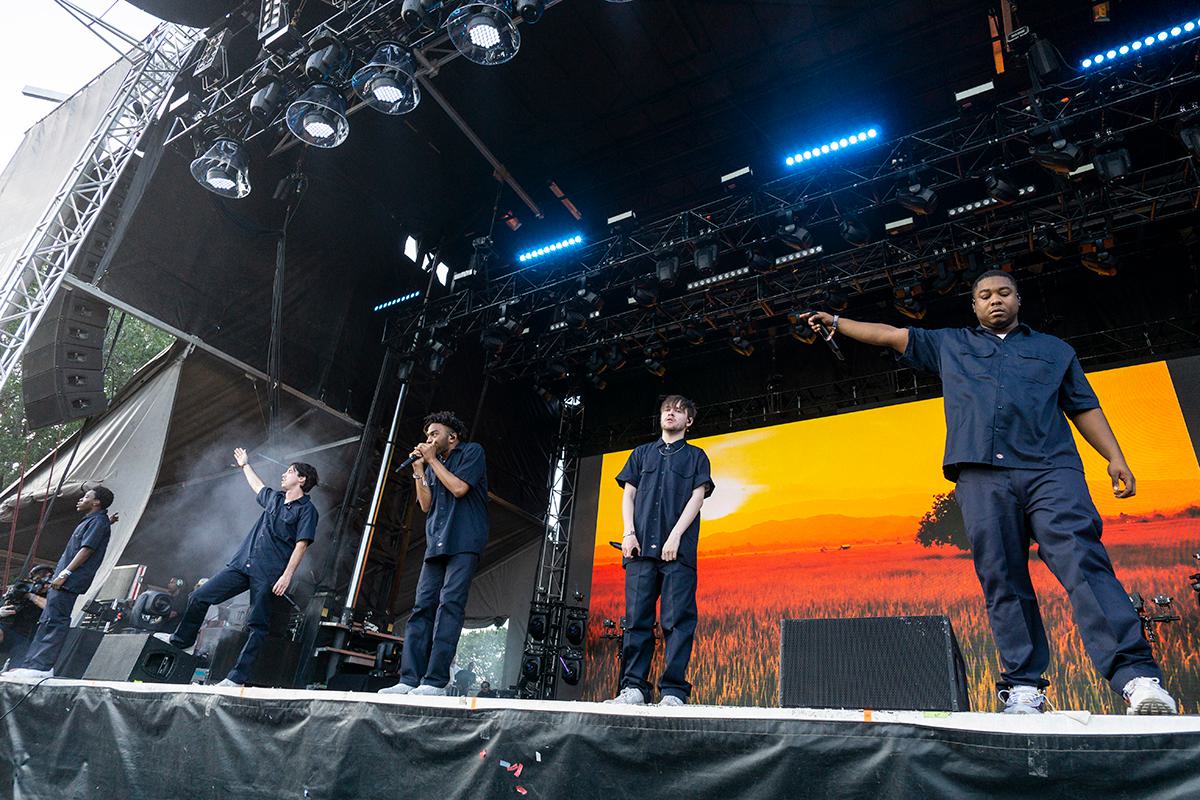 BROCKHAMPTON drop trailer for upcoming docuseries Keeping The Band
BROCKHAMPTON have dropped a new trailer for their forthcoming documentary series Keeping The Band.
The trailer offers an insight into the life of BROCKHAMPTON as they rehearse for shows, meet fans, and overcome obstacles within the group.
At one point during the trailer, Kevin Abstract can be heard shouting, "Y'all ain't performing like performers right now. Y'all don't look like performers out here. What are you doing?"
The final moment of the teaser sees a fan run up to Abstract while crying. She says, "My spam account is called kevinabstractisgay."
KEEPING THE BAND
NOVEMBER 2019 pic.twitter.com/lZGCPNzaPm

— BROCKHAMPTON (@brckhmptn) November 5, 2019
The group dropped their latest album GINGER in August.
BROCKHAMPTON's upcoming documentary series will be released this month.