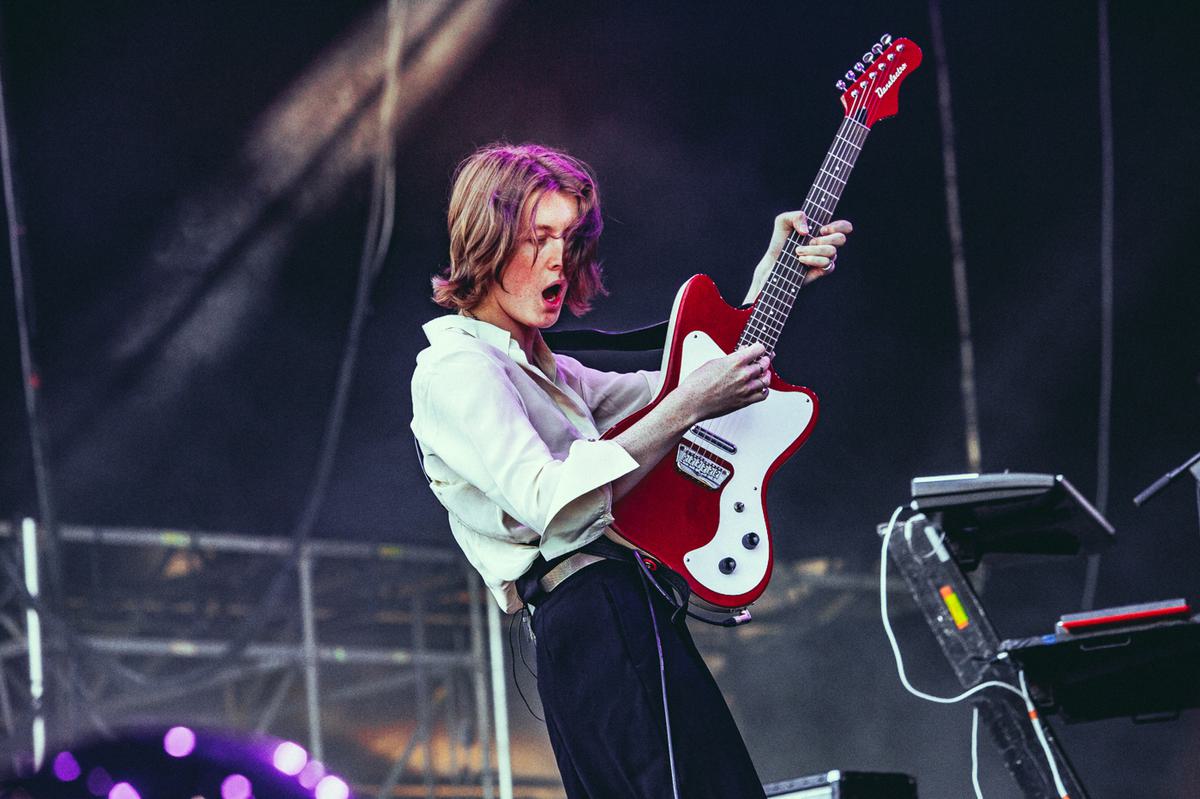 Blossoms singer Tom Ogden has written a song for The Killers' Brandon Flowers
The band were talking about their Foolish Loving Spaces album that landed last week to the BBC, before Blossoms' drummer Joe Donovan revealed news of Ogden's new songwriting project.
Donovan revealed the track is called "God-Sized Problem", and Ogden wrote the track with The Killers' Brandon Flowers in mind. Donovan says, "It's one of the best songs we've ever done. And Tom wasn't even going to show it to us!"
He adds, "If a dry patch ever comes around, I'm just going to rob his phone and scroll through the voice memos and be like, 'No that is a tune'."
It's unclear if "God-Sized Problem" will appear on a new solo project from Flowers or Blossoms' next album.
Blossoms' Foolish Loving Spaces album is out now. The Killers' new record Imploding The Mirage is due for release this spring.