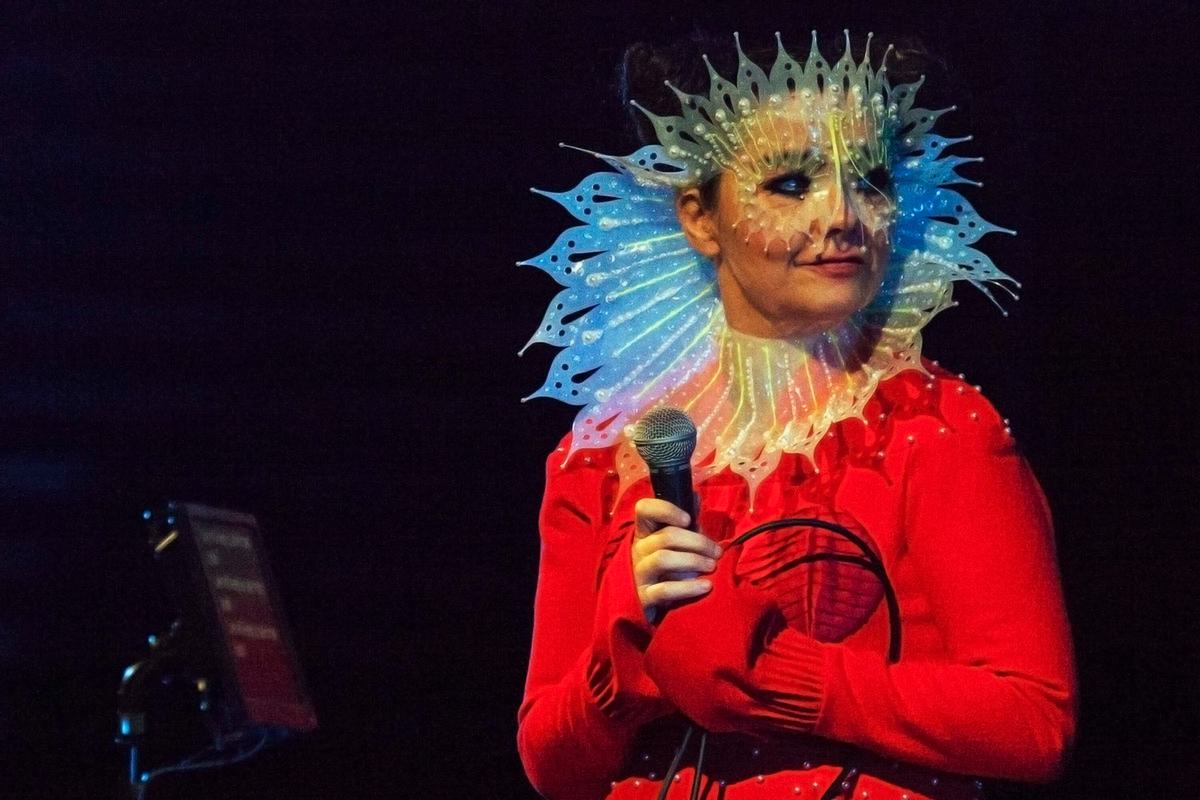 Björk's new Arca-produced album is out in November
It's all systems go in the world of Björk - not only is a new single just around the corner, but her first studio record since Vulnicura is out in November.
Just last week the Icelandic artist confirmed that she'd be putting out "The Gate" next week (we've basically already heard it), and a few weeks before that she revealed to the world that her Vulnicura follow up would be coming "very soon". Sounds like she bloody meant it.
Earlier this year close collaborator Andrew Thomas Huang described the record as "really future-facing, in a hopeful way that I think is needed right now." Last year Tri Angle Records' Robin Carolan explained that "her new material will blow you all away" (Tri Angle is the home of Vulnicura producer The Haxan Cloak). Rabit is reportedly involved as well, with Huang directing the visuals for "The Gate" in LA not long ago.
A profile on upcoming releases in the New York Times describes the record as a work which "turns to hope, new love and a search for utopia" and sees Björk reunite with Arca for "an airy, full-length collaboration".
Björk's as-yet-untitled new album is out in November via One Little Indian.