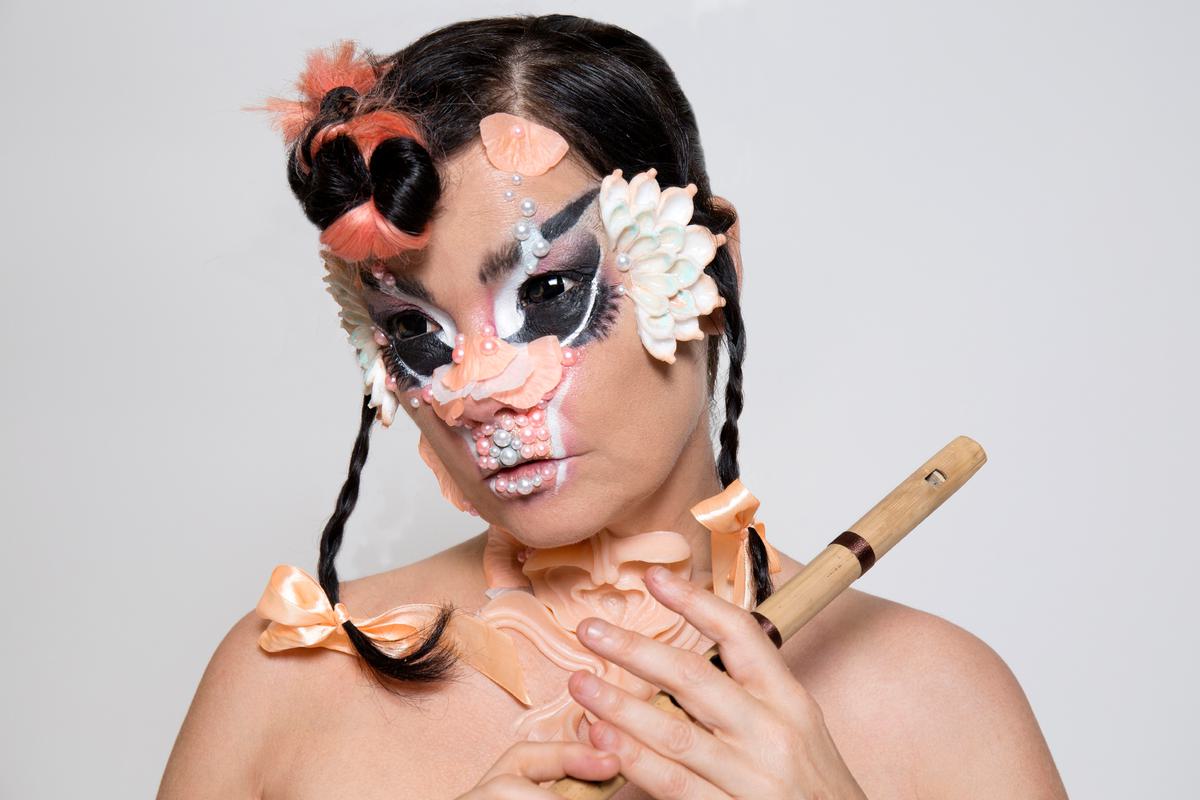 Björk previews new song "Losss" during "flute and air"-themed mix
Björk has created a brilliant new 47-minute mix for Mixmag, and it features a brand new snippet of her own track "Losss".
"dearestest music-lovers !" Björk writes, introducing the mix. "here is a little set for you . it is most definitely flute and air themed and perhaps reveals the sonic environment my ears were in last year . i thank all the musicians . kindness , björk."
As well as a brief clip of "Losss", you can expect to hear lots of birdsong between tracks by Kelela, Kelly Lee Owens, Steve Reich, Arca, Serpentwithfeet, and more. Check the whole thing below.
We've heard a couple of tracks from the Icelandic star's ninth studio album so far - this week's "Blissing Me" and magnificent lead single "The Gate".
A few months ago close collaborator Andrew Thomas Huang described the record as "really future-facing, in a hopeful way that I think is needed right now." Last year Tri Angle Records' Robin Carolan explained that "her new material will blow you all away" (Tri Angle is the home of Vulnicura producer The Haxan Cloak). A profile on upcoming releases in the New York Timesdescribes the record as a work which "turns to hope, new love and a search for utopia" and sees Björk reunite with Arca for "an airy, full-length collaboration".
Björk was recently confirmed as a headliner at next year's All Points East festival in London - find out more.