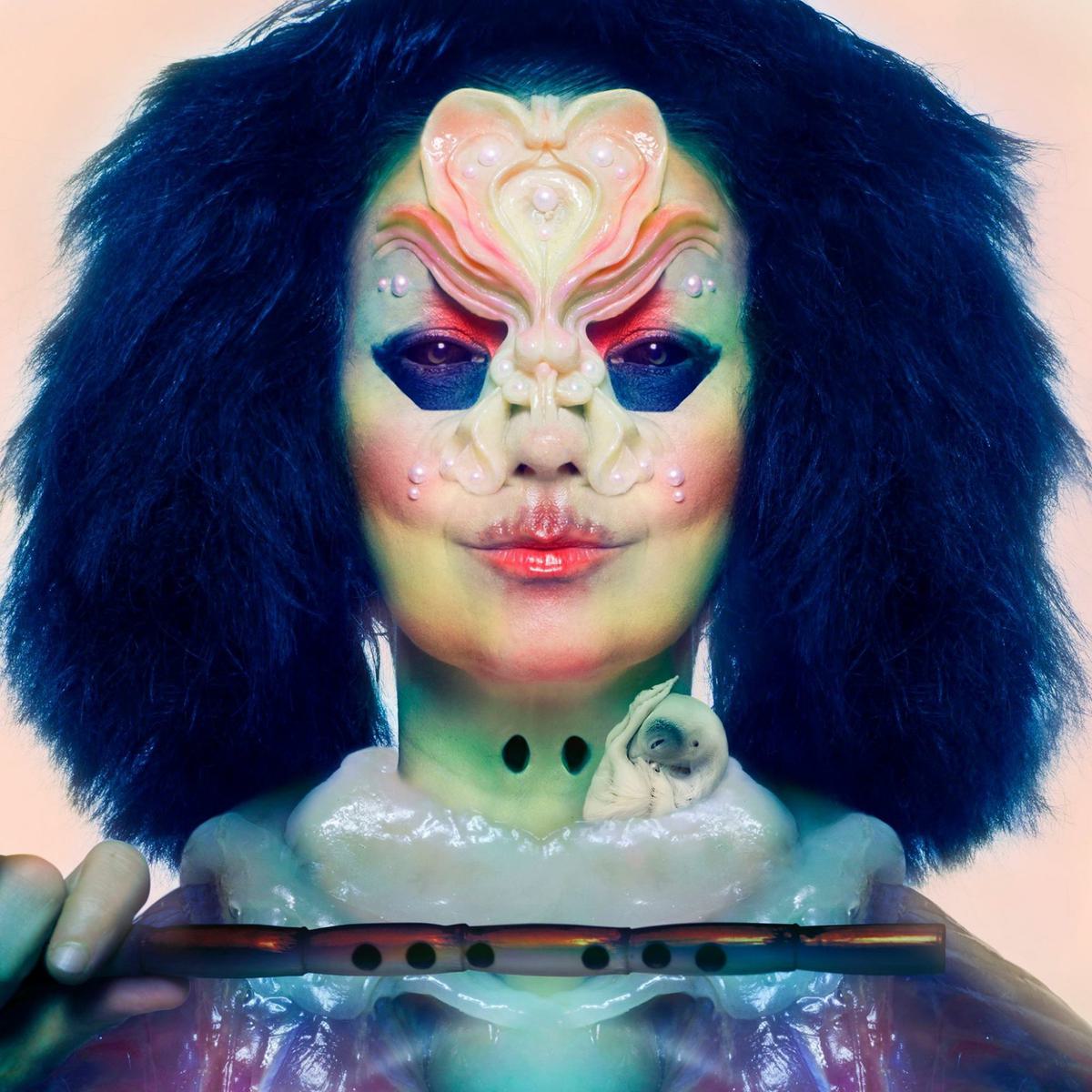 Björk will let you pay for her new album with Bitcoin
Björk's ninth album Utopia is out very soon, and she's shared some new info and some new eye-popping pics to tease the release.
The 14-track release includes five co-writes with producer Arca and one with Sarah Hopkins. All bar one are produced by Arca, with Rabit helming the final cut.
For the album Björk formed a 12-piece Icelandic female flute orchestra, which she conducted and arranged for on the album. She also wrote and arrangement for choir Hamrahlíðarkórinn, conducted by Þorgerður Ingólfsdóttir. Bergur Þórisson, Bart Migal, and Chris Elms engineered the LP, while Heba Kadry and Marta Salogni mixed it and Mandy Parnell took on mastering duties.
"i am so overwhelmingly humble while announcing my album utopia is coming out end of nov," says Björk. "i can´t wait for you to hear it . this is the cover made by the warm extraordinary talented Jesse Kanda and was assisted by me , James Merry and Hungry . thank you for telepathically getting me !! over the moon and jupiter gratitudes to magical Arca for making the music of this album with me : what a profound and nourishing trip this has been !!! thousandfold appreciation and headbowing . hope you like it , warmth , björk"
Björk is also set to allow cryptocurrency payments (Bitcoin, Audiocoin, Litecoin, or Dashcoin) for her new album.
Björk was recently confirmed as a headliner at next year's All Points East festival in London - find out more.
As well as the new statement and info, the Iceland icon has shared a trilogy of pics by Santiago Felipe. Check 'em out below (they're amazing, obviously).
We've only heard one song from the LP so far - magnificent number "The Gate" - but from all the teasing that Björk's done, it seems like we're in for a treat.
A few months ago close collaborator Andrew Thomas Huang described the record as "really future-facing, in a hopeful way that I think is needed right now." Last year Tri Angle Records' Robin Carolan explained that "her new material will blow you all away" (Tri Angle is the home of Vulnicura producer The Haxan Cloak). A profile on upcoming releases in the New York Times describes the record as a work which "turns to hope, new love and a search for utopia" and sees Björk reunite with Arca for "an airy, full-length collaboration".
Björk new album Utopia is out 24 November via One Little Indian.