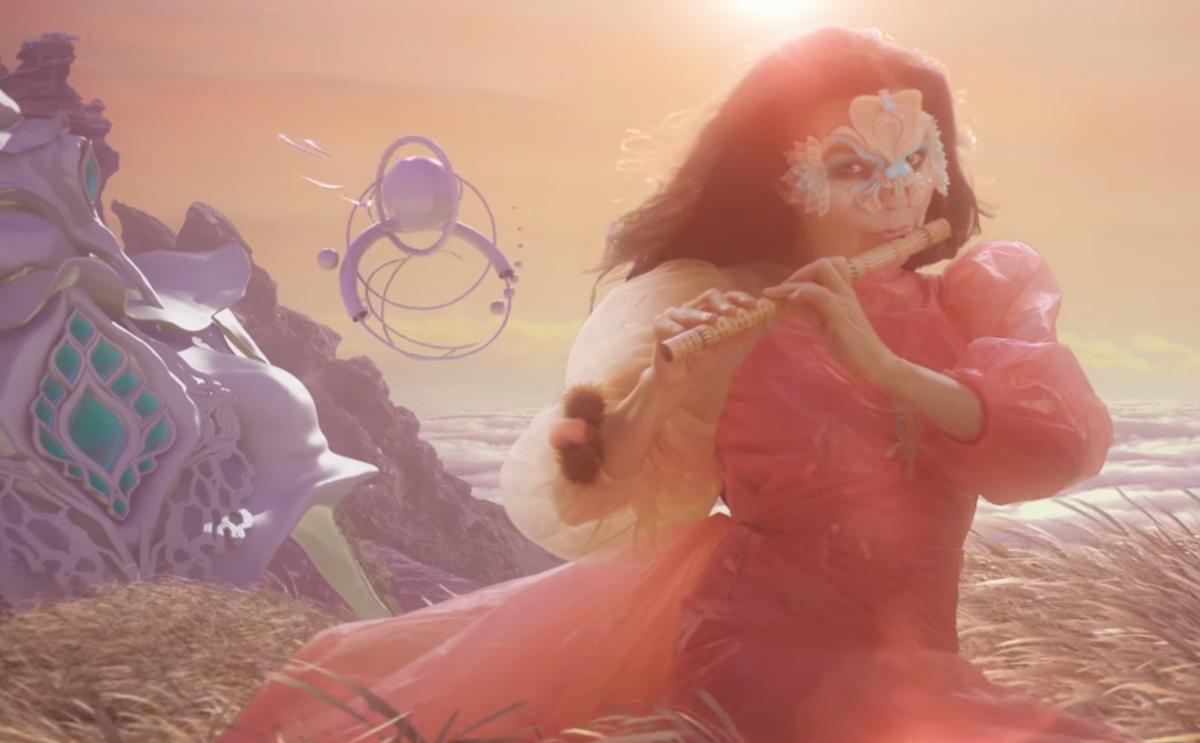 Björk interviews herself, confirms new album Utopia is done
The Icelandic star revealed the news in a new interview with... herself (published in W Magazine).
"I'm all sleepy but happy here, just having sent the last files to mastering, album ready...!" Björk says in the chat, adding elsewhere that she's "been in the studio a little too long..."
It's a pretty enlightening read - check it out.
We've only heard one song from the LP so far - magnificent number "The Gate".
A few months ago close collaborator Andrew Thomas Huang described the record as "really future-facing, in a hopeful way that I think is needed right now." Last year Tri Angle Records' Robin Carolan explained that "her new material will blow you all away" (Tri Angle is the home of Vulnicura producer The Haxan Cloak).
A profile on upcoming releases in the New York Times describes the record as a work which "turns to hope, new love and a search for utopia" and sees Björk reunite with Arca for "an airy, full-length collaboration".
Björk new album Utopia is out in November via One Little Indian.