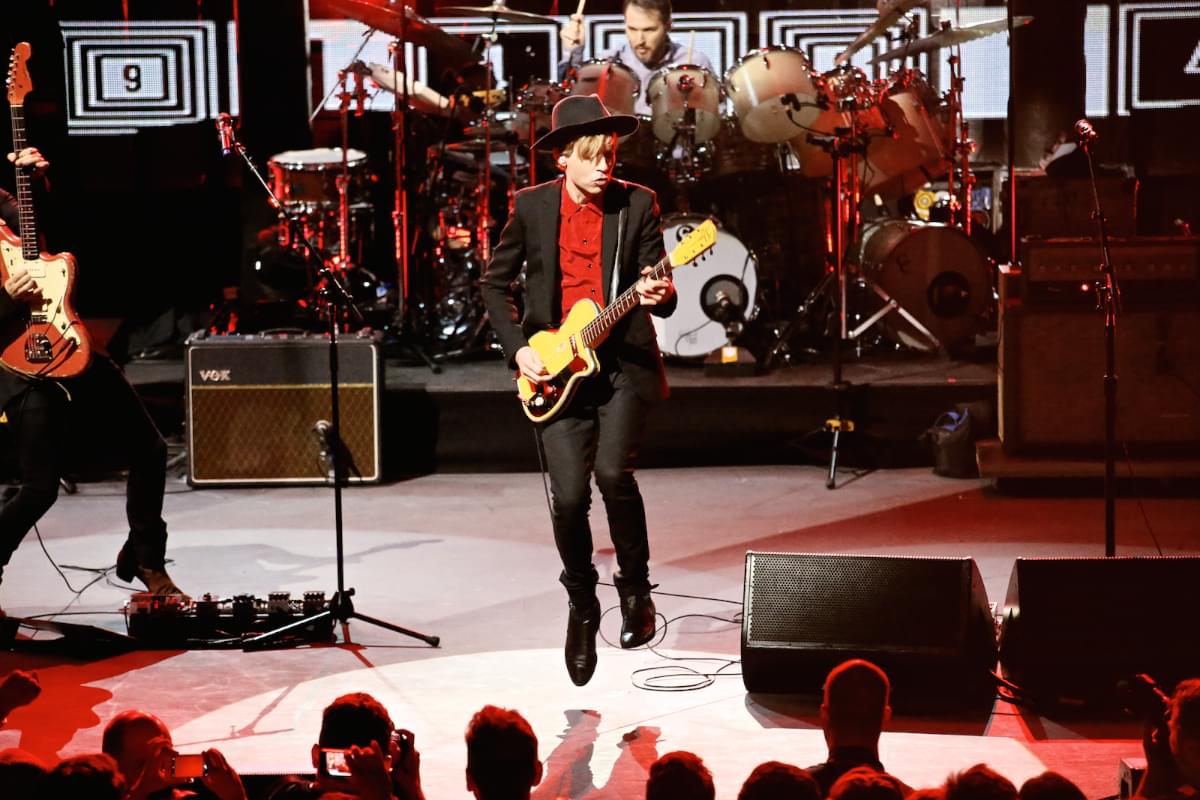 Beck added to Doug Aitken's Station to Station: A 30 Day Happening
Beck has been confirmed as the latest addition to Doug Aitken's Station to Station: A 30 Day Happening project.
Beck will lead an ensemble, comprising Thurston Moore and more, for a one-off performance that "weave[s] intricate music with readings by Simon Armitage, Paul Farley, Jemima Foxtrot, Lavinia Greenlaw, Don Paterson,Sam Riviere and Luke Wright set to a backdrop of video projections by Doug Aitken."
Aitken described the project as "a platform for progressive culture and new artistic experimentation," adding that "it will be amazing to see Station to Station come to life in London in such a unique, multi-arts environment as the Barbican. This is a living exhibition with artists of all mediums, creating unique works and unpredictable encounters every day."
Beck was part of the inaugural Station to Station in 2013, which trekked across North America via the rails in under a month, stopping off at various cities and "off-the-grid" locations to perform various arts events. While in Barstow and L.A., Beck performed backed by a full gospel choir.
Last night Beck supported The Strokes as they headlined Hyde Park for British Summer Time; earlier this week, Associate Editor Charlotte Krol chatted to Beck as he unleashed new single "Dreams".
Subscribe for news and competitions