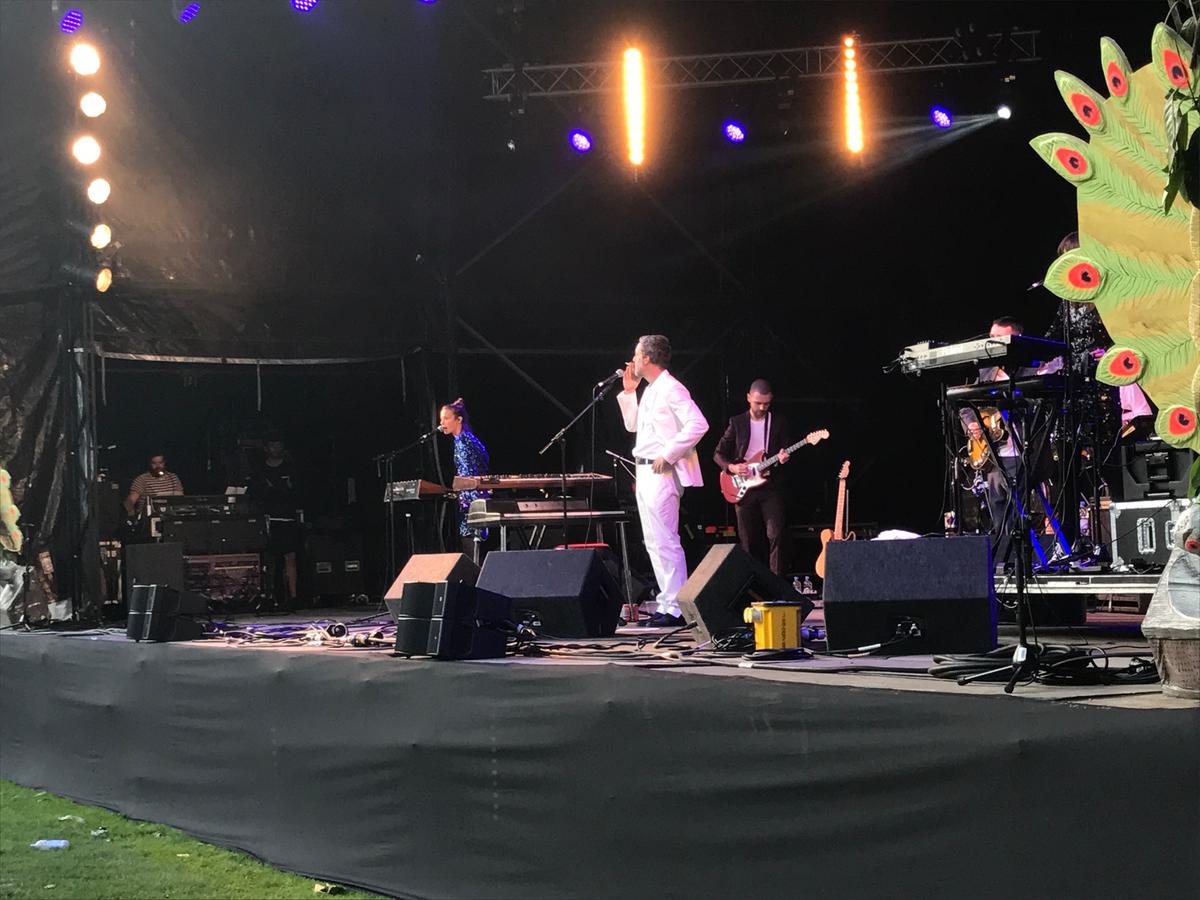 Baxter Dury is delusions of grandeur made corporeal at End Of The Road
Baxter Dury delivers a wit-crammed set at End Of The Road Festival 2017, with super-quoteable new jam "Miami" a definite highlight.
The self-proclaimed "Sausage Man" played the track - the first from upcoming record Prince Of Tears - with sleazy basslines and funked-up licks aplenty, twisting into a lounge lizard extraordinaire as he sucks away at a specially prepared cigarette. The tune is about a feller that "thinks he's got swagger, he thinks he's someone, but he's not", and with sordid stabs and clever turns of phrase it's a darkly hilarious number that enchants from start to end.
The future is as bright as ever for Dury, although it sounds like it could get rather surreal...
End Of The Road Festival continues tonight with a headline slot from Mac DeMarco on the Woods Stage.