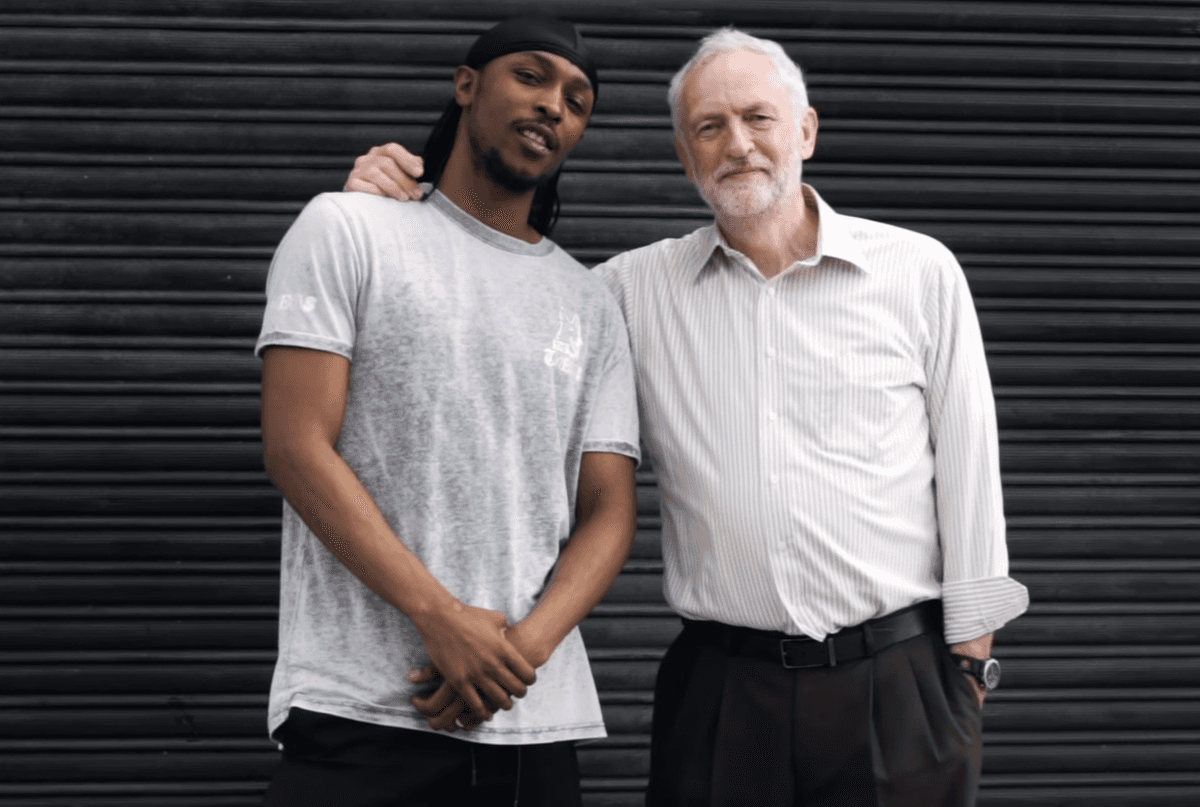 Artists linked to Grime4Corbyn step back ahead of upcoming general election
Grime rappers linked to Grime4Corbyn have reportedly stepped back from the new Labour campaign.
Back in 2017, rappers such as JME, Novelist, AJ Tracey, and Krucial openly supported Jeremy Corbyn with his Labour campaign, resulting in the creation of Grime4Corbyn, a movement that hoped to urge more under-45s to vote in the 2017 general election.
Two years on, and the Grime4Corbyn site is non-existent, and it seems as though the rappers that once supported Labour are stepping back from the new campaign.
According to The Guardian, an unnamed grime manager said, "The general consensus is that they were used. They didn't follow up. They weren't expecting a general election so soon, and it's a bit late to go to the grime community now after ignoring us."
AJ Tracey, a rapper who appeared in an official Labour campaign video in 2017, said of his involvement with Corbyn in a recent interview with The Observer, "I dunno, man. I felt like he was the best of a bad bunch."
He added that the Grime4Corbyn was "very cheesy", and that he was disappointed with its outcome, "It actually helped him a lot and I feel like he didn't capitalise on it. He didn't utilise what he had."
One of the Grime4Corbyn organisers, Adam Cooper, says of the movement, "You can't really please everyone. I think doing the less high-profile work after the election: going to youth clubs, colleges and running workshops might have given the impression that we disappeared. Or that we weren't continuing the momentum and that wasn't really the case."
JME, who interviewed Corbyn in 2017, has not responded to requests for comments on his Labour support.
Get the Best Fit take on the week in music direct to your inbox every Friday