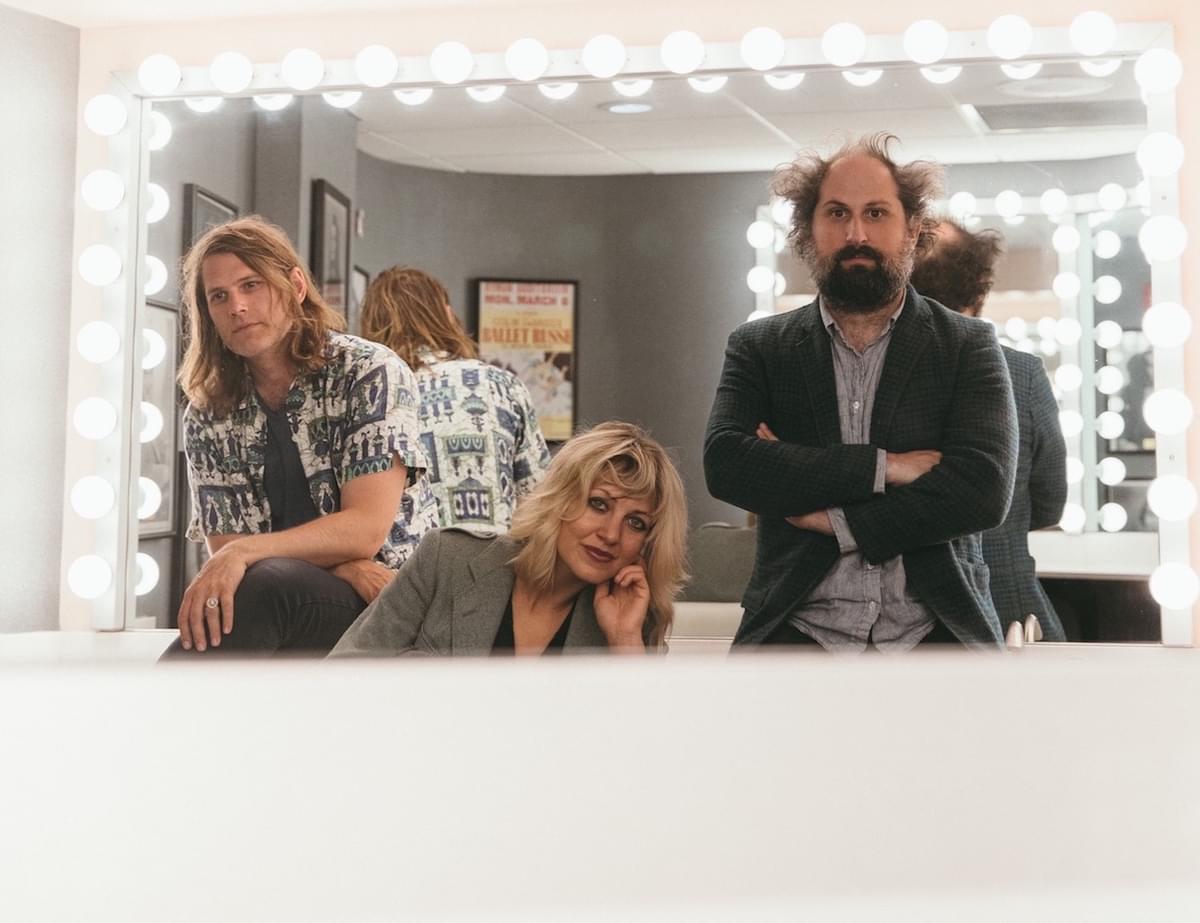 Anaïs Mitchell, Eric D. Johnson, and Josh Kaufman announce debut album as Bonny Light Horseman
Bonny Light Horseman, the collaborative project of Anaïs Mitchell, Eric D. Johnson, and Josh Kaufman, have announced their self-titled debut album alongside new single "Deep In Love".
The three-piece unveiled their debut track "Bonny Light Horseman", which features The National's Aaron Dessner, in August.
Bonny Light Horseman have today returned with a second offering "Deep In Love".
"Deep In Love" is decribed by the band as "a Fruit Bats sketch, until Kaufman recognized its uncanny (and unplanned) similarity to a traditional tune by that name (it shares some lyrics with "Waly Waly" / "The Water Is Wide"). What you hear is the first and only take of the song, recorded in the wee hours of a midwinter's night at Dreamland Studio in Woodstock, NY."
Their forthcoming self-titled debut album is produced by Josh Kaufman, and sees the trio reinterpret traditional songs as well as sharing new ones.
Speaking about the new project, Aaron Dessner says, "Anaïs, Josh and Eric participated in the Eaux Claires and 37d03d residencies last summer and even from those first moments, Bonny Light Horseman blossomed into a project that is deeply collaborative and welcoming to a whole family of musicians. The record captures the spirit of community and open collaboration that 37d03d was started to foster."
Mitchell says of their record, "I think it's fair to say we are all inspired by traditional music in different ways. We wanted to rework old songs but not in a 'research project' way. The emotions, the feeling of momentousness, the openness - even the chords being in open tuning - we wanted everything to be wide open. It was very healing to delve into these old stories and images that have existed for so long that you can rest in them."
Tracklist:
Bonny Light Horseman
Deep In Love
The Roving
Jane Jane
Blackwaterside
Magpie's Nest
Lowlands
Mountain Rain
Bright Morning Stars
10,000 Miles
"Deep In Love" is out now. Bonny Light Horseman's self-titled debut album lands 24 January 2020 via 37d03d Records, and is
available to pre-order now
.
Get the Best Fit take on the week in music direct to your inbox every Friday