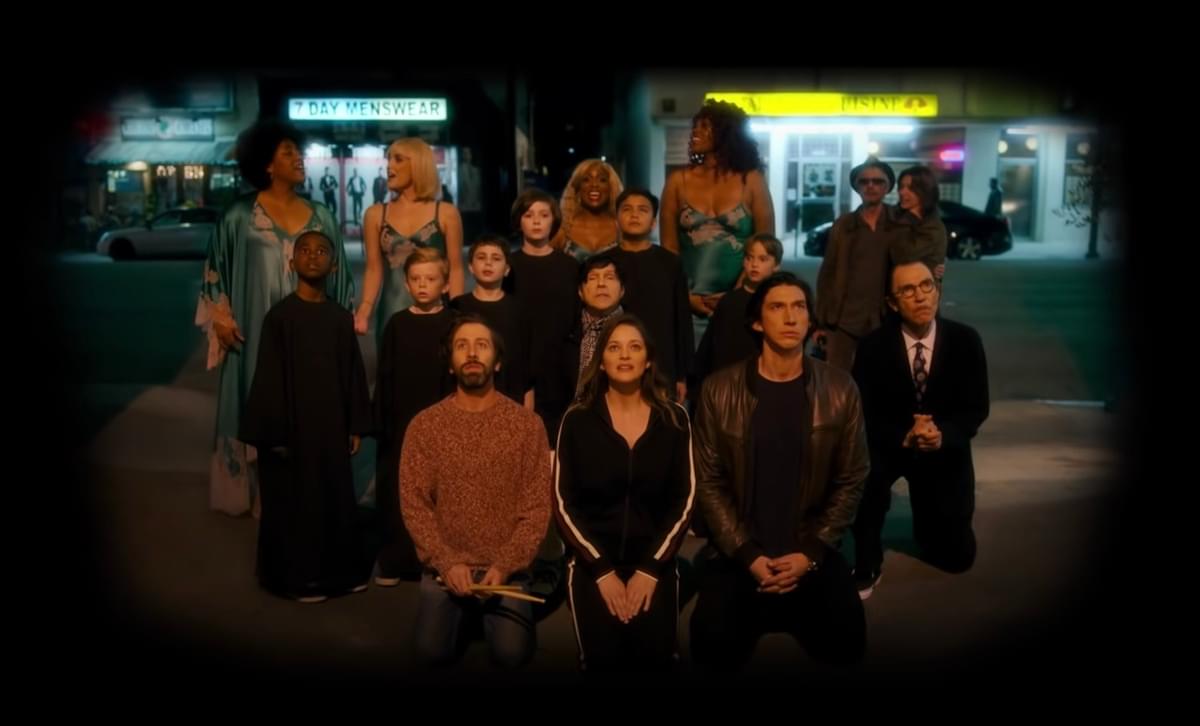 Adam Driver becomes first actor in musical film history to sing while simulating oral sex
Annette, the new musical film written by Sparks, sees Adam Driver make history by becoming the first actor to sing an original song while simulating oral sex.
The musical film, which premiered and opened Cannes Film Festival yesterday (6 July), is written by Sparks, directed by Leos Carax and stars Adam Driver, Marion Cotillard, Simon Helberg and more.
According to the Discussing Film Twitter account, Adam Driver's role sees him make musical film history, by becoming the first actor to sing an original song while simulating cunnilingus.
Marion Cotillard praises Adam Driver for being able to sing while simulating oral sex in 'ANNETTE'.

This would make Adam Driver the first actor in movie musical history to sing an original song whilst performing cunnilingus.

(Source: https://t.co/cZ8xIrL5Ey) pic.twitter.com/iYWiBCjpPR

— DiscussingFilm (@DiscussingFilm) July 6, 2021
Cotillard said in the movie's official Cannes Press Pack that one of the challenging aspects of the shoot was that Leos Carax wanted everything to be "completely live" instead of pre-recording the songs and lip-syncing, "On most classic musicals, you record your songs in advance and then you do playback on the set. But there, Leos wanted everything to be completely live. It added to the complexity of the set: we found ourselves singing in very complicated positions, doing back-crawling or mimicking cunnilingus; acrobatic positions that technically modify your song [the way you sing]."
She added, "But that was the effect Leos was looking for: he wanted the voices are modified, thwarted, by the real [situation]."
Sparks said of the musical in May, "Initially, we conceived Annette as another Sparks album. Yet this time it would be a narrative story that would consist of three main characters, a small enough ensemble that would allow us to also present the'opera' live on tour...The music, story and album were finished and ready to go, which is where the story takes a huge detour."
They added, "After meeting Leos at Cannes, we felt a real kinship, so we thought we would send him Annette, not expecting anything other than to show him what Sparks was currently up to. And lo and behold, he said he really liked the album and would like to consider it as his next project. We were happily surprised and elated at his reaction. As fans of Leos' films, to now realise that he would be directing a film of ours was beyond our dreams."
Annette will be available via Amazon Prime Video in the US on 20 August.
Get the Best Fit take on the week in music direct to your inbox every Friday