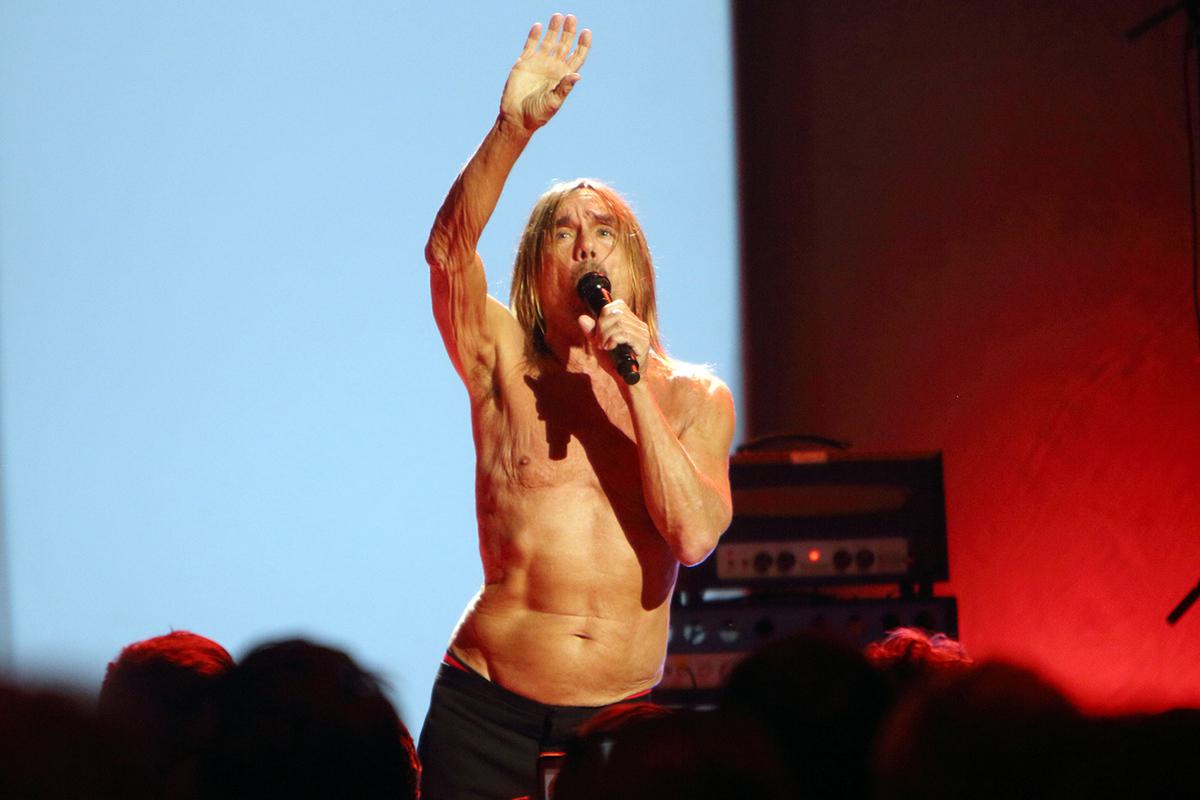 Iggy Pop reveals he was once asked to join AC/DC
Iggy Pop has revealed that he was once asked if he was interested in joining AC/DC when they were looking for a singer.
In a new interview with The New York Times, Iggy Pop recalled being asked to join AC/DC. He said, "They had a manager many years ago when I hadn't reformed The Stooges, I hadn't moved to England, and this guy said, 'Are you interested in joining AC/DC?' They were looking for a singer. I listened to their record. I thought, I can't fit that bill. I wasn't, like, 'Ugh, I don't like them.' It was quite well made. They do careful work, but I'm not what they needed."
He added of once crossing paths with the late Bon Scott, "I had some very wonderful encounter with Bon somewhere, and we were both drunk and stoned. I see pictures sometimes. I go, I don't remember, but that's me with Bon! I loved what he did."
This Friday (6 January) Iggy Pop will release his 19th solo album EVERY LOSER, which features the singles "Strung Out Johnny" and "Frenzy".
Iggy Pop's EVERY LOSER album will arrive via Atlantic Records / Gold Tooth Records on 6 January 2023, and is available to pre-order now.