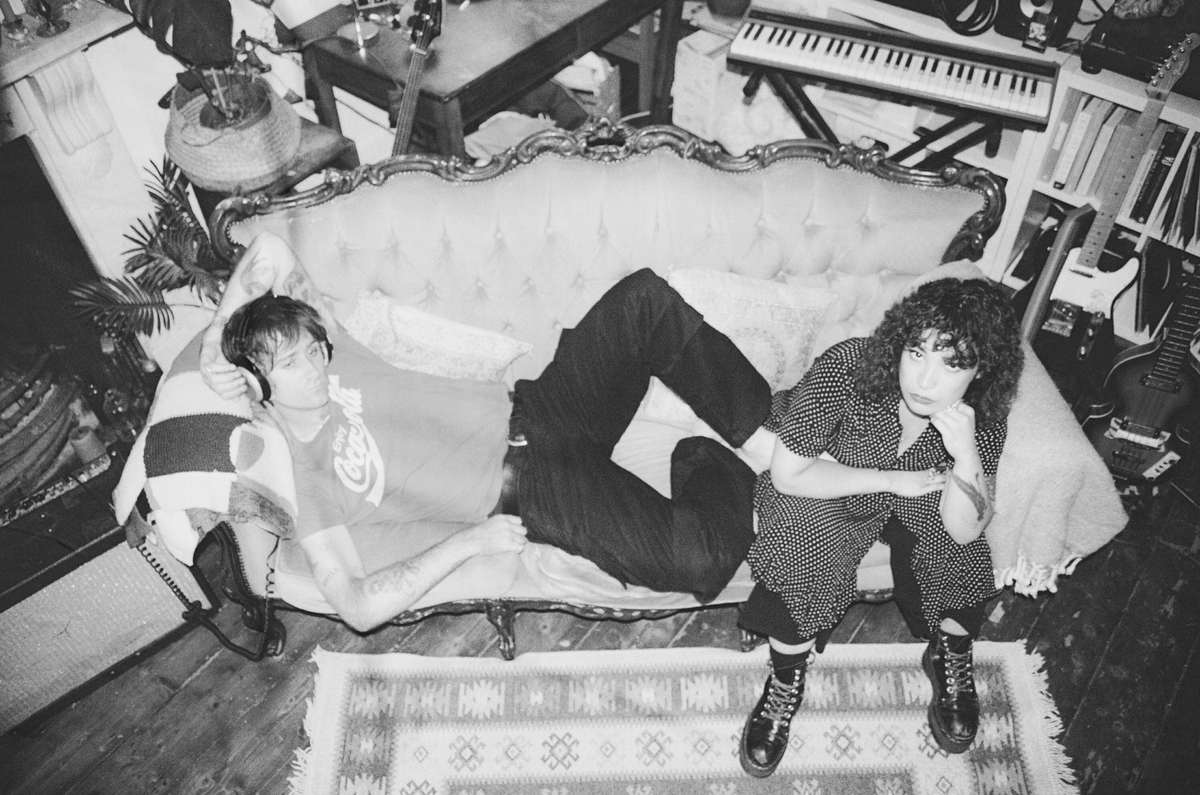 Human Interest announce their debut studio EP, Empathy Lives in Outer Space
East London outfit Human Interest announce their debut studio EP, Empathy Lives In Outer Space, and share the wistful teaser, "Grounded".
"Grounded" is the follow-up to brooding lead track "Step On". Of the release, they explained: ""Grounded" started off as a bit of a joke, whilst I had some time to kill before meeting up with some friends – they're Irish and we would often get drunk and make up silly Irish folk songs. It makes me think of people going to war. The character in the song is speaking as a conscientious objector, whose boyfriend had chosen to go to war and subsequently died."
Both singles will feature on their forthcoming EP, Empathy Lives in Outer Space – the follow-up to the 2022 debut Desire Paths, on which the band released some of their demos.
"We decided to work with home demos in order to capture the authentic DIY way in which the songs have been made and how we've been working together as a band," they said to Best Fit at the time. "I've always loved hearing my friends' demos, often preferring them to what has been released, not because they're better, but because they feel more vulnerable. It's always made me rather sad that people don't often get to hear these private moments."
Detailing their upcoming EP, which will be accompanied by a launch show at The Waiting Room in London on 29 November the band revealed: "Empathy Lives in Outer Space feels like we've locked into our identity as Human Interest. The name of the EP came from an image of the world's first untethered free-fall in outer space. We found it beautiful how alone that person looked, whilst knowing that there were people there out of the picture who were ready to bring him back into safety."
"We became really obsessed with the idea of a toddler being in that same situation, and how striking that would be, so we almost called the EP, Empathy Baby," they continue. "Upon leaning into this new imagery, the name Empathy Lives in Outer Space came about and everything clicked. You need space to really appreciate empathy, and comprehend your place in the grand scheme of things."
Empathy Lives in Outer Space is set for release on 24 November via Nice Swan Records. For more information on their EP release show on 29 November, visit seetickets.com.