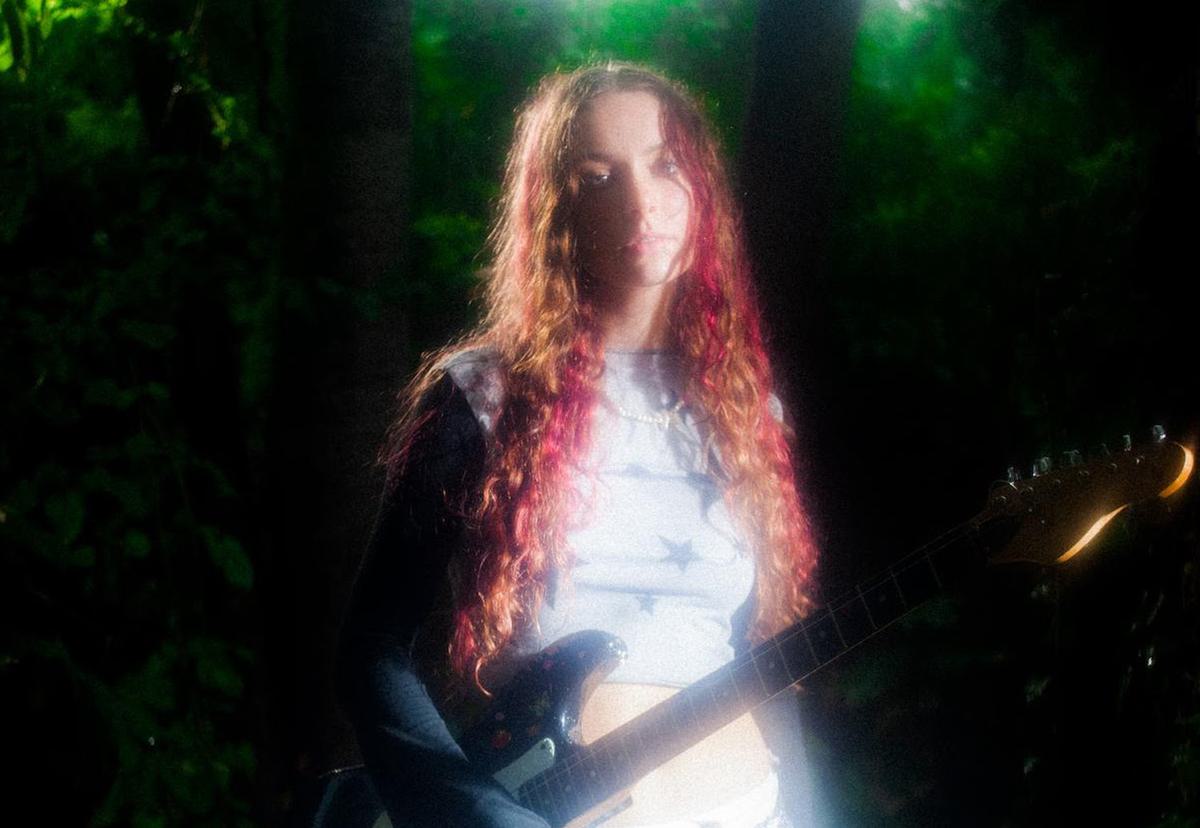 Holly Humberstone shares garden version of "Scarlett"
Holly Humberstone has released a stripped back version of last year's "Scarlett" track that she says was recorded from her "little London garden."
Following the release of "The Walls Are Way Too Thin (Floorboards Version)" and "Vanilla (Stairwell Version)", Humberstone has delivered a "Garden Version" of last year's "Scarlett" single.
Humberstone says, "When I first started releasing music I wanted people to be able to see where I created the songs and where the stories had come from. My "Vanilla (Stairwell Version)" was created, filmed and recorded on my stairwell at home; the place that inspired the first EP. As things progress it's really important to me to keep allowing you into my world, so I've made a new version of "Scarlett" - my (garden version). This is a special corner of where I live now, a place I spend time with my sisters and friends. Considering this song is about my best friend it just made sense to me to be in this spot."
"Touring my songs around the world this year has given them each a new life, and my love for them has grown in ways I couldn't imagine," she adds. ""Scarlett" was written about my best friend and a boy who wasn't treating her right. It crushed me to see her go through that shit, but it's been so amazing to watch people around the world relate to this song and scream the lyrics while standing next to their best friends. I hope you love the garden version of my fave song to sing live right now."
Holly Humberstone's "Scarlett (Garden Version)" track is out now.