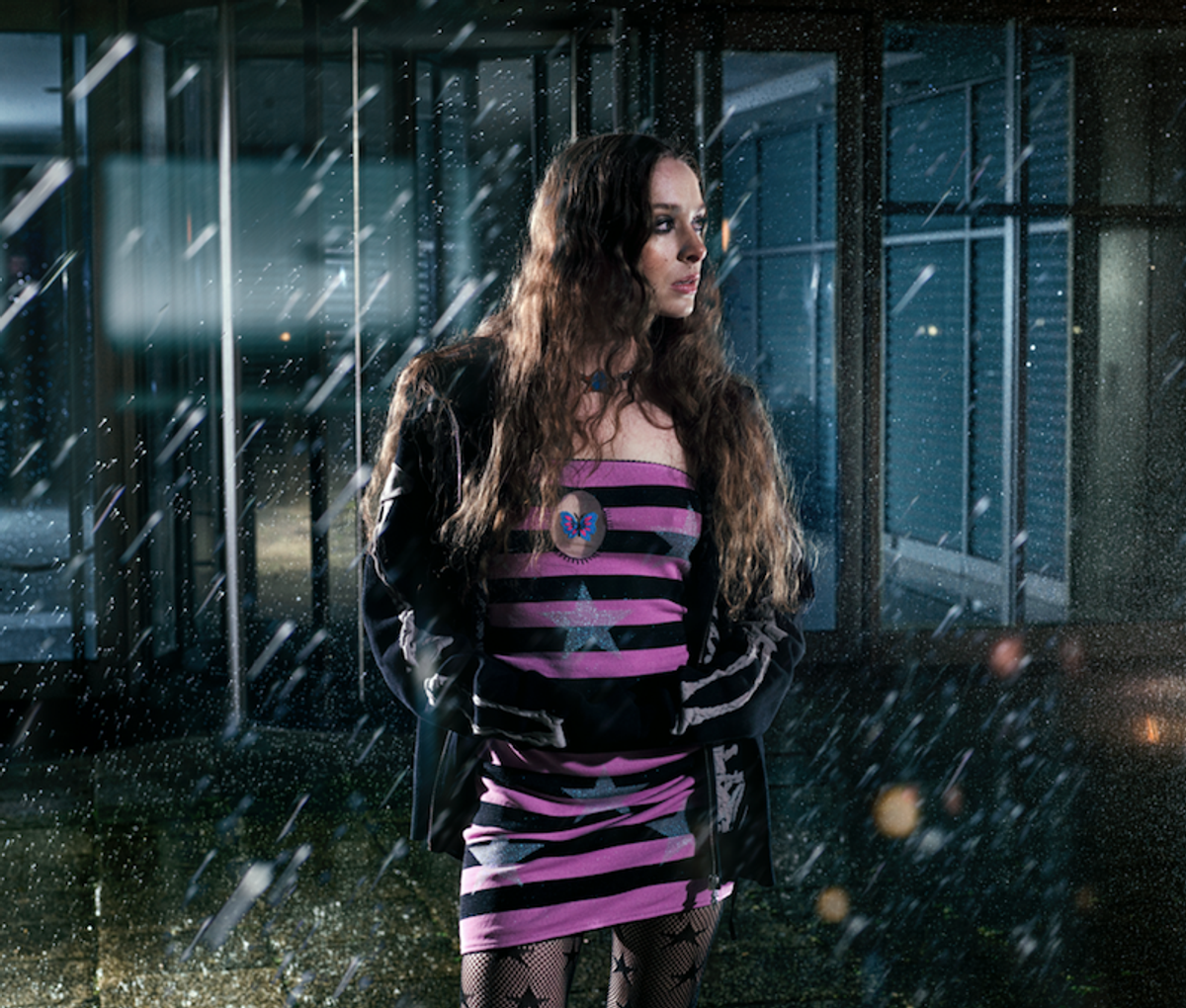 Holly Humberstone announces her highly anticipated debut album
Award-winning singer songwriter Holly Humberstone today announces her highly anticipated debut album Paint My Bedroom Black.
Already nominated for two Ivor Novello's, winning the BRIT Rising Star in 2022 and coming runner up in BBC Sound Of 2021, Holly Humberstone's debut represents Humberstone's coming of age, growing from unknown singer at her parent's piano to the most exciting alternative pop stars of her generation.
Today she releases "Antichrist" and "Room Service", the double A-Side singles that reflect her introspection and extraversion – two opposing artistic multitudes that inform her lyricism and sound. "I feel like two different people half the time. My biggest challenge is always to make something I feel I haven't done before, that reflects new parts of me," she says.
""Antichrist" is about a break up I went through a couple of years ago. I genuinely cared about this person and wanted so badly to make it work, but I knew something wasn't right and my heart wasn't in it. I knew that I was inevitably going to have to hurt the person who I wanted so much to love," Humberstone reveals. "At the time I wrote the song, I remember feeling like I was constantly letting those around me down. Like I was falling short of being there for anyone I cared about. I basically felt like the worst person in the world; like the Antichrist. I really felt that I was toxic to be around, and the guilt and self-loathing that came with that manifested itself in this song."
Speaking of the accompanying single, Humberstone says: "I wrote Room Service a little while ago when I'd just started touring full time. I was finding myself constantly stressed out and although I was having fun, I was really missing home and my friends. I felt like I was watching them live out their lives from a phone screen, like I was being left behind. There was this swelling feeling that I was growing apart from that world that I was missing so badly, and I just didn't want to be forgotten."
"AlI I wanted to do was to get a hotel room with my best friend, lock the world out and do stupid stuff like order room service. To me, this song is a simple love song to the people I care about the most, and the seemingly basic experiences you share together that can so often be taken for granted. The busier I get, the more I treasure the precious time I get with my friends and family; the more I value them in my life."
Holly performed "Antichrist" to 100,000 fans at Newcastle's St James Park earlier this month, supporting Sam Fender. To reveal the concept of "Room Service" - living in hotel rooms across the globe and watching the world through a phone whilst wondering what her friends were up to without her - Humberstone performed the delicate single to 80 fans at a hotel, last week.
Tracklist:
Paint My Bedroom Black

Into Your Room

Cocoon

Kissing In Swimming Pools

Ghost Me

Track 6

Antichrist

Lauren

Baby Blues

Flatlining

Elvis Impersonators

Girl

Room Service
"Antichrist" and "Room Service" are out now. Holly Humberstone's debut album, Paint My Bedroom Black, is set for release on 13 October via Polydor / Darkroom / Geffen.