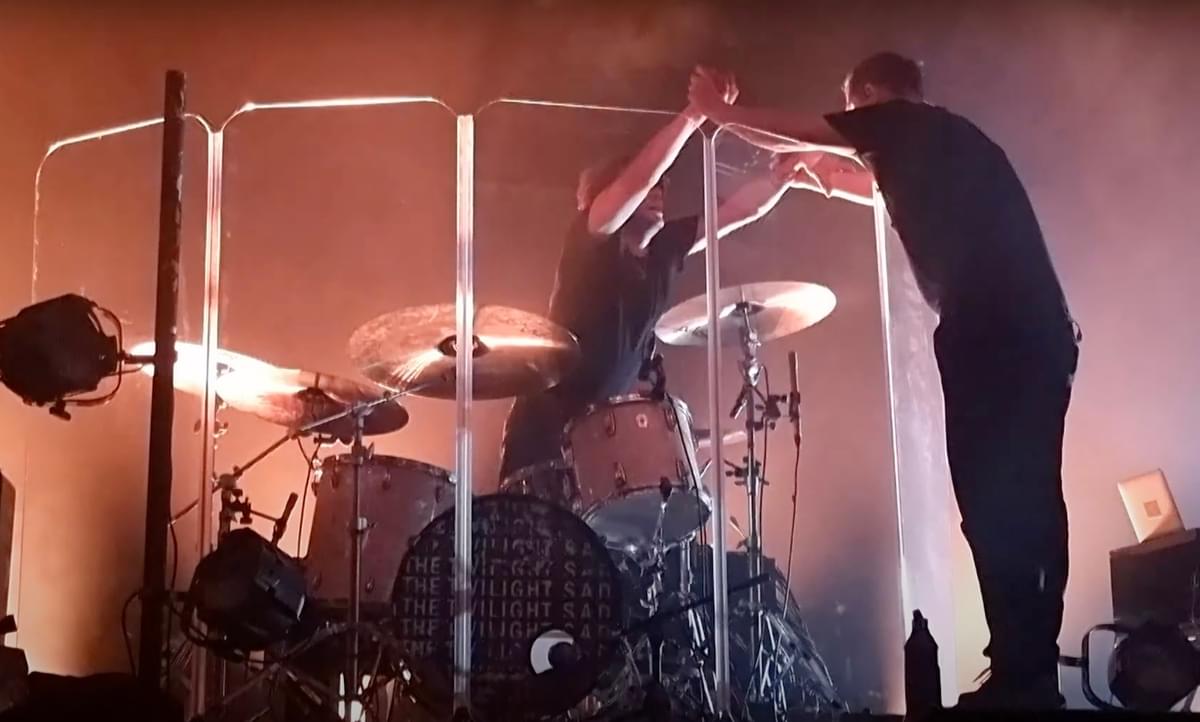 Frightened Rabbit's Grant Hutchison is now a permanent member of The Twilight Sad
Over the weekend Hutchison, who drummed for Frightened Rabbit and is the brother of the band's late lead vocalist Scott Hutchison, announced that he has joined The Twilight Sad as a full-time member after performing live with the band at numerous live shows.
"And so starts a new thing…although it doesn't feel so much like a new thing as it does a continuation of a life I thought maybe I'd lost after Scott died," Hutchison wrote. "I really want to avoid trying to get too wordy and philosophical here because I'm not good at either of those things so I'll make it simple and concise."
He continued, "It's not every day you get the chance to join your favourite band and play some of your favourite tunes and The Twilight Sad is the only thing that comes close to being what Frightened Rabbits is to me. Knowing that I'll be walking on to every stage alongside Andy, James, Brendan and Johnny gives me the confidence to do it."
"I'm looking forward to seeing some familiar faces in the crowd and hopefully some of the Frightened Rabbits fans who have carried on the message of kindness and community over the past few years," Hutchison added. "I know most people reading this will have a love for both bands so getting to celebrate that with sweaty people in sweaty rooms again is going to be so special."
The Twilight Sad will play London's OVO Arena on 13 December. Visit thetwilightsad.com for tickets.
Get the Best Fit take on the week in music direct to your inbox every Friday