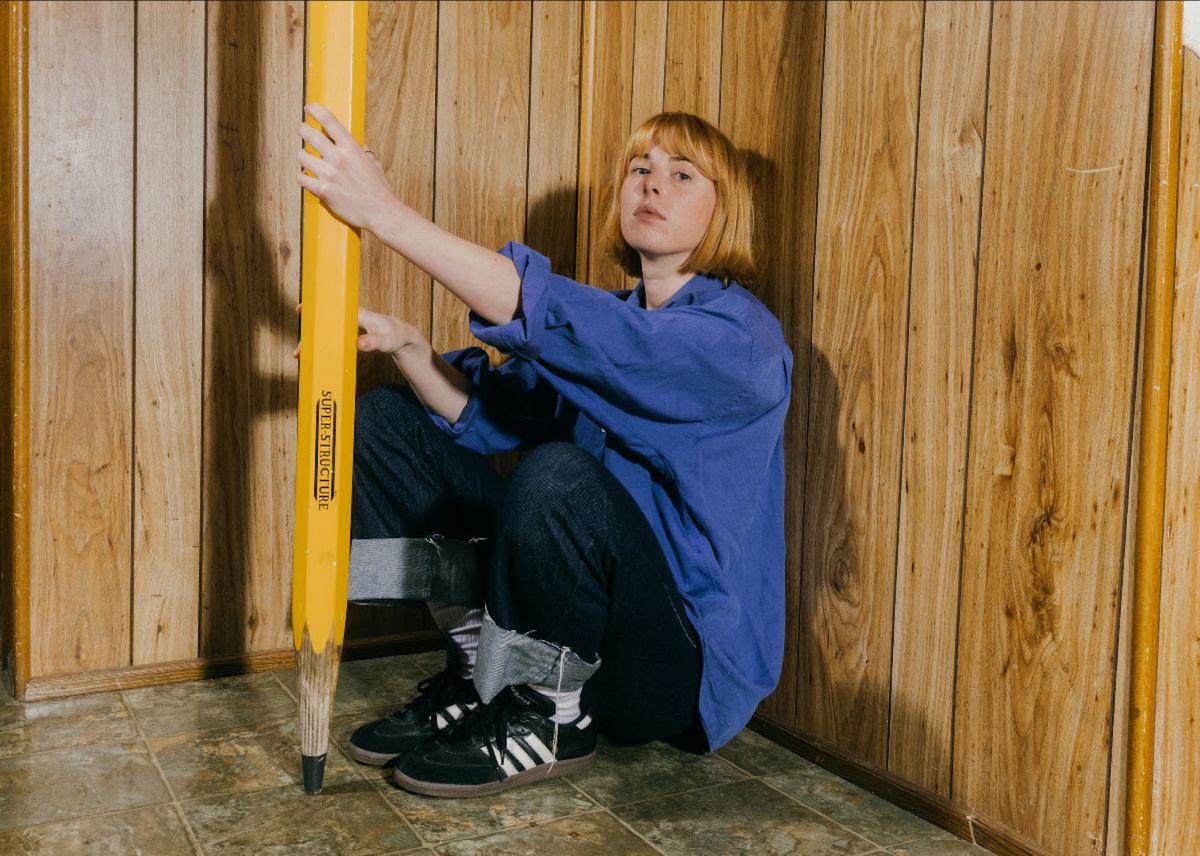 Fenne Lily unveils new cut "In My Own Time"
Fenne Lily has released a third taster of her upcoming Big Picture album titled "In My Own Time".
"In My Own Time" will appear on Lily's Big Picture album with earlier singles "Dawncolored Horse" and "Lights Light Up", and is accompanied by a video directed by Lily and Jim Larson. A press release states that it's the album track that took the longest time to write.

Lily says, "This song's about the weight of stasis - about time moving too quickly and too slowly and every mistake feeling both permanent and inconsequential. When it came to writing this video concept, I wanted it to reflect the twisted aspects of a love that's found in the midst of chaos and the subsequent feeling of being inanimate in your own story. All that, in the style of Terminator 2."
Big Picture will follow Lily's 2020 second album BREACH. The album was written at her Bristol flat, and was co-produced with Brad Cook (Waxahatchee, Kevin Morby, Snail Mail) at his Durham studio. Big Picture also features contributions from Christian Lee Hutson (guitar), Katy Kirby (vocals), and was mixed by Melina Duterte of Jay Som.

"In My Own Time" is out now. Fenne Lily's Big Picture album will be released via Dead Oceans on 14 April, and is available to pre-order now. She'll play London's Islington Assembly Hall on 20 April. Visit fenne-lily.com for tickets.