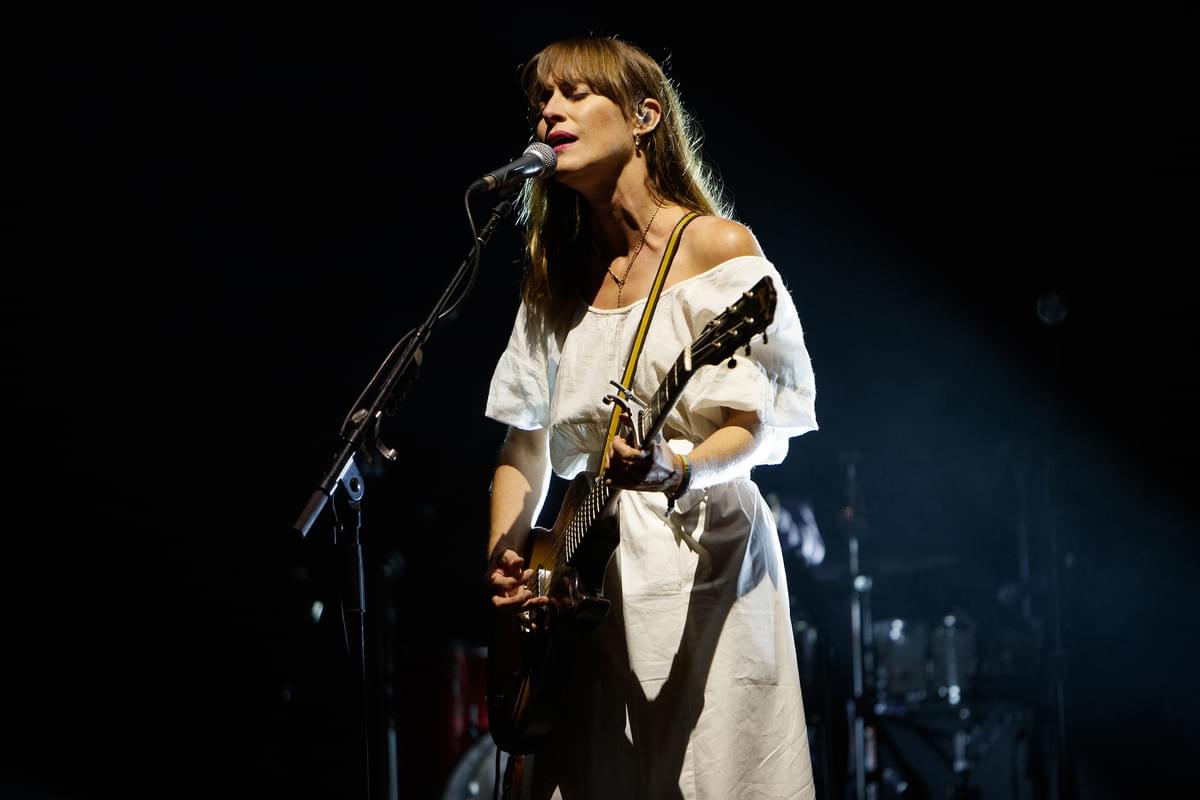 Feist delivers new single "Borrow Trouble"
Feist has delivered new single "Borrow Trouble" as the fourth outing from her first album in six years, Multitudes.
After announcing Multitudes with three lead tracks - "Hiding Out in the Open", "In Lightning" and "Love Who We Are Meant To" - last month, Feist is back with a fourth preview of the record titled "Borrow Trouble", which lands with a trippy video co-directed by Mary Rozzi, Colby Richardson, Heather Goodchild and Leslie Feist.
Feist says of the new song, ""Borrow Trouble" caused some trouble in trying to finish the recording. It began as a contemplative acoustic morality tale and shape shifted itself into the sound of trouble itself. It's a mess that holds its own logic. It's the convincing cacophony that thoughts can be. It saws away at you until your overwhelm pops an air supply in the form of another idea, a solution that starts with accepting there's no such thing as perfection."

Multitudes will follow Feist's 2017 album Pleasure. Leslie Feist said of the album last month, "The last few years were such a period of confrontation for me, and it feels like it was at least to some degree for everyone. We confronted ourselves as much as our relationships confronted us. It felt like our relational ecosystems were clearer than ever and so whatever was normally obscured - like a certain way of avoiding conflict or a certain way of talking around the subject - were all of a sudden thrust into the light. And in all that reassessment, the chance to find footing on healthier, more honest ground became possible, and the effort to maintain avoidance actually felt like it took more effort than just handing ourselves over to the truth."
"Borrow Trouble" is out now. Feist's Multitudes album will be released through Interscope on 14 April, and is available to pre-order now.

Get the Best Fit take on the week in music direct to your inbox every Friday