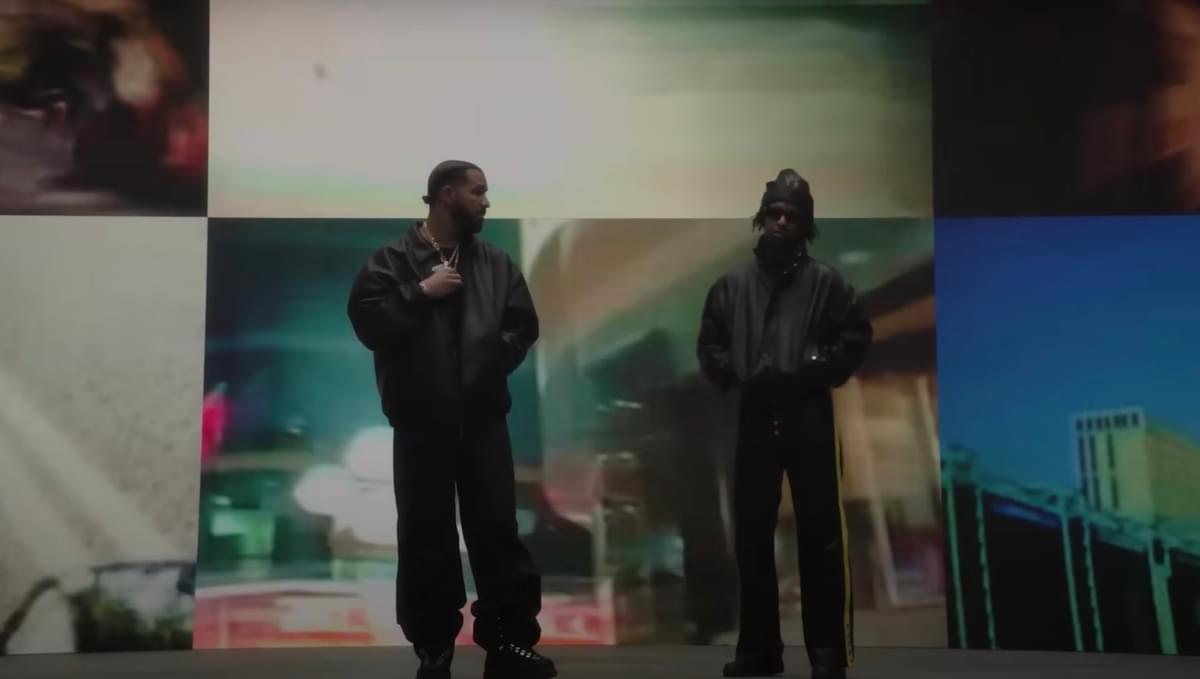 Drake and 21 Savage settle lawsuit over fake Vogue cover for joint album Her Loss
Drake and 21 Savage have managed to settle their lawsuit with Vogue's parent company Advance Magazine Publishers and Condé Nast over their fake Vogue magazine cover that was released to promote their Her Loss album.
In November last year Vogue's parent company Advance Magazine Publishers and Condé Nast filed a lawsuit against Drake and 21 Savage for their Her Loss fake Vogue cover that was distributed in major cities in North America. The two artists also created a fake Tiny Desk concert, a COLORS performance, and a Howard Stern interview in the build-up to the album.
The filing asked for up to $4 million in statutory damages, and they also wanted Drake and 21 Savage to remove all posts with the fake cover, and wanted the physical copies of the "counterfeit" issue of the magazine destroyed.
Yesterday (16 February) Billboard reported that a settlement has been reached. The agreement reportedly includes a permanent injunction barring Drake and 21 Savage from using any of Condé Nast's Vogue trademarks, as well as an undisclosed payment from the two artists.
In an internal email, Condé Nast general counsel William Bowes reportedly said the company was "glad to put this matter behind us," and added that in this situation, "it was clear to us that Drake and 21 Savage leveraged Vogue's reputation for their own commercial purposes and, in the process, confused audiences who trust Vogue as the authoritative voice on fashion and culture."
Representatives for Drake, 21 Savage and Condé Nast all declined to comment. Billboard also notes that a formal notice of the settlement is yet to be filed in the federal court overseeing the lawsuit.
Get the Best Fit take on the week in music direct to your inbox every Friday