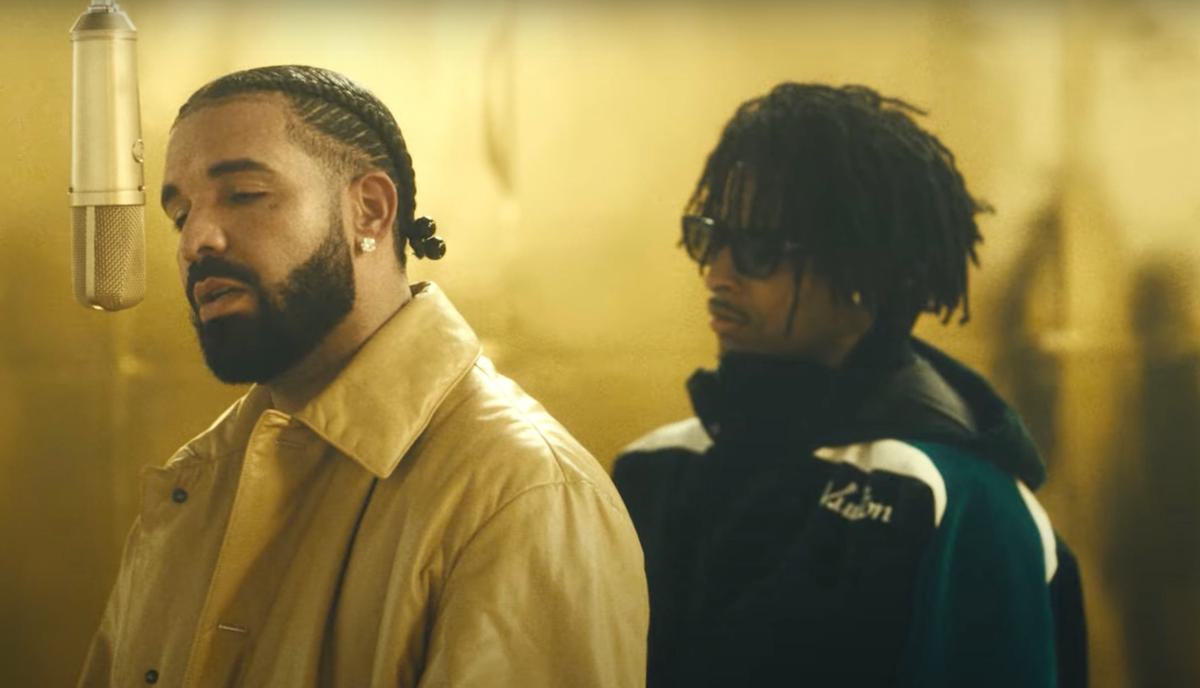 Condé Nast suing Drake and 21 Savage over fake Vogue cover for Her Loss album promotion
Vogue's parent company Advance Magazine Publishers and Condé Nast is suing Drake and 21 Savage for their Her Loss fake Vogue cover that was distributed in major cities in North America.
Over the past week, Drake and 21 Savage have been sharing a series of fake promotional material for their joint album Her Loss, including a Tiny Desk concert, a COLORS performance, and a Howard Stern interview. Their first fake promotion for the album was a Vogue cover, but Advance Magazine Publishers and Condé Nast, the parent company of Vogue, has filed a complaint.
The filing states, "All of this is false. And none of it has been authorized by Condé Nast. In furtherance of their deceptive campaign, Defendants have gone so far as to create a counterfeit issue of Vogue magazine - distributing copies in North America's largest metropolitan areas, plastering posters of the counterfeit cover along streets and buildings throughout these cities, and disseminating images of the unauthorized counterfeit magazine to the more than 135 million social media users who actively follow Drake and 21 Savage on social media."
"Vogue magazine and its Editor-in-Chief Anna Wintour have had no involvement in Her Loss or its promotion, and have not endorsed it in any way," the filing adds. "Nor did Condé Nast authorize, much less support, the creation and widespread dissemination of a counterfeit issue of Vogue, or a counterfeit version of perhaps one of the most carefully curated covers in all of the publication business in service of promoting Defendants' new album."
The filing states that they're asking for up to $4 million in statutory damages. They also want Drake and 21 Savage to remove all posts with the fake cover, as well as destroying the physical copies of the "counterfeit" issue of the magazine. Read the full complaint.