World Circuit are reissuing special 25th Anniversary Editions of the collective's releases this week, comprising 2LP + 2CD Deluxe Book Pack, 2CD Casebook, 2LP Gatefold Vinyl and Digital Formats. These definitive editions will also contain the original album as remastered by Grammy-winning engineer Bernie Grundman, as well as previously unheard tracks from the original 1996 session tapes, including "Vicenta".
Other features across the formats include new liner notes, unseen photography and lyrics, with further biographies, art prints and a written history of the legendary original Havana club available exclusively within the Deluxe Book Pack format.
'Vicenta' is the first of the previously unheard tracks taken from the 1996 album sessions, which have been selected for these editions by producer Ry Cooder and executive producer Nick Gold. A vocal duet between Buena Vista stars Eliades Ochoa and Compay Segundo, the song is a classic composition by Compay Segundo, and follows the story of a well known fire which, on 1 April, 1909, destroyed almost all of the village of La Maya, close to Santiago de Cuba, where Eliades Ochoa was born and lived as a child, amongst plantations of banana, coffee and cacao.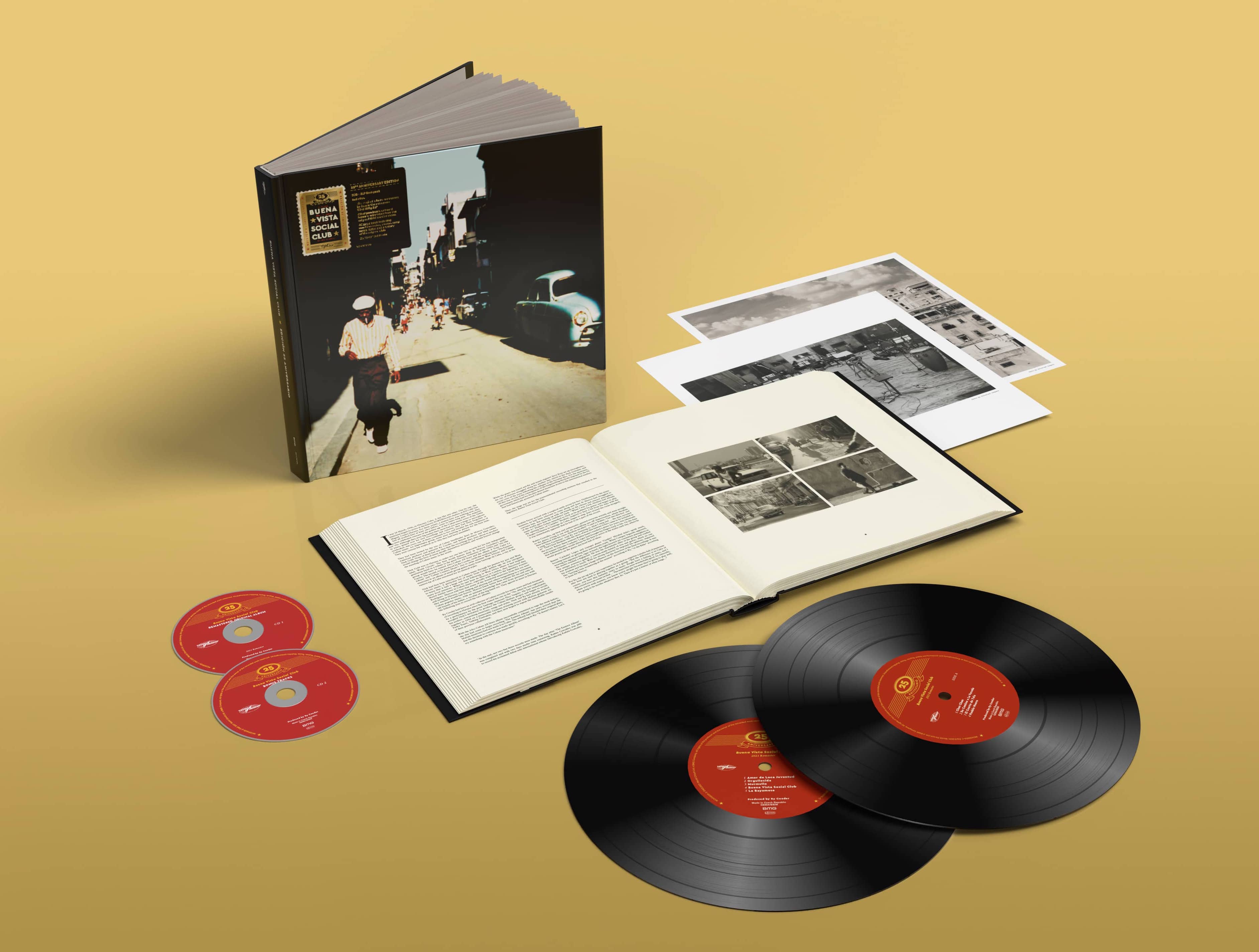 "Buena Vista Social Club brought together great musicians from the golden age of Cuban music and successfully took our traditional music to the rest of the world," says Eliades Ochoa. "It allowed me to be recognised internationally by the sones, guarachas, and boleros I had been doing since I was young. It also made me reconnect with musicians with great experiences whom I admired. Buena Vista brought us together through music, and we were a well-run family. On this 25th anniversary, we will remember with deserved pride those great legends who will always be present among us. We will celebrate with joy the legacy of the Buena Vista Social Club and the traditional Cuban music."
To win the amazing back catalogue - including the 25th Anniversay Edition (out this week), Lost & Found (2015), Live at Carnegie Hall (2008), and the original LP (1997) - just answer one easy question below. The competion ends on 23 September at midnight and one winner will be chosen at random.