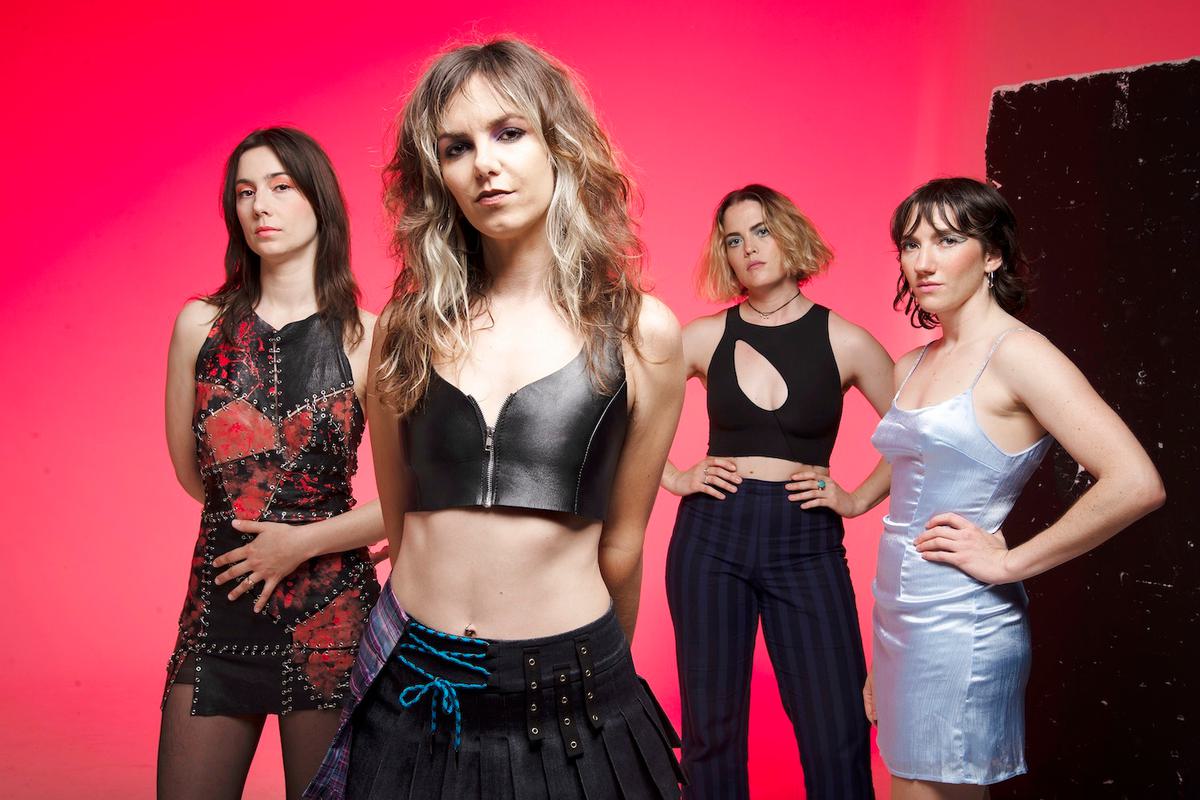 Body Type announce second album with lead single "Miss The World"
Australia's Body Type are back with news of their second album Expired Candy, and have shared new cut "Miss The World" as the lead outing.
"Miss The World" is Body Type's first new release since their 2022 debut album Everything is Dangerous But Nothing's Surprising, and is also the first taster of the band's upcoming second album Expired Candy.
Lead vocalist and guitarist Sophie McComish says of the single, "Yeah, yeah, on face value this is a COVID song. But more than that, it's an ode to the realisations, personal and collective, that occurred during that time. Realisations about society, culture, values, the things that matter, the parts we play. At the end of the day, the world is totally absurd and many things make very little sense when you think about them too hard. But we gotta squeeze these little brains of ours and do the thinking, realise the realisations. Complacency is dangerous, passion is contagious."
Expired Candy is, in the group's own words, "filled with hope, love, and danger, dancing with delicious uncertainty. In pursuit of joy we dreamed up songs about mothers, sisters, dogs, nans; family tantrums, forward motion, falling in love, platonic or romantic, with someone or self. Heart breaks, tooth will shatter, but she'll be there when it really matters. Flirty, feral and defiant, just how we like it. From our wild heart to yours, Body Type."
Tracklist:
Holding On
Summer Forever
Weekend
Tread Overhead
Sha La La
Creation Of Man
Miss The World
Anti-Romancer
Beat You Up
Albion Park
Expired Candy
Dream Girls
Shake Yer Memory
"Miss The World" is out now. Body Type's Expired Candy album will arrive via Poison City Records on 2 June, and is available to pre-order now.