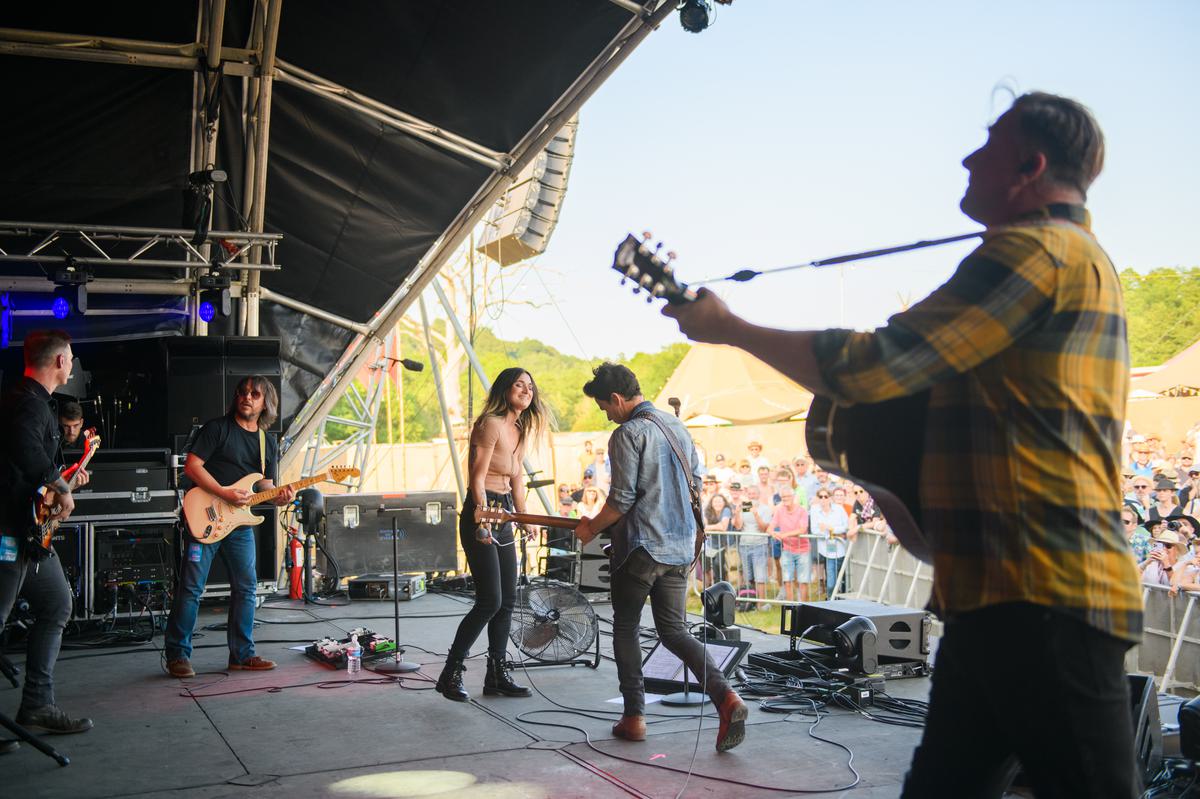 Black Deer Festival 2023 kicks off with a scorcher of an opening day
17 June 2023, 14:00
| Written by
Jen Long
Bringing together a diverse line-up, all under the umbrella of Americana, Black Deer's 2023 edition kicked off with a celebratory sense of collaboration and more than a kiss of sunshine.

Bringing together everything from folk and bluegrass to gospel and rock'n'roll, Black Deer Festival embraces and celebrates all that rolls into the canon of Americana. Based in Kent's Eridge Park, the garden of England is transformed into a sea of cowboy boots and stars and stripes for three nights.

Now in its fourth year, the weekend boasts the likes of Richard Hawley and Bonnie Raitt playing across its multiple stages. Kicking things off in a celebratory spirit, reformed singer-songwriter Dylan LeBlanc used his performance in The Ridge tent to propose to his girlfriend. Thankfully, she said yes.

British actor-turned-musician Damian Lewis channelled his best Elvis inspiration (as detailed in our recent Nine Songs chat), bringing together one of the bigger crowds of the early afternoon with his honky-tonk-ready rock n roll. Outside the tent the sun beat down. "I didn't know we were gonna be inside. I've got factor fifty on, and now it's all in my eyes," he joked
One of the big draws of the afternoon was Far From Saints (pictured above), the new project from Stereophonics' Kelly Jones (below) and his musical partner Patty Lynn. Playing on the main stage on the day they released their debut self-titled album, they held the crowd with an instant chemistry.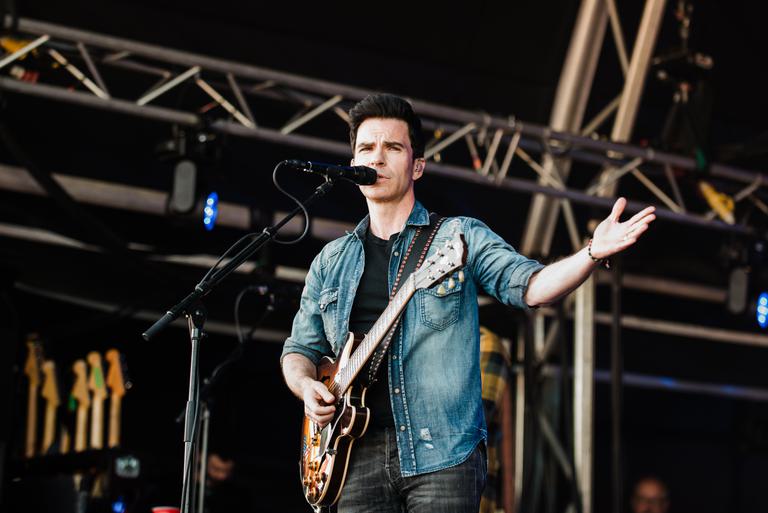 Included in the set list was their cover of Tom Petty and Stevie Nicks' "Stop Draggin' My Heart Around", the song which ignited their partnership. Speaking to Best Fit after their set, Jones said, "That's the song I guess we've played the most. I think that song's probably the most fun to play in some ways, because there's no pressure on it in any way and it kind of is the catalyst to why it all started. It's nice to play it again, full circle, on the day the record comes out."

Speaking about playing shows now the album has been released, Lynn continued, "I think it's only gonna get better, especially when we start playing our own headlining shows and people know the record, it's only gonna get better."

Bonny Light Horseman gave one of the standout performances of the evening, bringing out Midlake's Jesse Chandler to join on flute for their self-titled ballad. The groups had been together in Scandinavia the week before with time on their hands after a run of shows were forced to cancel.
Midlake closed out The Ridge stage with a gripping and accomplished set, telling the festival that Black Deer was the main reason they'd flown across for shows. Meanwhile on the main stage, Nathaniel Rateliff and his band The Night Sweats closed out day one to a sprawling crowd as the sun finally went down.
Black Deer Festival continues today with headline sets from The Pretenders and Allison Russell.