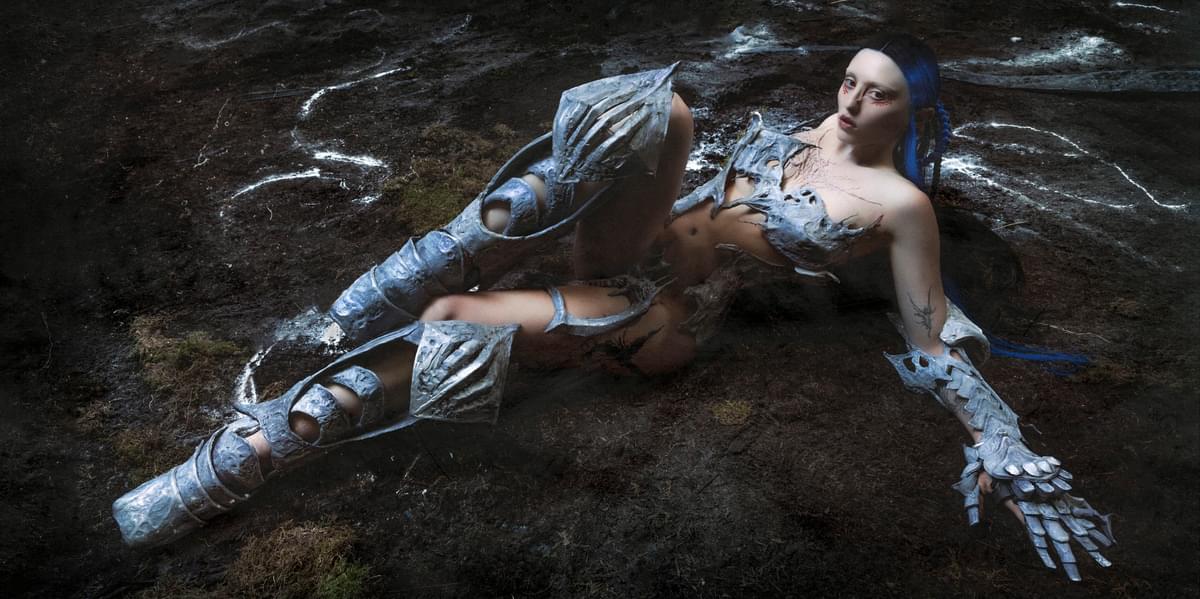 Ashnikko reflects on the overturning of Roe v. Wade with "Possession of a Weapon"
Ashnikko shares her most personal and political release to date, "Possession of a Weapon".
"Possession of a Weapon" is the fourth offering from Ashnikko's highly-anticipated debut album WEEDKILLER.
She most recently unveiled the official video for its arresting title track "WEEDKILLER" – which was delayed out of respect to the Belgrade school shooting. Both tracks follow the previous singles "Worms" and "You Make Me Sick!" – delving deeper into her self-written post-apocalyptic world that she's designed to symbolize Earth's environmental catastrophe and technological advancement.
"The human body has become a political chess piece in a game we cannot see," Ashnikko states. "I'm in possession of the formidable pussy weapon. I built my world out of paper mache, only for the eyes in the sky to come rain down on it and leave it decimated."

Originally scheduled for 2 June, Ashnikko revealed that her album release date is being pushed back, due to reasons out of her control.
"I've spent the past few years building this world and i want the album to be perfect for you all to enjoy. there are more chapters to unfold in the story before the end is revealed," she said. "i know this news is disappointing but there are so many exciting things happening between now and then. I can't wait to finally share my dystopian fae world with you !!!!"
"Possession of a Weapon" is out now. Ashnikko's debut album, WEEDKILLER, will arrive on 25 August, via Parlophone Records, and it's available to pre-order now. Ashnikko will headline Alexandra Palace on 30 November. Tickets are available at ashnikko.com.
Get the Best Fit take on the week in music direct to your inbox every Friday