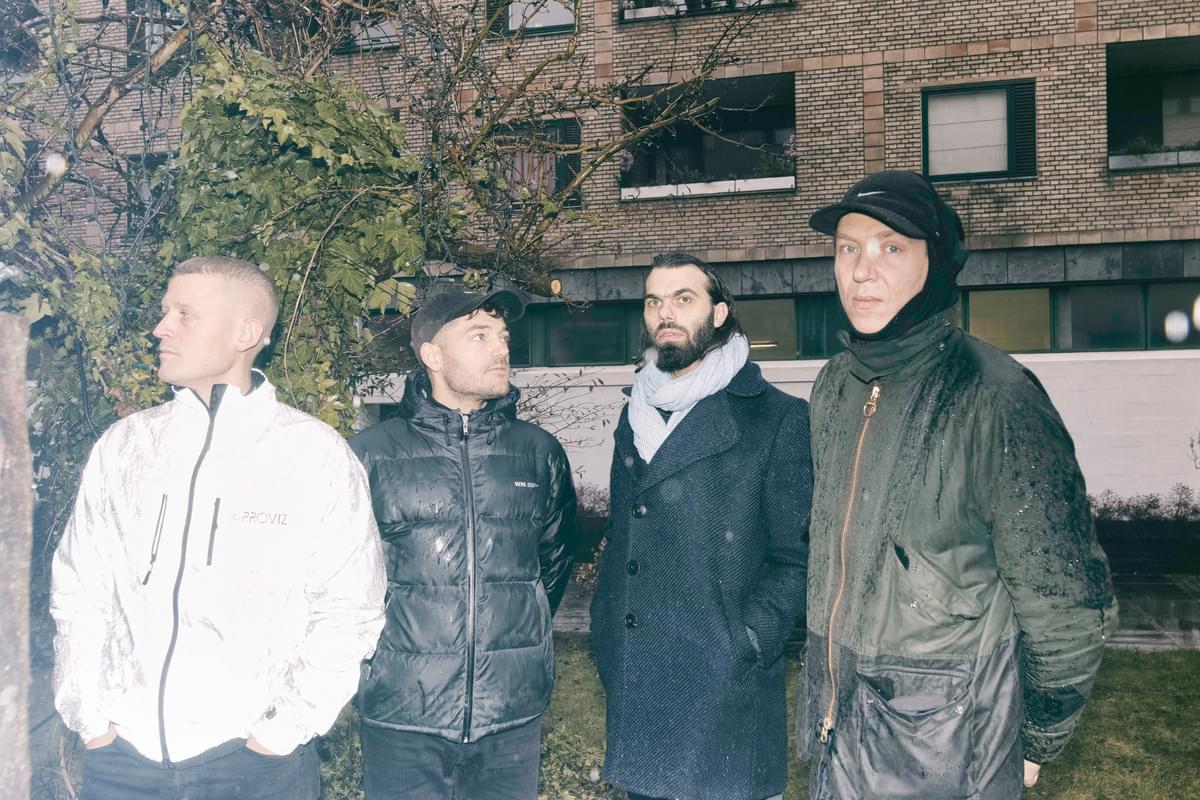 When Saints Go Machine make a spectacular return with the minor key minimalism of "ZeroFrame"
It's been almost five years since we last heard from Danish quartet When Saints Go Machine on their Infinity Pool record, but the band are back today with a new track and a new EP.
Nikolaj Manuel Vonsild (vocals), Jonas Kenton, Silas Moldenhawer (both Kenton Slash Demon) and Simon Muschinsky drop the It's A Mad Love next month, with the first single being the slowly shifting "ZeroFrame".
While all the members took a break and worked on various other projects, it's perhaps Vonsild's work with Cancer which influences "ZeroFrame" more than anything else. WSGM utilise Vonsild's stunning, almost alien falsetto heavily on the track, while the broken blues of Cancer are filtered and processed down into floating ambience and instinctive, stuttering percussion. Despite the free-form structure of "ZeroFrame", there's a heaviness at play, enhanced by a thunderous brass section as part of a magnificent orchestral outro.
"ZeroFrame" feels barely-there, like an afterthought or an outline of a track which has been left to grow naturally. It's classic When Saints Go Machine juxtapositioning: a meeting point of the influences of four producers who see no borders between dance music structures and the electronic and punk experimentalism their home country is famous for.
Of the EP, the band explains that it's "more free form than earlier releases. Repetition plays an important role, but everything has more to do with texture than classical build-ups. There are less drums, more atmosphere, natural lyrics and progression. We want to do what feels right to us so nothing is optimized to make it accessible to anyone other than ourselves, but we all share the same emotions so it might appeal to others as well."
Fans of the band (both new and old) will be pleased to learn that Run The Jewels' Killer Mike once again hooks up with WSGM on the EP's opening track "ArrowThroughSkinOutOfBlueSky".
"ZeroFrame" is taken from
It's A Mad Love
, self-released by
When Saints Go Machine
through Kartel Music Group.
Get the Best Fit take on the week in music direct to your inbox every Friday