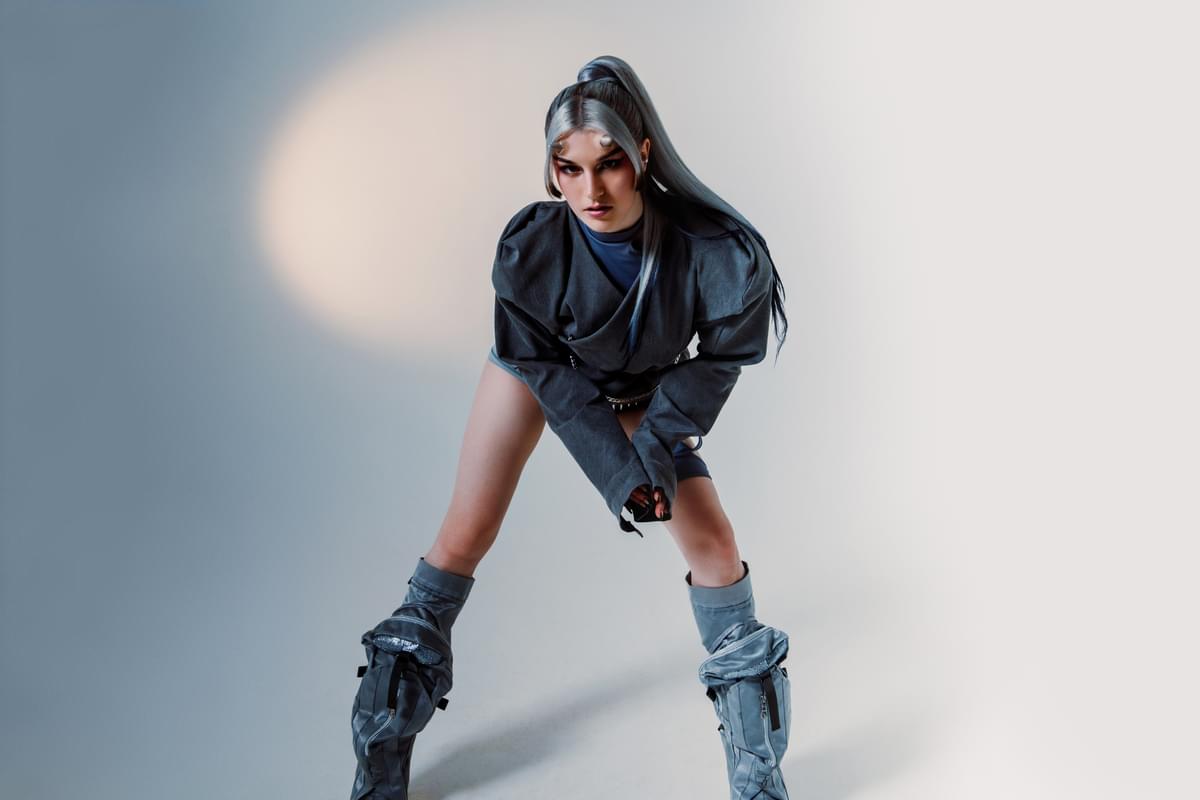 Pop futurist twst unleashes dystopian anthem "Chandeliers, Bullets and Guns"
Welsh-born, London-based emerging pop star twst shares the explosive "Chandeliers, Bullets and Guns" her first release since her 2020 debut EP TWST0001.
Singer/songwriter and musical innovator Chloé Davies is a force to be reckoned with and her brand new single breaks new ground. Evolving into a more confident, bombastic version of herself as twst she's taking on and taking down capitalism in one clean sweep.
Raised in Barry, Wales, the fantastical wonderland of twst is a far cry from Davies' first job working at a father's chicken factory. From leading the direction on shoots to being hands in on when it comes to video production, every aspect of this project is touched by Davies' creative spirit.
The first chapter of Davies' musical journey introduced twst as an online entity, consumed by social anxiety living within a highly aestheticised, immersive visual world – which translated surprisingly well in a live setting too. Singles "Girl On Your TV" and "sad girls club but u gotta be cute" are instantly captivating and invite the listener to dig deeper upon discovery.
"Chandeliers, Bullets and Guns" is the first taste of the next chapter and TWST0002 is set to see the twst project grow and explore concepts far beyond any of its previous confines. Always experimental, Davies moves forward showing no restraint as she crashes into 2021 with the glitchy production of collaborators Hudson Mohawke and Slinger highlighting her arresting, breathy vocals which denounce the dystopia described in the track's lyrics.
As Mohawke's signature sound splutters into life, twst delivers a standout moment as she ferociously spits about conspiracy theories and embracing nihilism. "Made me miss the old days back in '89 when I didn't exist, man good times!" she almost laughs before diving back into the song's chilling narrative about escaping the "chemical dust" which chokes her lungs.
Just one track into this new era, it's clear that twst has the potential to be a world-building pop phenomenon. Davies has the power to create a cult-like fandom that will hang on her every word as she dictates every aspect of her music. twst is more than just a stage name or moniker through which Davies can channel her music, it's the future.
"Chandeliers, Bullets and Guns" is out now via Good Soldier Records. Find
twst on Instagram
.
Get the Best Fit take on the week in music direct to your inbox every Friday