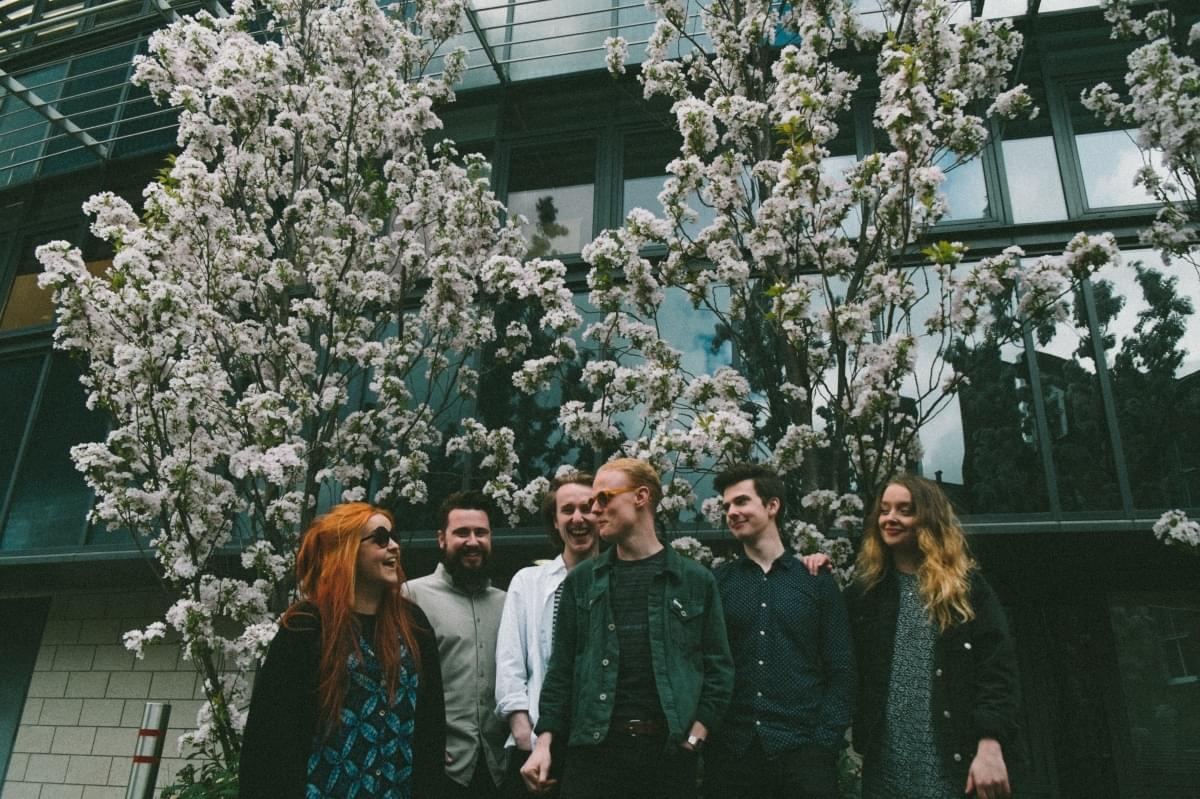 Leeds six-piece Talkboy show that it's alright to mess up on blistering indie debut "Mother"
Since late 2017, Talkboy have gathered momentum and attention as an exciting new indie proposition, placing jangling melodies alongside joyful harmonies to beautifully playful effect.
With "Mother", their debut release, they show their potential and just why they caught people's attention in the first place, putting their knack for crafting catchy melodies on full display. Lead singer Katie Heap's vocals possess a vintage sultriness that is perfectly paired with the Fleet Foxes-style harmonies, whilst the guitars crash at the explosive chorus and then, in contrast, gently twinkle with intricate melodic patterns to add a gentleness to the confessional verses.
"Mother" is ultimately a song that encourages the act of facing your faults head on and that it's ok not to be perfect as they sing "My mother turned to me last night / She saw I was a normal person", highlighting that moment of growth where you realise you don't need to perform to the expectations placed on you by your parents and that we all mess up now and again.
In their own words, the band explain what the song means to them, saying "I think everyone has done stuff they're not proud of, particularly whilst growing up and learning more about who you are. We want to let people know that, although you probably feel like the worst person in the world at the time, it's ok to mess stuff up every now and again and to not always adhere to how you'd think your parents see you. Everyone makes bad decisions, you don't need to make yourself feel worse about it, you'll probably be better for it in the long run (whatever 'it' is)."
Talkboy will play the Oporto in Leeds on 27 June to celebrate to release of "Mother".
Get the Best Fit take on the week in music direct to your inbox every Friday