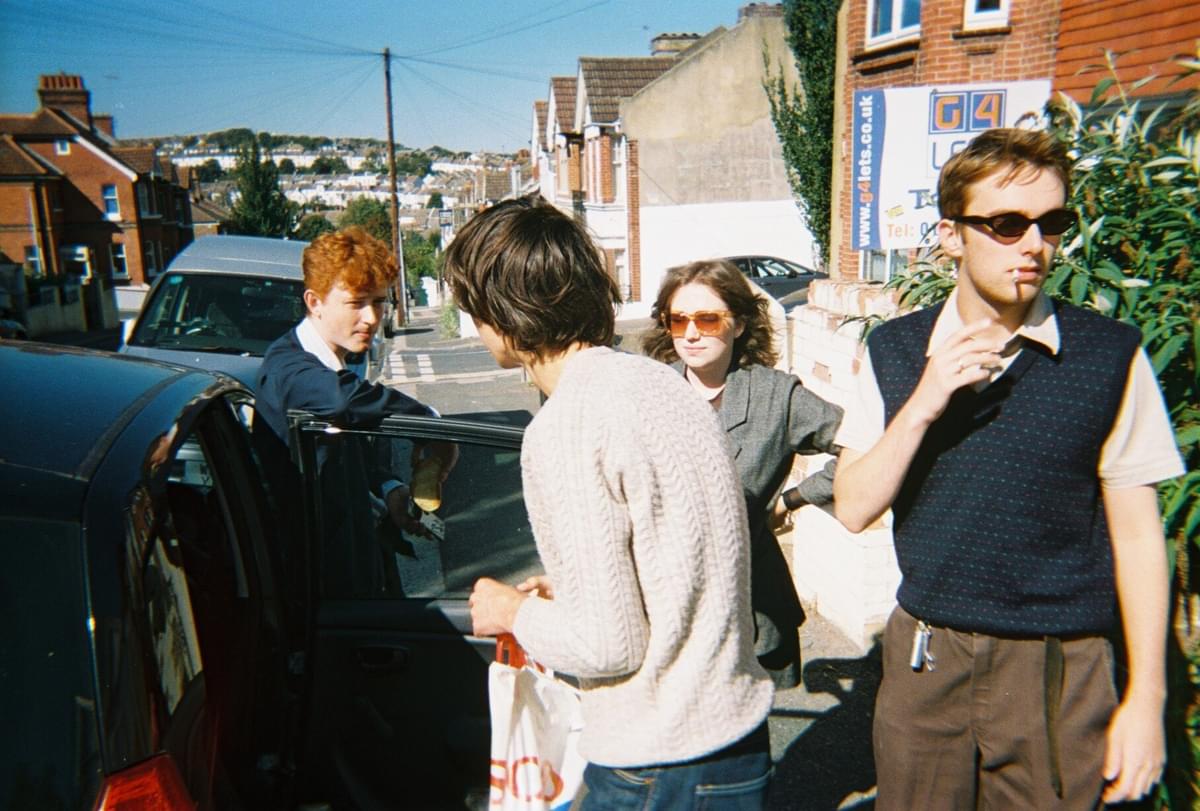 Bristol's Norman release ten-minute epic debut "Songs from the basement, The Old England etc."
Fresh-faced Bristol five-piece Norman use normal haircuts as the muse for the first three minutes of a ten-minute debut epic, dubbed "Songs from the basement, The Old England etc."
There are three stages to getting a haircut: commitment, regret and mourning. I think it was Sartre who said that. James Murphy's resulted in emotional embarrassment when LCD Soundsystem returned on American Dream, and the art of cutting hair has never really been name-checked in a song since. Enter the oddly-coiffed Norman, a Bristol five-piece joining the off-kilter Spinny Nights family.
"Songs from the basement, The Old England etc." unfolds over the course of three angular, anti-melodic movements that take on everything from bad ravioli to seasonal depression. It plays like watching the wheels spin backwards the faster the car gets: jarring vocal lines sing on top of each other, dissonantly out of time, occasionally locking together like two sets of teeth with a cartoon fight-cloud of gawky horns and manipulated rhythm guitars. The wavering and earnest baritone, reminiscent of The Wave Pictures, hits against sprechgesang hectoring to the tune of Housewives more than Sleaford Mods, taking no prisoners.
From the first movement, "Normal Haircut", Norman switch neatly to black comedic slow-jams. The accompanying video spools out like a karaoke reel as we approach movement two, "Call Me Sentimental", filmed like an MTV Unplugged from the graveyard. Then, movement three titled "New Year's Eve", which vocally sounds like rock'n'roll's dalek. The visual pans in black and white to a staged fight-scene, and riffed arpeggios back their trusty squonk'n'squeal – a polyrhythmic and cacophonous glue that fixes the mixtape together like a non-existent catchy tune from Trout Mask Replica. The attacker's weapon in the video is a cardboard sheet that now hangs around the victim's neck.
"The Old England has provided a space for artists in Bristol to experiment without any judgement," they say about the pub they part-recorded the mixtape in, as well as a Brighton basement. "This, combined with the fact that it's the central hub for the underground music scene in Bristol – which spans a lot of genres – means that there's a melting point for different styles to combine. Observing this stuff happening while we were teenagers had a massive impact on the band. Plus, Bruce (who runs the Old E) let us record some of the mixtape there last summer, so it was due a mention." These aren't benevolent times, yet Norman are the new kids on the block, passing on the creative generosity.
"Songs from the basement, The Old England etc." is out today via Spinny Nights. Catch them live supporting
Egyptian Blue
at The Lexington on 25 March, and find their other UK dates supporting
LICE
on
Norman's Facebook
.
Subscribe for news and competitions