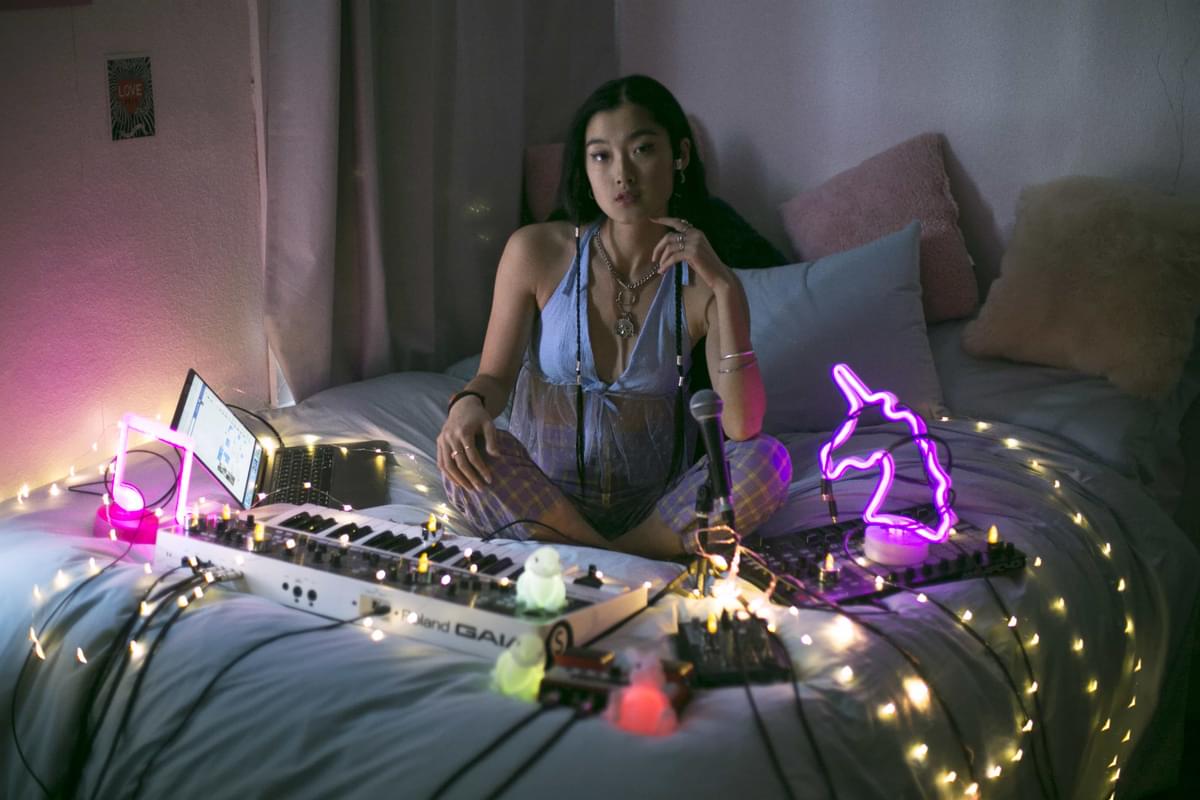 LVRA continues to enchant with her honeyed new release "u should be in love with me"
Possessed with a sonic maturity far beyond her 19 years of age, "u should be in love with me" is the first track off LVRA's forthcoming EP LVCID, due out in 2020.
In apparent juxtaposition to her nonchalant first release "u don't have to like me", LVRA (pronounced "loo-rah") now wrestles with the sting of feelings following a brief fling - "We had this chemistry," she explains, "and I felt fucking empty when he left the next morning cause I knew it would just be a one night thing. The aftermath was dark, and all I could bring myself to do that day was write this track."
"u should be in love with me" stretches past the boundaries of conventional music genres – LVRA blends honeyed R&B-tinged vocals with subtle trap percussion, but still keeps the influence of her Chinese heritage very much intact.
Entirely self-written, recorded and produced, LVRA reveals the creative process of the track's conception: "By the time I've finished most of my songs, it's late and I've just spent the day completely alone producing in my room without even realising the time. The little coloured buttons on my keyboard and laptop screen are pretty much the only light left. I felt recreating this for 'u should be in love with me', which is basically about the kind of emptiness and loneliness that's often felt after a big night."
Paired with the track is LVRA's live video - "The clips playing in the background of the live video are just a bunch of random old animes and video game footage, the kind of shit you watch and play in your room as a kid. I like that feeling of nostalgia – I spent a lot of time in my bedroom when I was younger, and still do now. It's just always been a comforting place for me. Looking back on it now, I probably find comfort in those dark, dingy clubs as much as I do my bedroom at 3am".
"u should be in love with me" is out today and
LVCID
will be released next year. Find
LVRA on Facebook
.
Get the Best Fit take on the week in music direct to your inbox every Friday