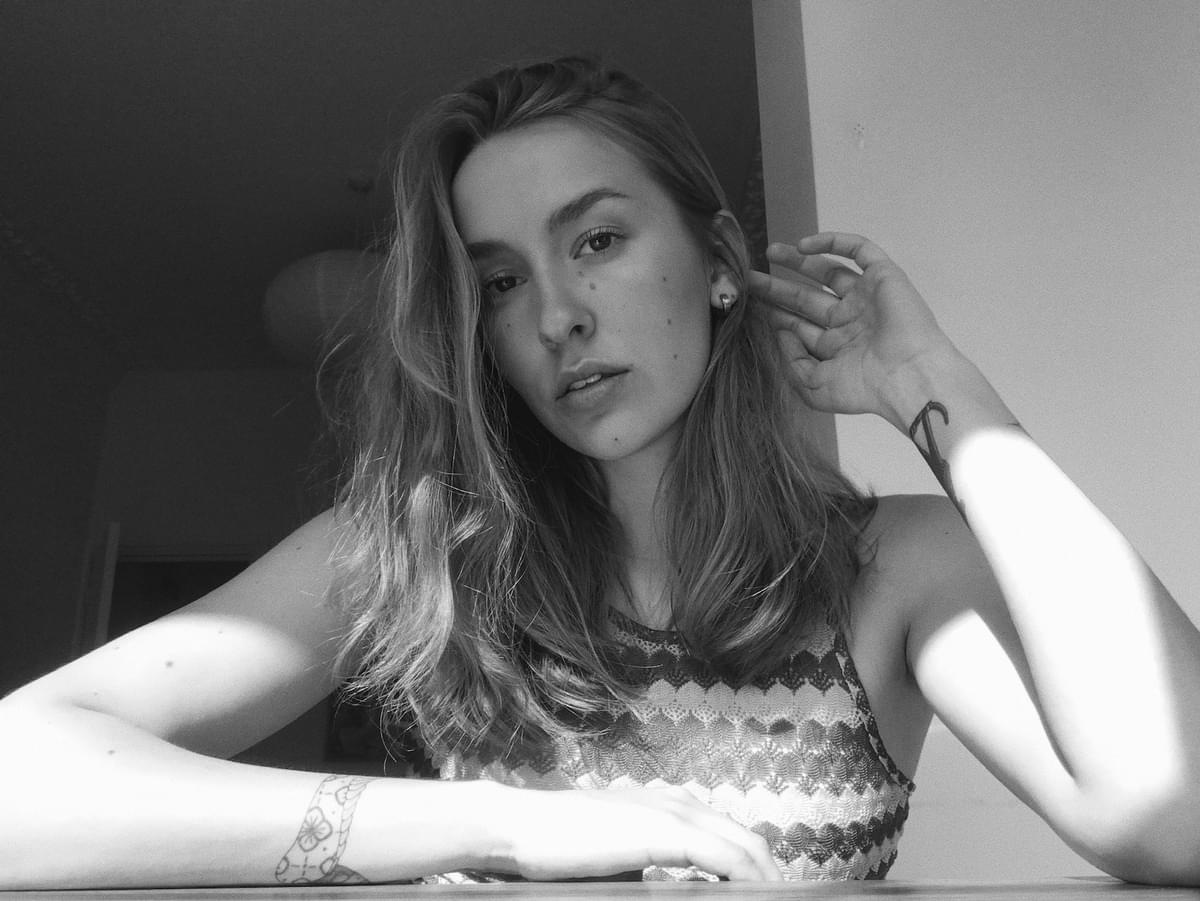 Lucy Hayes debuts her poignant and haunting sound on first solo offering "Growing Pains"
One half of experimental R&B duo Blood Beech, London songwriter Lucy Hayes offers a salve to angst and social injustice with new single "Growing Pains".
22-year-old London based singer Lucy Hayes doesn't just defy genres, but subtly melds together a rich and intriguing range of influences to make something completely unique. On her first solo outing "Growing Pains", she deftly defines what it means to be a young adult at this very moment in time - and the results are stunning.
Growing up and coming to terms with the perils and responsibilities of becoming an adult is hard at the best of times. Throw in a global pandemic, a climate crisis, a myriad of political issues and growing social disparity, the whole thing can seem simply overwhelming.
"Pray to God / We've turned on one another / What do we do?" Hayes asks with striking simplicity as the track breaks into a new direction. "Growing Pains" is not a song that offers up all the answers to this question, but instead acts as a much-needed balm. Hayes puts her vocal dexterity on full display throughout, but it's the way she incorporates subtle folklike melodies alongside a flamenco beat that makes this such an intriguing offering.
Lucy Hayes
Raised on everything from Radiohead to Joāo Gilberto, Hayes has studied for a degree in jazz and worked as a jazz singer whilst also making up one half of experimental R&B duo Blood Beech, so it really comes as no surprise that her solo sound is so rich with different influences. At once paying homage to the greats of the past whilst sounding refreshing and brand new, "Growing Pains" is like nothing else you've heard.
Describing what the track means to her, Hayes explains: "'Growing Pains' is an ode to the very specific brand of angst that my generation are experiencing. The tidal wave of things going wrong have managed to intensify the already song-worthy pain of coming-of-age. I felt daunted by the scale of it all – the song was simply born out of a need to self-soothe".
Get the Best Fit take on the week in music direct to your inbox every Friday